Designer feed: I love leather (and other things)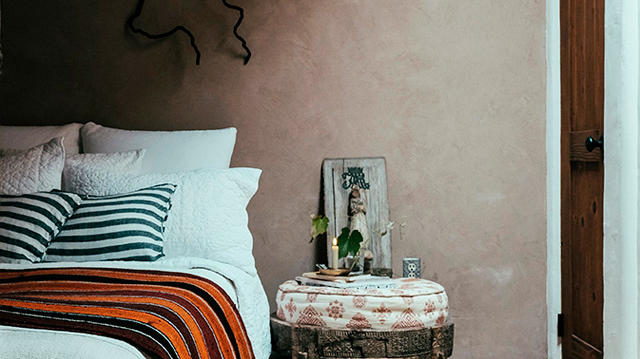 It's true: Leather is my material of the moment. I can't get enough of its caramel tones. While I save my pennies for the sofa of my dreams, or hope I get lucky at a flea market and snag a sling chair (vintage leather is my preference), I'm eyeing the way Western designers are using it in their work.
1. May the leather furniture never stop. These chairs (from West Elm, though I can't currently find them on their site) are showstoppers in this awesome dining room by Faith Blakeney. Even better: It's for a treatment center her brother opened. Love all around.
2. File this under "must do at home." I just need to find woven baskets and bowls as pretty as the ones Kendra Kay is using here.
3. Look at that backsplash. I couldn't be more in love with the soft organic look it gives this gorgeous kitchen by SIMO Design.
4. This is not a picture of a room. But if you're not already following DISC Interiors for their amazing projects, you need to do it for their side of fantastic landscape shots. This 'gram is my happy place.
5. Call it raw-edge evangelism: Molly Leutkemeyer is bringing a little West Coast to the East Coast. May she spread her devil-may-care style everywhere!
Keep Reading: