Not Sure What to Cook This Month? These Dishes Are Seasonal and Delicious
We've got all the ideas you'll need for a backyard summer barbecue in June.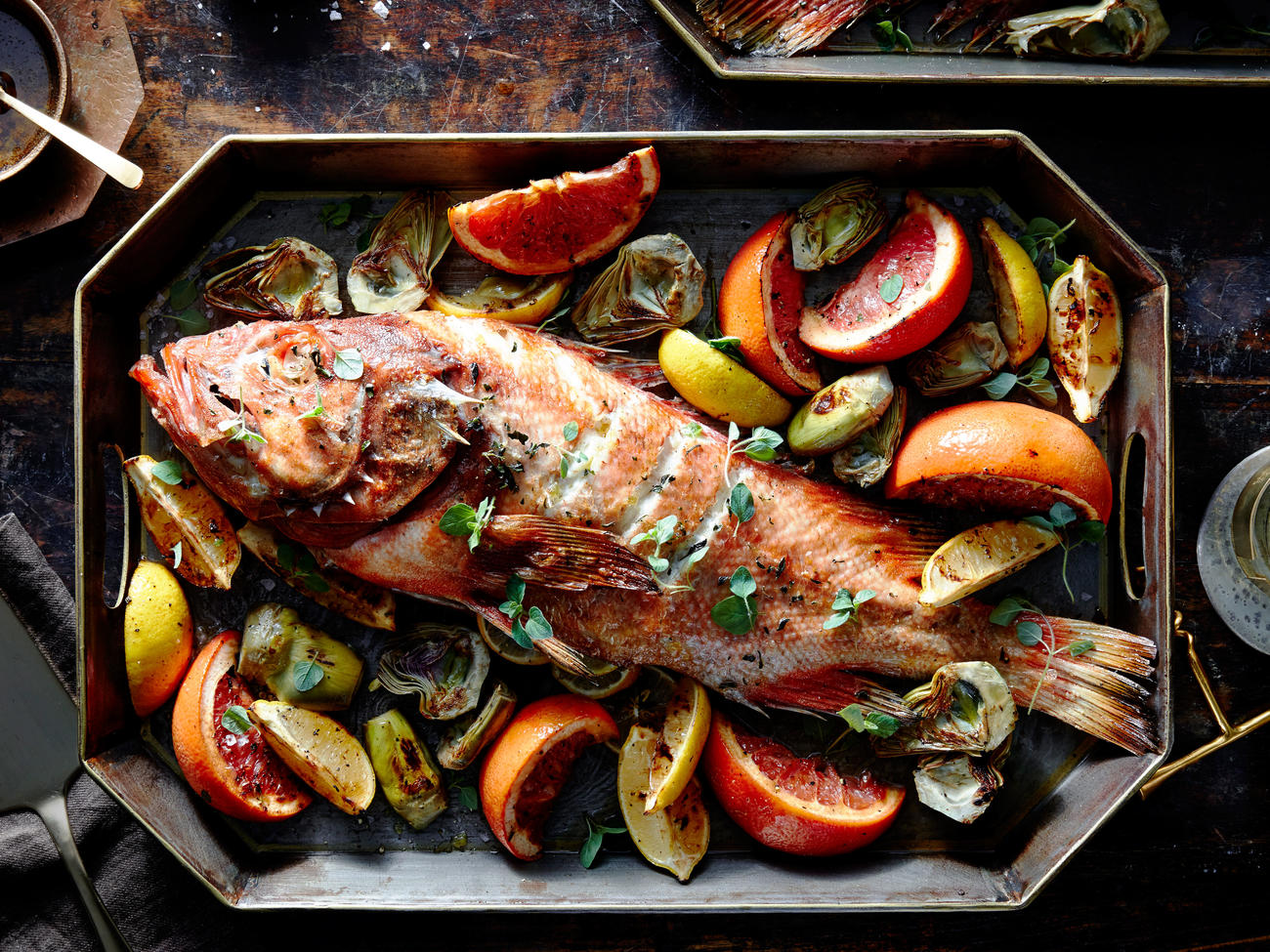 It's official: School is out for the year, the weather is warmer, vacations are more frequent, and pool days are a daily occurrence. It's summer, so you should cook food that feels like it. Bring your family and friends outdoors under the late-setting sun and host a summer solstice party, a backyard barbecue, a beach cookout, a potluck. Anything that brings people out to enjoy the summer air. Adding in some good food can't hurt. 
More from this issue:
Fruits and vegetables that taste fresh and light are trademarks of June's in-season produce. This includes tomatoes, cucumbers, apricots, many forms of citrus, summer squash, and strawberries. As more people return to the outdoors and temperatures rise, grill nights can become increasingly abundant; think grilled steaks, chicken, fish, and many varieties of vegetables. 
Wild Alaskan Salmon, freshly caught out in the Northern Pacific, waterand cucumbers grilled outside mixed into a salad, chicken thighs over summer squash: These are all the essentials you'll need to have your guests clamoring for more and leaving you with nothing but crumbs left over! Throw all your ingredients onto the grill outside and enjoy a cool summer cocktail, alcoholic or not. Turn on some music and make these recipes by the pool. 
June marks the beginning of the warmest, lightest season of the year. So, let's celebrate it. Go over to your local farmer's market to buy all the freshest ingredients for your June meals. Take a look through the recipes we've compiled in order to know what to look out for at the market. 
1

of

12
© 2022 Quarto Publishing Group USA Inc. Text © Matt Horn. Photography © 2022 Andrew Thomas Lee
Watermelon Salad
4

of

12
© 2022 Quarto Publishing Group USA Inc. Text © Matt Horn. Photography © 2022
Burn Barrel Chicken
---
Search All of Sunset's Recipes
Keep Reading: