The Only List of Pasta Recipes You'll Ever Need: 22 Ways to Satisfy Your Craving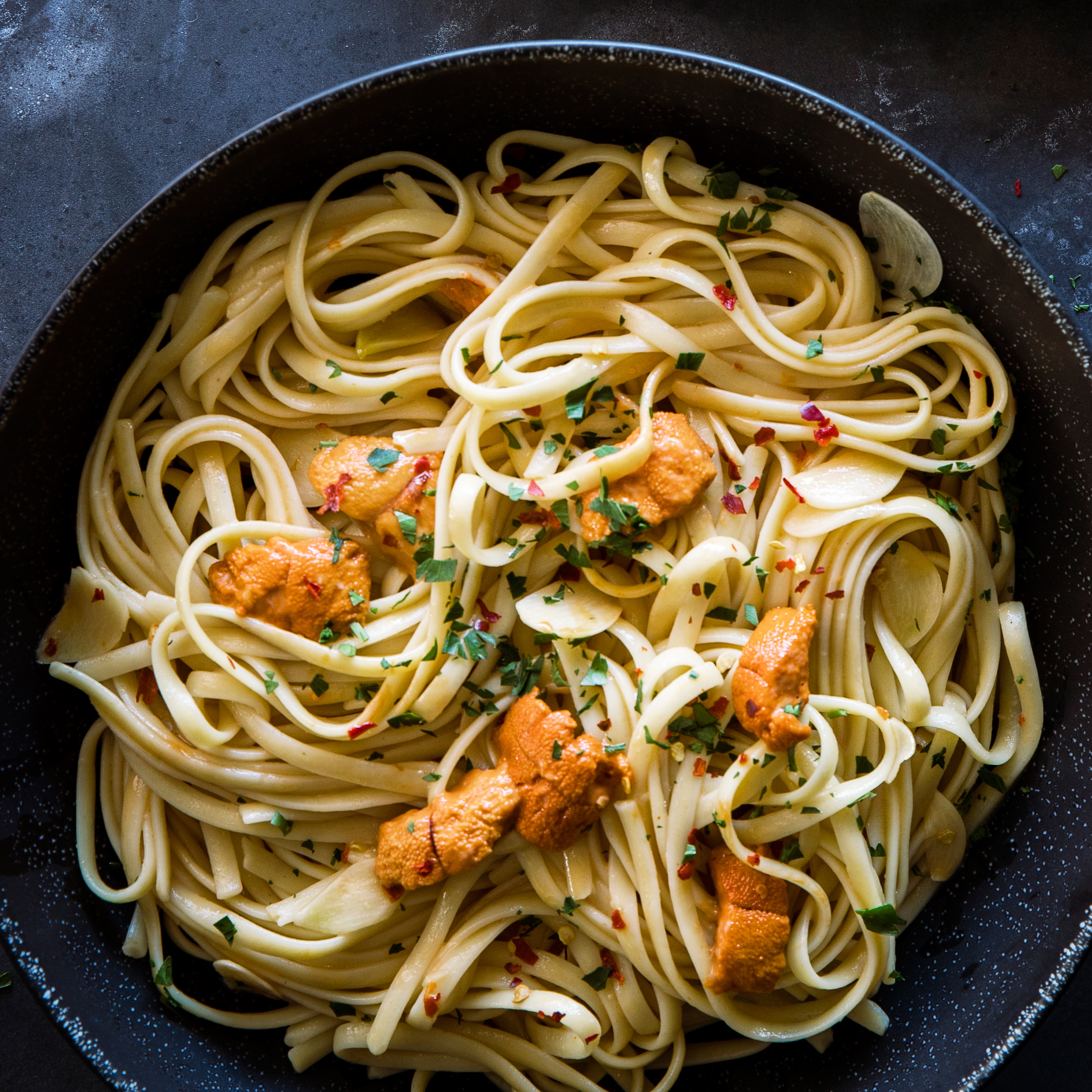 Feast your eyes on all the pasta recipes you'll ever need.
There are so many national holidays out there, though some are much more important than others and (in my opinion) deserve more recognition than some. Let me introduce you to a holiday that, if you aren't already familiar with, will become just as important as Fourth of July and all of the best holidays that involve eating well. Mark your calendars: Oct. 17 is National Pasta Day.
Move over Christmas, I will be getting a tree decorated in noodles for the weekend. Make macaroni art as the decor of your celebration, use a colander as a centerpiece filled with avant-garde dried noodle pieces. The opportunities are endless to appreciate pasta in all of its glory as well as the ways to cook it up.
To make sure we all have the tools to make the most of National Pasta Day, I've gathered some of the best Sunset pasta recipes. Bookmark, screenshot, save, or share this list to ensure you never lose track of all your new favorite ways to make pasta—holiday or not. With easy recipes that can be done in one pot and in as fast as 30 minutes to others with healthy twists and shortcuts, we've got you covered with all of the recipes you need to get you through any pasta night.
To inspire your Pasta Day menu even more, here are the dishes I will be making to eat pasta in each and every meal throughout the day: To start my morning, I will make a big pot of whole wheat spaghetti tossed with shaved Brussels sprouts, garlic, parmesan, butter, and topped with a fried egg; for a little extra yolk action, I may swap the fried egg for a poached egg. Lunch can be anything from the list, but I will surely be making a trip to the seafood market for some fresh crab meat to make this crab pasta with Meyer lemon Prosecco sauce. Dinner should be indulgent and fully encapsulate the power of pasta, so I may make a couple of dishes to share with friends. 
Bowls will be filled with ravioli topped with Rainer cherries and brown butter, mushroom lasagna, and spaghetti tossed with prosciutto and asparagus. Trust me, with a day and night filled with carbs, you will not be looking for dessert and neither will your dinner guests. Just fill up on pasta, stock up on to-go containers for people to take home leftovers, and make a round of digestivos for everyone to clink with.
Happy Pasta Day! Keep scrolling for our favorite pasta recipes. 
---
Read the 2021 Harvest Issue Right Here
Get one year of Sunset—and all kinds of bonuses—for just $24.95. Subscribe now!
Keep Reading: