Make These Spring Desserts and Sweet Cocktails This Month
Use fresh fruits in these desserts to make the dish that much sweeter this season.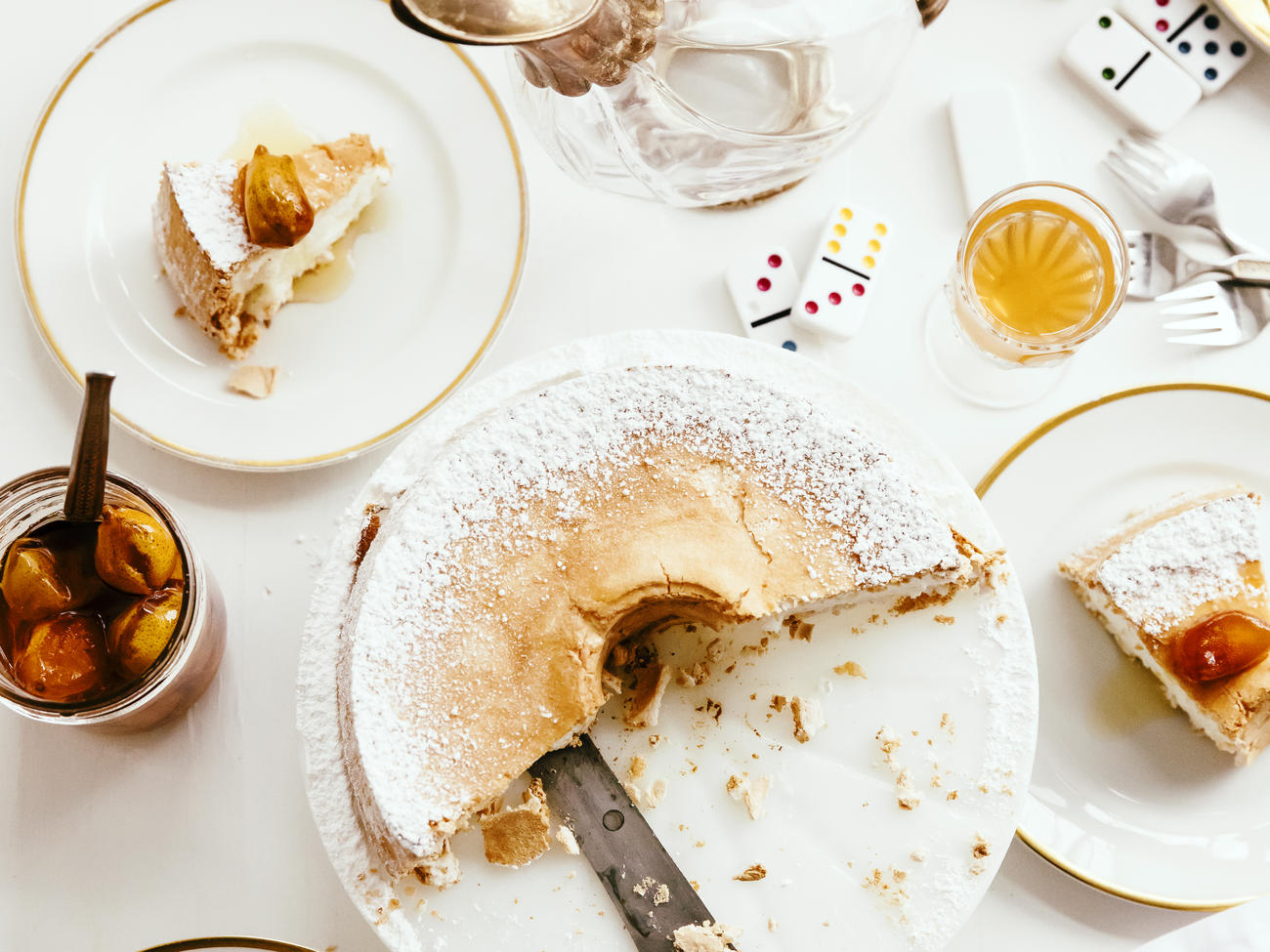 Now that May is upon us, warmer weather and longer nights extend gatherings late into the evening. That only means one thing: We need more desserts to keep the party going. Whether that be a sweet cocktail to finish off a dinner party or a decadent pie to share with everyone as your outdoor barbecue wraps up, all your guests will be left happy and sated with seasonal dishes and desserts.
Between Memorial Day barbecues, Mother's Day brunches, and Cinco de Mayo parties, this month is ideal for culinary celebrations. This season, more fruits and vegetables have made their way back onto our tables. Among some of our favorite in-season fruits this May are blueberries, cherries, plums, rhubarb, lemon, and lime. Let's use them all!
We've put together some of our favorite spring desserts and cocktails that feature ingredients from edible flowers (that are perfect for Mother's Day) to citrus and rhubarb. (We're all about making bite-sized crostatas while the ingredients are perfectly fresh.)
If you want to use the fresh strawberries, try our mango strawberry shortcakes, which are unique thanks to their small portions, a strawberry rhubarb cocktail, or our delicious strawberry-topped cheesecake.
Put together these recipes to make great use of the fruits of the season while they will taste the best. With ingredients and recipes geared toward your May gatherings, we're here to help make sure your guests feel the spirit of each holiday and celebrate the warmth of the near-summer month.
Use these desserts to top off a springtime brunch or finish off a night of barbecued burgers, smoky corn, and grilled sides. And don't forget to mix up one of these sweet cocktails for a colorful, palate-cleansing apéritif!
---
Search All of Sunset's Recipes
Read the Current Issue Here!
Get one year of Sunset—and all kinds of bonuses—for just $24.95. Subscribe now!
Keep Reading: