My Nightmare Thanksgiving Potluck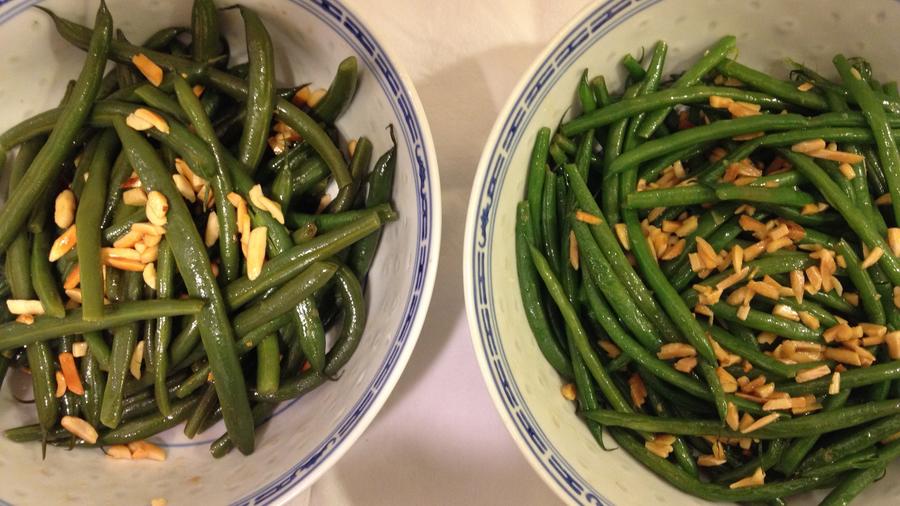 It seemed like a great idea at the time. We were both barely out of college, my boyfriend and I, living in Houston in a rundown apartment...
It seemed like a great idea at the time. We were both barely out of college, my boyfriend and I, living in Houston in a rundown apartment with weeds in the yard, and going to a Thanksgiving potluck seemed a lot cheaper than cooking the entire feast ourselves—or flying home to California for it.
The host (I'll call her Alice) was new to Houston. A few months earlier, she'd arrived from LA, and my boyfriend met her at the University of Houston, where they both were getting an MFA in creative writing. She was smart and funny, and looked like a supersize version of Liza Minelli. Her gestures were large, her laugh big. She'd been a costume designer for the movie business, and for some inscrutable reason liked to wear A-line smocks with giant flat buttons on them. Anyway, she was a total character, and we thought Thanksgiving at her house—with a collection of also somewhat odd people from the writing program—would be lots of fun.
I was trying to decide whether I'd bring an exciting-sounding hazelnut torte or a sprightly green salad or garlicky mashed potatoes when the phone rang. It was Alice. "Please bring haricots verts." I didn't quite know what to say. I knew what haricots verts were, having spent my junior year abroad in Paris, but Houston in the mid 1980s was short on gourmet goods. My neighborhood grocery store was called AppleTree and it had two kinds of lettuce; for sure it had no haricots verts.
So I started hunting. Finally I found haricots verts at a then brand-new grocery store called Whole Foods, already called Whole Paycheck by our starving-artist friends. I definitely couldn't afford them, so I went to AppleTree, bought green beans instead, and cooked them with toasted almonds and browned butter.
On T-Day, we arrived at Alice's very nice house—I remember the gleam of her dark wood floors. She looked at my bowlful of beans and made a face. "These aren't haricots verts! These are green beans!" I explained about the expense, but she didn't care. Dinner was compromised.
What did we eat? I don't remember. Probably some good food, some not. I know several other guests got scolded too, for whatever imperfect foods they brought.
I do remember a couple of moments, though: About halfway through, some of us went and sat outside on the front steps. We just had to get a break from the cloud of Glum hanging over Alice's head. Then, at the end, Alice added up the costs of all of our ingredients, divided it by number of guests, and then asked us each for a check.
In the years since, whenever I feel the urge to get too Foodie with my family and friends at Thanksgiving—I've been writing about food for twenty-plus years, so it's hard to resist—I remember Alice. And I remember that food is never the most important thing.
For how to have a happy potluck, click here.
Keep Reading: