How to Make the Best Fried Chicken Ever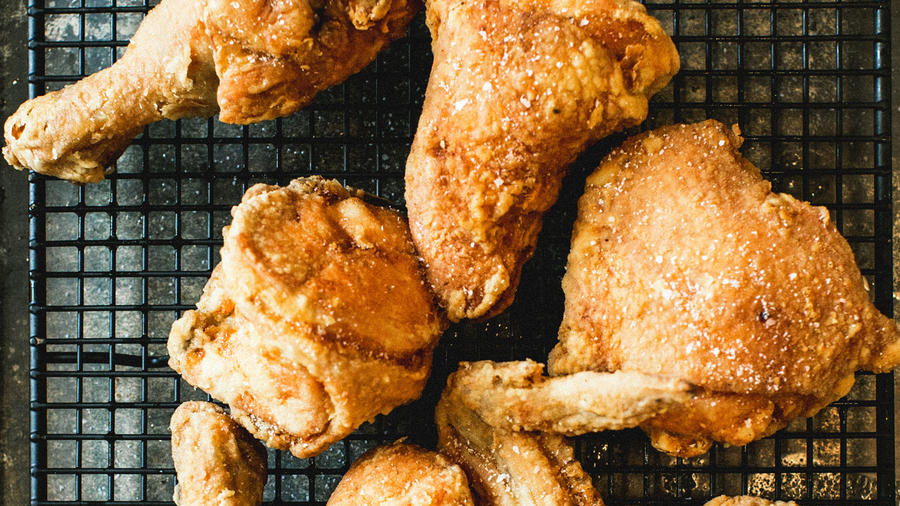 Some people are great at baking. Some make excellent cocktails. And Julia Lee is fantastic at making fried chicken.
I've known Julia for years now, but at least a decade, ever since we worked together at Saveur magazine, in New York. She is an exceptional cook, the kind of person who turns out delicious, simple, interesting food no matter what the challenge. And frying for most people, is a challenge.
When Julia fries, magic happens. Her tempura is ethereal, her doughnuts dreamy, her fried chicken moist and tender, with just the lightest sheath of crackling-crisp batter. Julia is the Fry Queen.
A few summers ago, I watched as Julia made fried chicken for approximately 200 people–for a fantastic lunch in rural Pennsylvania. She rose at dawn, heated up huge dutch ovens full of oil, and proceed to turn out so much chicken that all the counters and a long wide farm table were covered with racks of golden breasts and legs and thighs.
Now Julia lives in San Francisco, and has filled in at Sunset's Test Kitchen on several happy occasions. Kind soul that she is, she shared her fried chicken recipe with us.
We captured her technique on video, too.
Enjoy Julia's fried chicken!
Keep Reading: