Simple Recipes to Host a Passover Seder with Ease
Our updated Passover menu features roast chicken with lemon, paprika, and sage; spring asparagus, and a salad of kohlrabi and horseradish.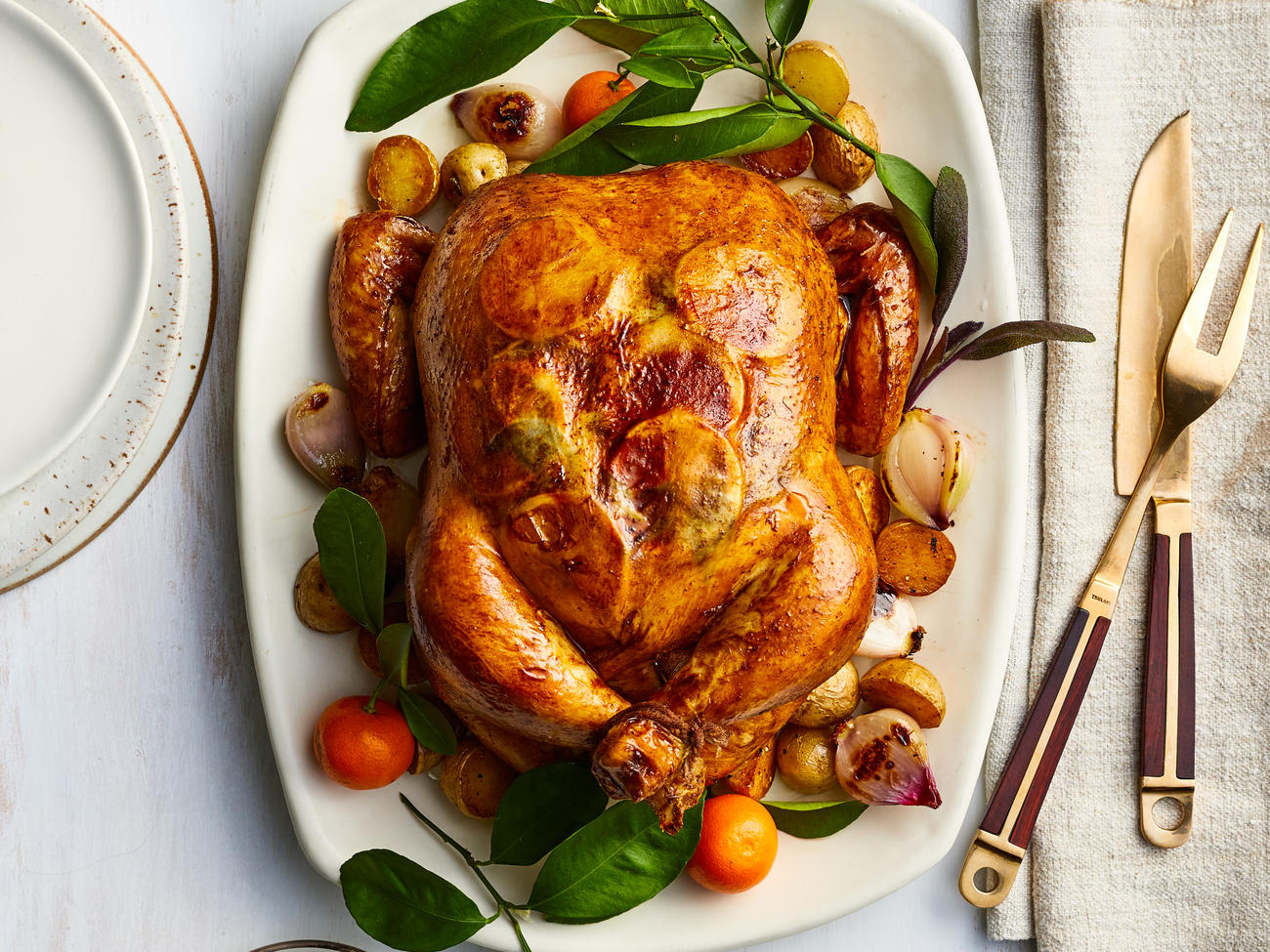 One of the things that makes a Passover celebration special is its ability to bring together family, friends, food, and tradition at the dinner table. Whether your Seder menu is made up of recipes handed down through generations or innovative twists on family favorites, sharing food and ritual with loved ones is an absolute constant.
That being said, putting together a Passover spread doesn't have to take days of preparation or hours in the kitchen. Create a festive dinner menu that's fit for a weeknight get-together with friends and family with our collection of recipes below. Our updated Passover dinner incorporates traditional flavors in a fresh, bountiful seasonal dinner. A salad of kohlrabi, apples, and horseradish begin the meal (and can be considered a modern form of charoset), followed by bowls of matzo ball soup with pops of color from the carrot and celery.
Roast chicken with lemon, paprika, and sage star as the centerpiece of dinner. While roasted asparagus with grated parmesan on top is an easy and elegant side to whip up with minimal prep work.
For dessert, flourless chocolate molten mousse cups will wow your guests into thinking you spent all day working on them—when they really come together in minutes with a handful of ingredients.
With this relaxed menu, setting the table for Passover Seder has never been easier (or more delicious).  
---
Search All of Sunset's Recipes
Keep Reading: