Dungeness Crab Season Is Officially Delayed: Here Are 9 Seafood Recipes to Tide You Over
Dungeness crabs won't be here until Dec. 22. Here's how to satisfy your cravings
The long-awaited, very anticipated Dungeness crab season has been officially delayed until December 22 — but before you riot and book a ticket to China get your fix, hear us out: It's all in an effort to protect Humpback whales. 
Whales have been getting tangled in crab lines, with at least three found trapped in commercial Dungeness crab lines since August 1. In August, one whale died near Santa Cruz Island, and another had to be euthanized in Humboldt County in October because it was injured by crab lines.
If saving whales isn't a good reason to wait patiently for your favorite Chinatown crab feast, we don't know what is. But while you wait for these succulent, meaty beasts to land on your plate, we've got lots of options to keep you sated. And by Christmas, you'll be able to have Dungeness as your centerpiece, so check out our Dungeness recipes.
Celebration Hot Pot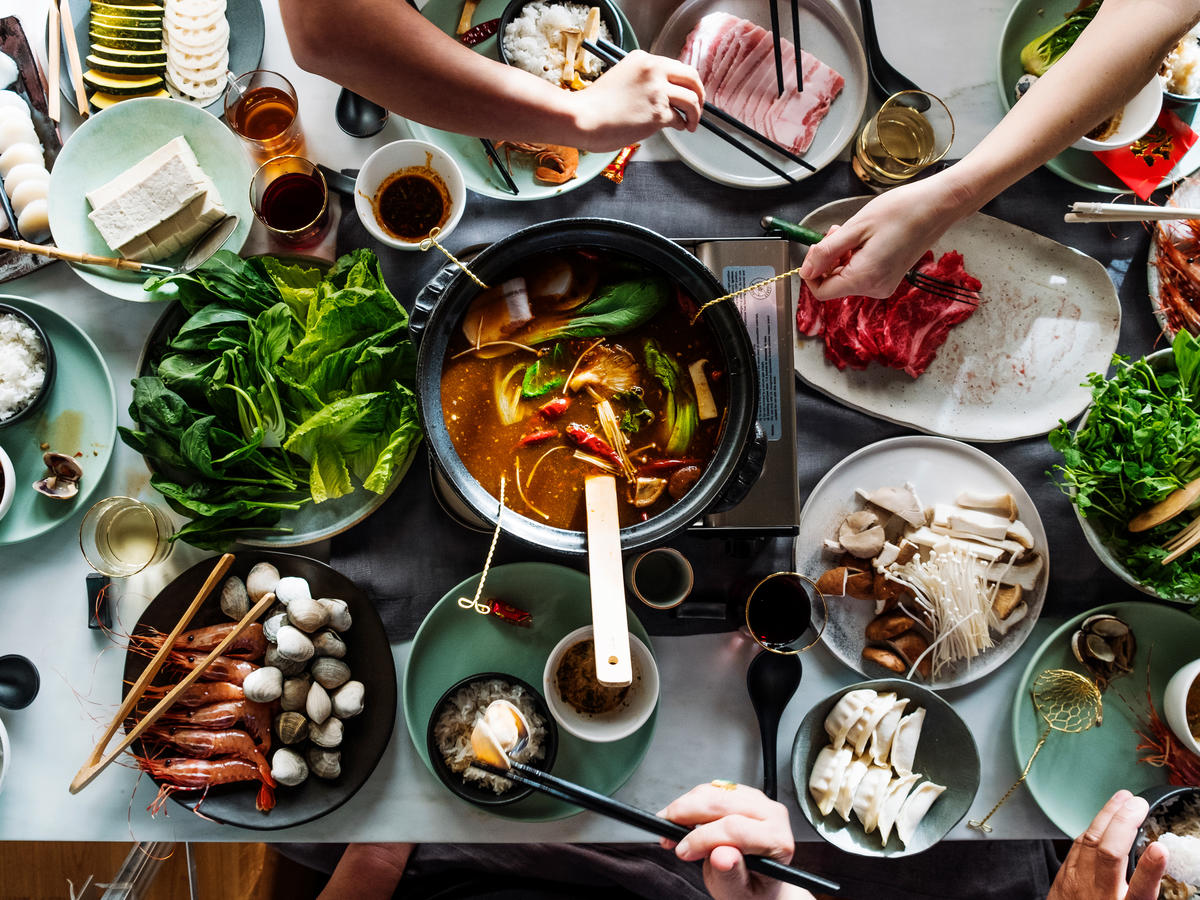 Get your fill of seafood and stew with this Celebration Hot Pot from Chinese-American chef Melissa King. You can pick and choose your faves, from squid rings to sea scallops, mussels to Manila clams.
Northwest Seafood Boil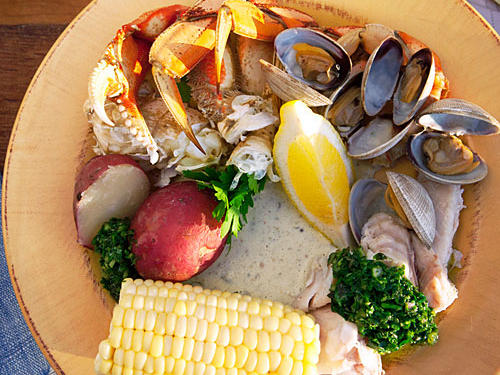 If you've got a big group and you're getting festive outdoors, consider the Northwest Seafood Boil. Cod, clams, crabs, corn and … seawater? It's a delicious, heady brew.
Simple Seafood and Sausage Paella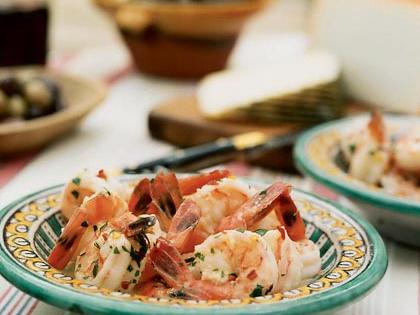 If the meatiness of Dungeness is what you're most missing, go for this paella packed with sausage, shrimp, mussels and white fish.
Caribbean Seafood Salad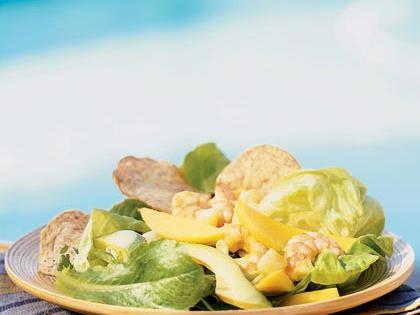 Scallops and shrimp bring the sea to your kitchen, and mango, lime and avocado import the Caribbean sunshine in this bright, flavorful recipe.
Crab Tostadas
Photography by Marcus Nils­son © 2019
This crab recipe from Gabriela Camara can be made with any kind of crab and tastes fresh and fulfilling. 
Bouillabaisse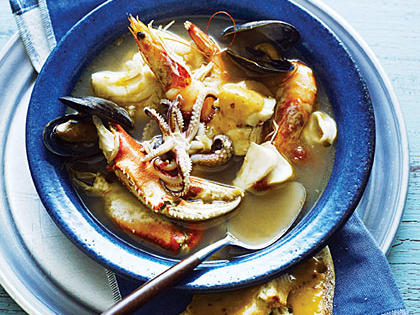 Photo: Iain Bagwell; Styling: Randy Mon
This French seafood stew will keep you warm this winter and gives you a hearty dose of Alaskan snow crab legs.
Seafood Red Curry with Sticky Rice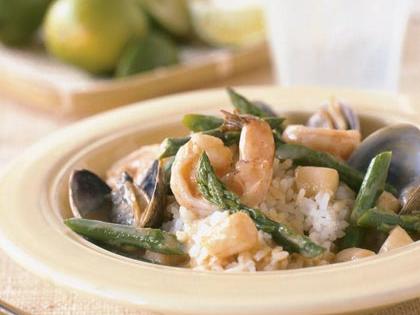 Thai red curry paste and coconut milk are the magic that bring scallops, shrimp and clams to a saucey perfection in this warm, hearty dish.
Grilled Oysters with Chipotle Glaze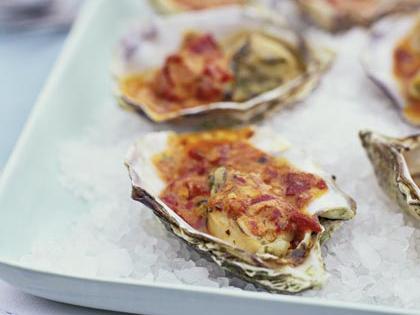 Grilling oysters may sound like a labor of love but it's actually pretty simple. This recipe calls for both a marinade and a glaze, but if you're feeling lazy, you only need to marinate and throw some chilies on top.
Scallops with Orange, Avocado and Jicama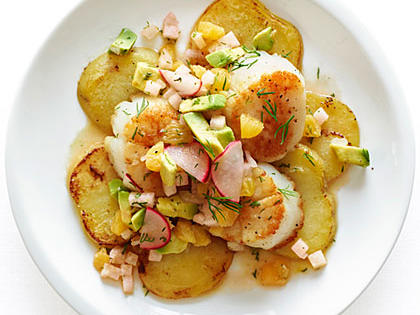 Photo: Annabelle Breakey; Styling: Randy Mon
Sear those scallops til brown, but them top them like they're a pizza with the freshest ingredients possible: oranges, jicama, avocado, dill and radishes. This recipe has the best of cooked and fresh in one.
Keep Reading: