Gifts for wine lovers: Best new wine books of 2015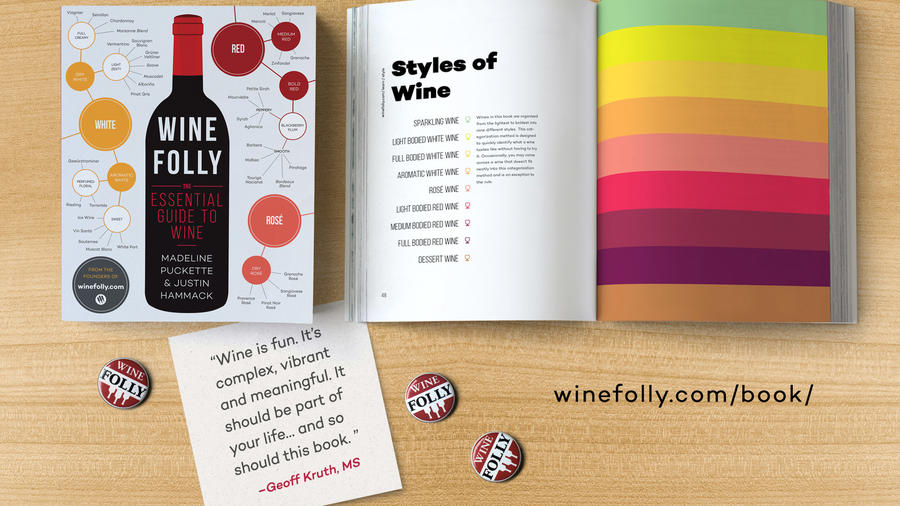 There's still time to get just the right read under the tree for the wine lovers in your life! Turn the beginner into an expert, and the expert into a full-on winemaker with this terrific trifecta.
For the novice
Wine Folly: the Essential Guide to Wine, by Madeline Puckette and Justin Hammack (Avery, Penguin Random House; $25)
From the founders of winefolly.com, diagram-driven coverage of basic wine types, important world-wide regions, and storing, pairing, and serving info that manages to capture the fun of the beverage.
For the enthusiast
The Wine Bible, 2nd Edition, by Karen MacNeil (Workman Publishing; $25)
Fourteen years after publishing the first edition of her much-awarded wine tome, Karen MacNeil—wine writer (including formerly for Sunset); host of the PBS series Wine, Food, and Friends; and chairman emeritus of the Rudd Center for Professional Wine Studies at the Culinary Institute of America in Napa Valley—has authored a revamped and updated version. Expect a deep dive into the great wines of the world, the places that produce them (culture, food, and history), plus invaluable, practical tidbits along the way about grape varieties, building a taste memory, pairing with food, and more. There's great knowledge and passion in these pages.
For the hopeless geek, who wants to go all in and make his or her own
The Way to Make Wine: How to Craft Superb Table Wines at Home, Second Edition, by Sheridan Warrick (University of California Press; $25)
Former executive editor of Health and Via magazines, Dan Warrick has been an avid home winemaker on the side for more than three decades. This is his step-by-step guide—really, every single one of the steps. You can do it with his highly readable pages on grape sources, equipment, fermentation, Brix, bottling … The first edition of this book informed Sunset's own winemaking endeavor a few years ago, and that Syrah is still tasting mighty good, even if we say so ourselves.
Keep Reading: