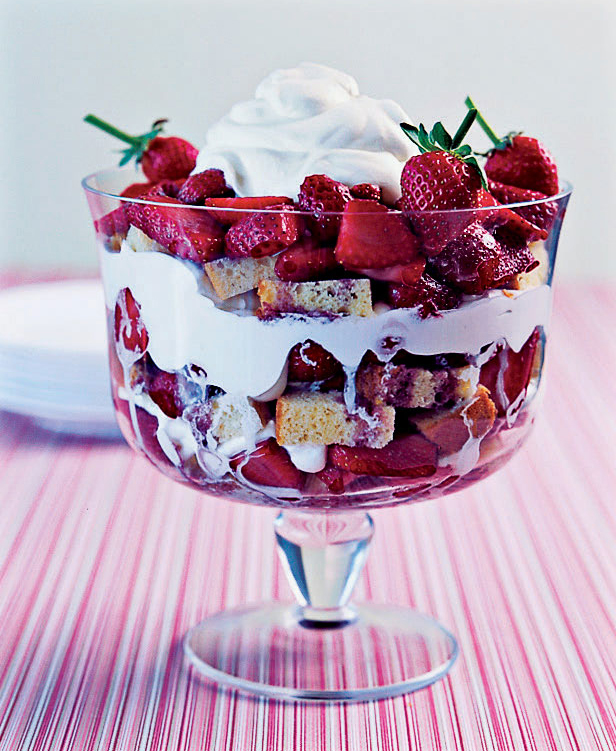 These sweets will make the crowd smile
Save room for these Sunset dessert favorites. Lemonheads will delight over our perfected lemon meringue pie recipe. Chocolate lovers will devour our triple-chocolate brownies.
1. Foolproof Lemon Meringue Pie
Sunset's weep-no-more recipe for this classic dessert.
2. Blueberry Yogurt Cake
Yogurt gives this moist cake recipe extra tang, blueberries add bright color and summer sweetness, and a nutty streusel topping finishes off this simple recipe.
3. Mascarpone Tart with Strawberries
Plump berries, creamy and delicate mascarpone, and a crisp espresso-laced chocolate cookie crust make this a special dessert for sharing.
4. Pie-O-Neer Coconut Cream Meringue Pie
A flaky, buttery crust filled with creamy coconut and topped with sweet meringue will be hard for anyone to resist.
5. Rock Creek Lake Fresh Peach Pie
Juicy, sweet peaches and a touch of orange and lemon juice are the key ingredients to this pie.
6. Mom's Raspberry-Rhubarb Pie
The raspberry-rhubarb combo makes this recipe stand out from the crowd.
7. Longhorn Restaurant Four-Berry Pie
A sweet, tart combo of blackberries, blueberries, raspberries, and strawberries make this dessert wonder disappear fast.
8. Strawberry Zinfandel Trifle
This showstopper dessert is not only gorgeous, but simple to make. Layer perfectly ripe strawberries tossed with zinfandel syrup, lemon pound cake, freshly whipped cream, and chill until ready to serve.
9. Chocolate-Caramel Trifle with Raspberries
Smooth caramel cream, rich chocolate cake, nutty liqueur, and plump raspberries are combined in this stunning dessert.
10. Triple-Chocolate Brownies
If you like super-chocolatey, fudgy brownies, then this recipe is for you.
Keep Reading: