Eat Fresh, Day 3: Home Cooking Every Meal from Scratch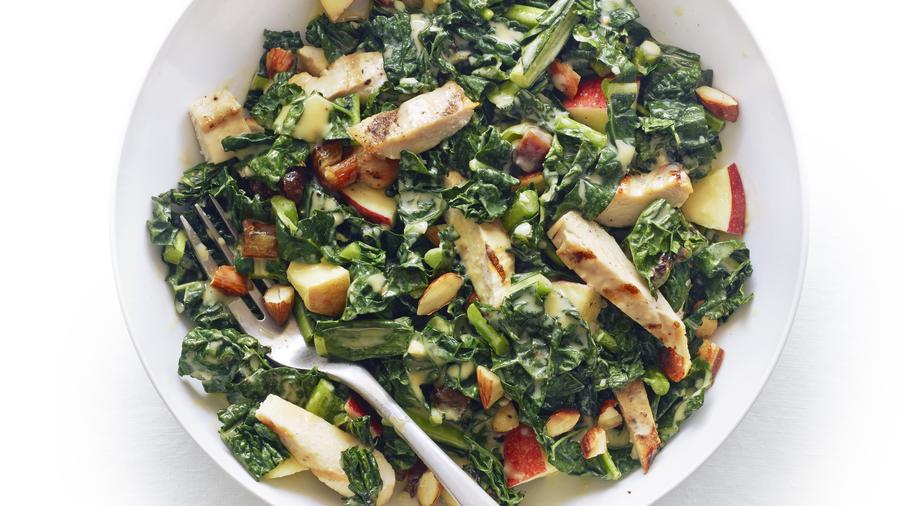 Who: Andrea Minarcek, senior travel editor I'm attempting to: cook more, starting with a two-week streak of preparing every...
Who: Andrea Minarcek, senior travel editor
I'm attempting to: cook more, starting with a two-week streak of preparing every meal, at home, from scratch.
I chose this because: I want to expand my repertoire of recipes. I'm going to try at least one brand new dish every day. After a long day of work (plus an hour-long commute home), heating up a can of soup or picking up takeout for dinner can be tempting—but terribly nourishing it's not. I want a cooking recalibration.
So far, the Challenge is going: A+ excellent. Sunday evening, I made Sunset's cowboy caviar, which is said to give you good luck for the new year. (It's the black-eyed peas, I guess.) I opted for the version with shredded cabbage, and it was wonderful—or, as my boyfriend put it "really good, even for a salad!"
Monday night, at a friend's suggestion, I made baked tilapia with spinach, sugar snap peas, and brown rice. It was simple to make—I layered fresh spinach leaves, peas, tilapia, and diced green onions in a foil packet, squeezed some lemon juice on top, and then baked it for 25 minutes while I cooked the rice—and it was delicious. Bonus: I had enough fresh veggies left over to make a really nice salad for lunch the next day: spinach, peas, a bit of the brown rice, shredded cabbage (from that cowboy caviar), and a hard-boiled egg, with olive oil and balsamic vinegar.
Breakfasts, I make the night before: a hard-boiled egg and a green smoothie. (I blend one whole banana, some frozen berries, and fresh spinach in a blender—yes, it's bright, bright scarily green but surprisingly tasty and chock full of goodness.) All the pretty citrus in season right now propelled me to buy a bunch of grapefruit, so I've eaten one each day for a snack.
My biggest temptation to cheat: Nada. If anything, preparing each meal from scratch has motivated me to be more healthful in other ways. I carved out time for a run. I even stretched after. Drank a glass of water with fresh-squeezed lemon this a.m. rather than reaching for coffee right away. Swapped a sip of wine for a mug of ginger tea last night. I've planned get-togethers with friends a bit more health-minded, too: Rather than meeting for lunch or a beer, as we often do, this weekend, a group of us is gathering to hike up Mt. Tam, across the bay. Here's hoping the fog holds off!
Coping mechanism: Continue to find interesting new dishes to learn. 
A recipe I'm really digging: I can't wait to try the grilled chicken and kale salad with tahini lemon dressing from our January issue!
Follow us! Twitter @minarcek, Instagram @andyminarcek. Show us your #SunsetEatFresh challenges, too, on FB/Twitter/Insta. 
Keep Reading: