A brave new kind of cookbook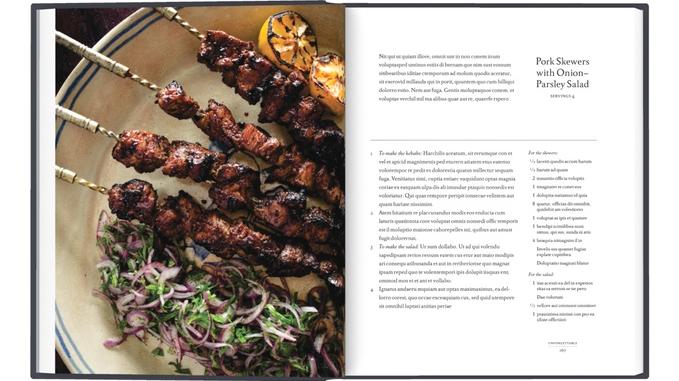 What do you do when you have a brilliant idea for a book, yet no publisher willing to take it? You ask its future audience to fun...
What do you do when you have a brilliant idea for a book, yet no publisher willing to take it? You ask its future audience to fund its publication. And they do.
Paula Wolfert, author of some of the finest cookbooks of our time, has lived an epic life—traveling all over Morocco, France, the Mediterranean, and the Middle East to introduce foods like preserved lemons, tagines, and cassoulet to home cooks and chefs in America. The rigor she brings to her research, and the absolute perfection of her recipes, have made her a singular force. We know this firsthand, having traveled to Paula's house in Sonoma for a lesson in making vinegar (we still use the "mother" she gave us to produce strong, fruity, delicious vinegar). Her method never fails to work.
After 50 years of traveling and cooking, often living with families in the countries she visited, Paula brims with stories. She is the kind of person whose memoir you'd love to read.
She probably would have gotten around to writing one. Then, three years ago, she was diagnosed with Alzheimer's. She is no longer writing; instead, she has devoted herself to Alzheimer's research and to using food as a way to combat the disease.
And yet, her life story is indeed being told. Through a remarkable Kickstarter campaign that raised $91,465 from more than 1, 000 backers, journalist Emily Kaiser Thelin is writing a biographical cookbook about Paula, called Unforgettable: Bold Flavors from Paula Wolfert's Renegade Life. Joining her are some of the best talents in the business: writer and cookbook author Andrea Nguyen, photographer Eric Wolfinger, and designer Toni Tajima.
The book, to be published in 2017, will feature 50 of Paula's finest recipes—"many of them in line with her new brain-healthy diet," writes Thelin on the Kickstarter site. "We want to offer her life as a model for how to live boldly with a terrible disease, and how to take on dementia with humor and compassion. We want to share her ideas for what she calls 'the worriers and the warriors': Those nervous about the possibility of a diagnosis for themselves or their loved ones, and those already bravely coping with one."
Even though the Kickstarter campaign is over, later this summer the book will be available for pre-sale. "If we are able to sell additional books beyond the Kickstarter [run of 3,000 copies], we want to donate a meaningful portion of their proceeds to Alzheimer's support and research," writes Thelin.
I'd like to tell a personal story about Paula. Years ago, when I worked at Saveur, we hired her to write about a tiny French confection called a canelé de Bordeaux, with a custardy interior and a thin, crackly crust of burnt sugar. Paula had managed to pry the recipe from a confrerie (brotherhood) of 88 bakers in Bordeaux, who had banded together to protect its integrity and locked the official recipe in a vault. And she had brought the recipe to us, at Saveur.
Unfortunately it was so long and massively detailed that in order to fit it to the allotted space, we had to trim it a bit and condense some of the language. I sent her the galleys to look over. Very politely but firmly, Paula withdrew the recipe. She had spent years storming the vault in Bordeaux, and she wasn't going to change a single syllable of the canelé recipe, or give up one detail of its rich history. I admired her all the more for it. Eventually, she put it in her cookbook The Slow Mediterranean Kitchen, in all its uncompromised glory.
You can post your own favorite Paula recipes at the project's Facebook page.
Keep Reading: