Your Next Road Trip: L.A. to Palm Springs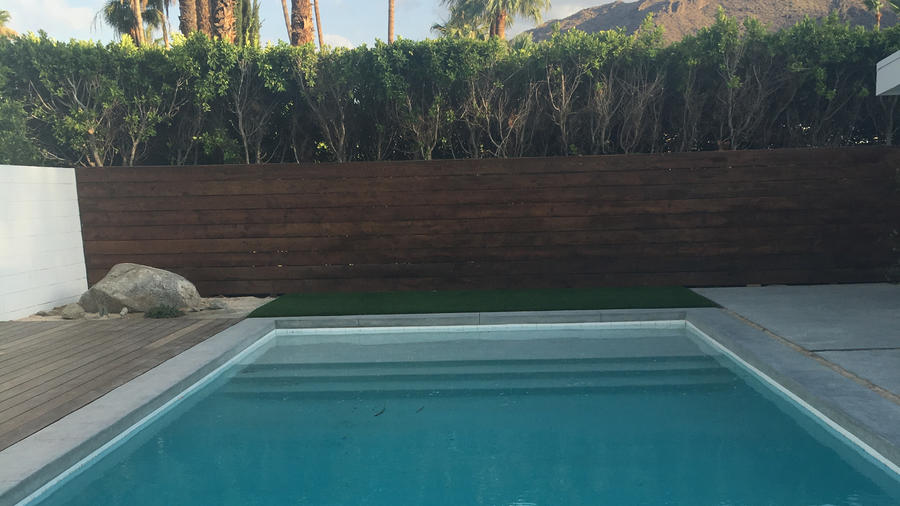 Whether you're a SoCal local or visiting from out of town, this itinerary is one for the books. We were so excited to take a road tr...
Whether you're a SoCal local or visiting from out of town, this itinerary is one for the books.
We were so excited to take a road trip with Danny Seo and Ford this last weekend to go from the bustle of Los Angeles to the sunny and serene Palm Springs, all behind the wheels of their latest hybrid Ford Fusion and plug-in Ford Fusion Energi. In case you didn't catch the trip on Snapchat (follow us at Sunsetmag for behind the scenes content every week!) we've put together a list of where you need to stay, eat and hang the next time you're in the Valley.
Where to start? L.A., of course!
Where to stay: Sofitel Beverly Hills
Directly across the street from the Beverly Center, the Sofitel is a haven of L.A. style and comfort. It's filled with touches of modern art including paint swirls over the bed or prints of noir lips, but also holds one of the comfiest beds you'll find in the city.
Where to hang: L.A. Live
L.A. Live is a huge shopping area and entertainment venue, and we were excited to be there for a MADE LA event and Moschino fashion show. The entertainment deck was filled with different local makers, from Ford's denim lab to the holistic Sun Potion. But what caught our eye was the DJ's turntable, surrounded by cinder blocks and succulents—mind if we take it home?
Where to eat: Wanderlust Hollywood
If you're looking to feel zen, there's nowhere better to start the morning than Wanderlust Hollywood. Focused on a healthy and sustainable lifestyle, it's a wellness restaurant combined with a yoga studio. We tried their mango chia pudding and avocado toast, and we wish all healthy food tasted this good. A yoga class on their third-floor studio, nicknamed "The Haven" was a perfect way to relax before hitting the road to the next part of our journey.
After arriving in Palm Springs with a little help from Ford, it was all about staying cool in the heat.
Where to stay: Colony Palms Hotel
Break free of the go-to spots in Palm Springs and book your stay at the Colony Palms, a cozy little resort with Moroccan vibes. We can't get enough of these headboards—every room has a different design, and we're obsessed with them all. Anywhere with a 24/7 pool is our kind of place.
Where to eat: Copley's
When in Palm Springs, you spend the evenings outside, and it's the amazing reward for surviving the day's heat. We enjoyed the sunset over dinner at Copley's, where the menu offers a wide variety from ahi tuna tacos to prosciutto-wrapped duck. Being full to the brim didn't stop us when it came to their dessert sampler of chocolate, fruit, and apple pie. Extra bonus: it's a two-minute walk back to your dreamy headboard at the Colony Palms.
Thanks again to Danny Seo and Ford for showing us such a fun weekend!
Keep Reading: