Where To Go This Weekend: San Francisco's Outer Sunset hood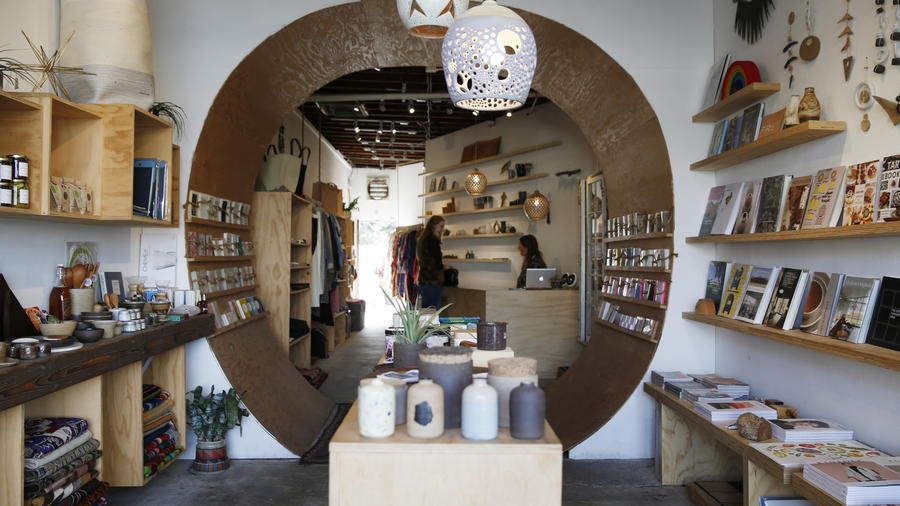 The secret is out: The Outer Sunset is San Francisco's coolest neighborhood. Recently, the sand-whipped hinterland has been lurin...
The secret is out: The Outer Sunset is San Francisco's coolest neighborhood. Recently, the sand-whipped hinterland has been luring artists, chefs, and bakers from around the Bay Area for its chill vibe and affordable shopfronts. And spring is one of the best seasons to stroll the neighborhood of low-slung houses, reclaimed wood park-lets, and beachy design shops.
Bay Area writer Jenna Scatena scouted out a day's worth of adventures the city's westernmost enclave. Here, her five can't-miss Outer Sunset finds.
1. EAT: Outerlands' driftwood-reminiscent walls are more than a nod to Ocean Beach: The wood was salvaged from old redwood fences over the course of a few years. After a major renovation closed the restaurant (4001 Judah St.) for nearly six months, the legendary brunch lines quickly returned, this time for the new pastry program dishing out savory delicata and maple-glaze doughnuts and cheese danishes with quince and walnut.
2. SNACK: For more than three years, Devil's Teeth Baking Company (3876 Noriega St.) has been feeding hungry surfers with its monstrous breakfast sandwich of a homemade biscuit, eggs, pepper jack, lemon-garlic aioli, and bacon. But more recently, it's become a destination bakery for the made-to-order beignets on Sundays and seasonal pies, all meant to be consumed on its succulent-strewn parklet, fog or shine.
3. SHOP: The neighborhood might be the center of what's being called "NorCal Mod." Find beachcombing-inspired wares on Judah Street at the General Store (4035 Judah St.), home to vintage clothes, geodesic planters, and a collection of glossy coastal coffee-table books. Rest your legs on a tree-stump chair at the communal wood table in the backyard garden.
4. DO: Two longtime locals are gathering the neighborhood's artists, farmers, and musicians once every season for Sunset Mercantile (Kirkham St. at 42nd Ave.), a new pop-up festival with the tagline "eat, drink, and be local." Bicycle-fueled cheese delivery Velo Fromage, Sunset comedians and storytellers, and a phalanx of food trucks make this bedroom community feel more like a mini metropolis for a day.
5. SHOP: The folks at Sunset Shapers (3896 Noriega St.) make custom surfboards for shredding Ocean Beach's gnarly swells. The shop-studio also provides DIY lessons in its shaping room, so you can learn how to smooth out your dream longboard from scratch.
Keep Reading: