Where to go this weekend: Puget Sound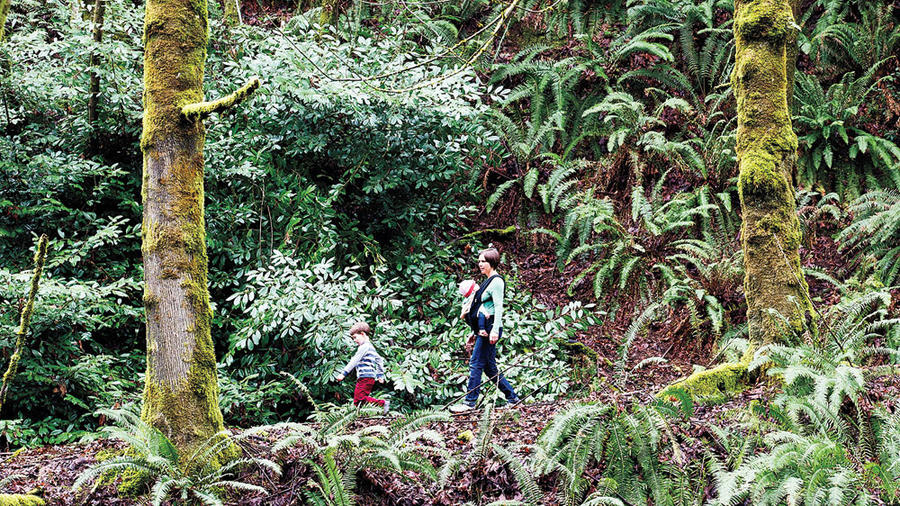 Writer Kathryn True shares her favorite things to see and do in Puget Sound. Seattle is rich in parks, but some of its most intri...
Writer Kathryn True shares her favorite things to see and do in Puget Sound.
Seattle is rich in parks, but some of its most intriguing open spaces are little used and worth driving in a few circles to find. Carved by creeks as they run downhill to the nearest waterway and eventually Puget Sound, the greater metropolitan area's many ravines are nature's alleyways into the urban fabric. They're also good spots to reset computer-weary souls with what the Japanese call "forest bathing."
Lakeridge Park (Deadhorse Canyon)
Just a half-mile off Rainier Avenue, near the southern reaches of Lake Washington, lies one of the city's most deceiving wild places—in a good way. Those who visit swear it feels more like a walk in the Cascades than an urban outing. A 1.5-mile out-and- back trail weaves along and over Taylor Creek under a canopy of Western red cedar. Red-breasted sapsuckers drill for sticky rewards as rufous hummingbirds flash by, hunting for pink salmonberry blossoms. A spur trail to the west offers a new passage to explore what already seems much larger than 36 acres. seattle.gov/parks.
TIP: At least five kinds of berries grow here—salmonberries ripen first, followed by thimbleberries.
North Beach Park
This tiny respite north of Ballard is so hidden that some who've lived near it for years don't know it exists. Reclaimed by concerned neighbors over the past decade, the 10 acres can be accessed via a short loop trail leading through a multi-level canopy and past a wetland thick with skunk cabbage, horsetail, and sedges. Seattle forest steward Luke McGuff says, "It's a perfect getaway when you want to get out of the city but don't have time to get out of the city." From here, those seeking more ravine time head to nearby Carkeek Park's Eddie McAbee entrance (N.W. 100th Place at Sixth Ave. N.W.) to ramble alongside Piper's Creek down to Puget Sound on a 1.25-mile trail. seattle.gov/parks.
TIP: Ballard mainstay Larsen's Danish Bakery makes a mean cream-cheese twist. 8000 24th Ave. N.W.; larsensbakery.com.
Llandover Woods Green-space
The Olmsted brothers' 1903 park vision preserved a 65-acre buffer around Llandover Woods, on the city's northernmost border, allowing species rarely seen in the city to thrive here: Douglas squirrels, Townsend's chipmunks, and even the shy mountain beaver. The trail is just a mile loop, but visitors often linger to look for resident barred owls. This walk can be extended to include an hourlong excursion along quiet, wooded roadways— see the map at the trailhead. Take the Culbertson Drive spur for sweeping views over the Sound to the Olympics. seattle.gov/parks.
TIP: Forest stewards made four "meditation benches" on the route out of a fallen bigleaf maple.
Meadowdale Beach Park
For tree huggers, beachcombers, train watchers, or salmon lovers, this Snohomish County park has four-season allure. Recently expanded to include nearly 200 acres of healthy second-growth forest, it borders Lynnwood and Edmonds and extends all the way to Puget Sound. A 1.25-mile trail winds along Lunds Gulch Creek and, in summertime, through a tunnel under the Burlington Northern tracks to end at a secluded sandy beach facing Whidbey Island. snocoparks.org.
TIP: Ranger Doug Dailer offers nature hikes with coastal forest themes, such as tree and plant identification, biodiversity, and marine biology. $50/up to 30 people; (425) 745-5111.
Keep Reading: