Where to go this weekend: Mesa, AZ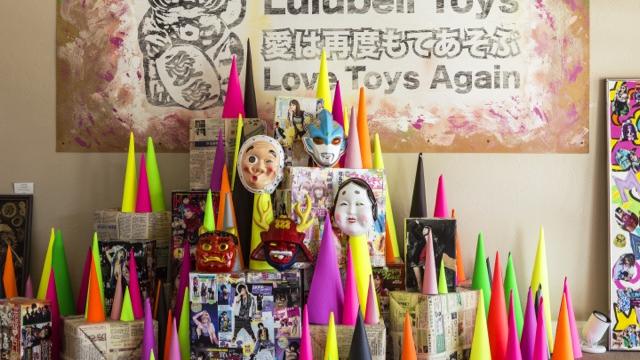 With stellar art, offbeat shopping, new microbreweries, and now, a train, this East Valley city is sleepy no more. Explore the best of Mes...
With stellar art, offbeat shopping, new microbreweries, and now, a train, this East Valley city is sleepy no more. Explore the best of Mesa with writer Edie Jarolim.DIY delightsTen years ago, Mesa was a quiet farm town turned bedroom community. Then Mesa Arts Center—a performing and visual arts center with architecture that hints at the Sydney Opera House and programming evocative of Carnegie Hall—opened, sparking a cultural revolution and a decade of development. Now, in addition to hosting acts such as Jeff Daniels and the Buena Vista Social Club, the center offers workshops on blacksmithing, printmaking, and more. This month, MAC celebrates its 10th anniversary here with 10 mini workshops for $10 each on 10/10. In the sessions, students can fuse mosaics and sculpt glass flowers. Twisted Sisters' Designs also has DIY classes. Attendees might make Game of Thrones accessories in Beginning Chainmaille or learn to preserve precious pictures (or dinosaur DNA) in an amulet in Resin 101.
A park for all seasonsTrekkers, equestrians, and cyclists share most trails at Usery Mountain Regional Park, a saguaro-studded desert preserve. But only hikers can use the Wind Cave Trail, a short but steep rise that leads to sweeping views across the Valley, all the way to Fountain Hills. New this year: a shaded outdoor fitness area with muscle-buffing machines and a covered playground featuring a giant tarantula play structure and a cactus-shaped swing set.
Playthings and potionsSince MAC opened, several quirky shops have sprung up downtown. Miniature monsters and tiny robots share shelf space at Lulubell Toy Bodega, which draws fans with a wide array of Japanese playthings. Nearby, Design Lab by DDG showcases eclectic items, such as a huge clock taken from a retired train depot and a vintage shoe-polish kit. At SW Herb Shop, jars of teas and tinctures confer a magical air on the emporium. Its classes—on herbal healing, tincture making, and the like—will help you tell your milkweed from your marshmallow root.
Globetrotting gastronomyPrefer your herbs cooked? Head to República Empanada, a stylish pan-Latin bistro thatdefies culinary typecasting. For example, the Cubana empanada channels Havana—it's filled with slow-roasted pork, ham, mozzarella, and pickles—while the El Capitan (ground beef, potato, and boiled egg) honors South American fare. For the full experience, sit down and enjoy a platter: You choose two (of 15) savory empanadas, plus rice, beans, and sweet plantains with Mexican crema. Save room for the fig, cheese, and caramel dessert empanada, oozing dulce de leche.
The science of sudsAfter years of "conducting research one pint at a time," friends Matt Trethewey and Greg Sorrels opened The Beer Research Institute, Mesa's latest entry into the Valley's bustling craft brewery scene. Their popular Belgian-style Lolli—an approachable 8 percent brew—was so called, they joked, because it had "notes of banana lollipop." Form your own hypotheses over a flight beneath the bar's laboratory flask–shaped lights. On downtown's Main Street, Desert Eagle Brewing Company serves a dozen brews on tap, from the bright, light Black Cherry Blonde to the meal-in-itself Gentleman's Porter. The beer is barrel aged nearby in the historic Eclectic Monkey Emporium, a structure covered in a Dali-esque mural that makes it look as though the building is melting.
Keep Reading: