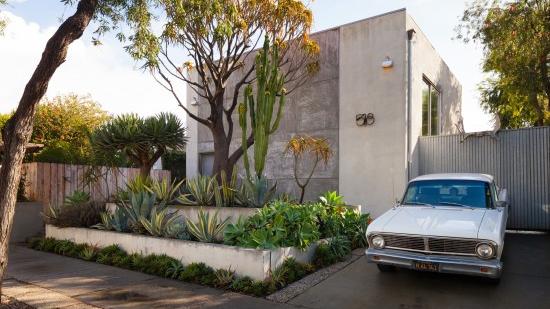 Not Italy, but a close second: Venice, California
…not in Italy, but a close second: Venice, California, and we're talking about voyeurism of the most legal kind, at the sickest home and garden tour in the country (and yes, sick means good).
May 4th marks the anniversary of the Venice Home & Garden Tour, featuring "30 eclectic, creative gardens and homes within blocks of Abbot Kinney Boulevard." And when we're talking eclectic and Abbot Kinney—the most design-centric neighborhood in the entire country—we're talking e-clec-tic.
Voyeurs—I mean tour-goers—will be welcomed into the homes and offices of creative homeowners, artists', architects, and designers, with gardens that vary from lush and expansive to minimalist pocket-gardens. The neighborhood is eye candy from the outside; imagine being let in.
It's been on my bucket list for a while, and this year my dreams are coming true. Join me, won't you? I'll be the one drooling.
The kicker? The whole shebang only costs $60 (if you buy your tickets in advance) and is a fundraiser for the Neighborhood Youth Association. Find all the details here.
Keep Reading: