Get the freshest fruits, veggies, and more from these markets across the West.
All these markets are operating as planned as of spring 2021. But due to COVID-19 concerns, some may be operating at reduced capacity, or with fewer vendors than normal. Please be patient, check operating hours before you go, and shop responsibly.
1. BELLINGHAM FARMERS MARKET, Bellingham, WA
The scene: What began as a small, grassroots effort has blossomed into one of Washington's biggest, most beloved markets. Crafts are almost as popular here as the raspberries and blueberries, which arrive by the sweet, juicy carton from farms just 60 miles away in Skagit and Whatcom Counties.
The find: The last Saturday of every month is Kids Vending Day, when the 25 tables are manned by the 18-and-under set. Even 5-year-olds set up booths hawking everything from tomatoes grown in their backyards to just-laid eggs to whoopie pies they mady by hand. Sat. through Dec 17; bellinghamfarmers.org
2. KAPIOLANI COMMUNITY COLLEGE FARMERS' MARKET, Honolulu, HI
The scene: As if Hawaii weren't utopian enough, a stroll through the KCC market, at the base of the Diamond Head crater, makes you want to move to Oahu immediately. Arrive early, like 7:30 a.m. early, before the mobs.
The find: Impossible to choose just one, with so many when-in-Hawaii products: Kukui's Portuguese sausage; just-caught, grilled-to-order Kona abalone; and swaths of subtropical fruit, including fresh, silky litchi, juicy pineapple guavas, and super-sweet sugar pineapples. Sat year-round; hfbf.org
3. POINT REYES FARMERS MARKET, Point Reyes Station, CA
The scene: Outside Toby's Feed Barn, it's all about straw hats, local gossip, and live bluegrass. This low-key, all-organic market has only a handful of booths, but in a teeny, never-too-touristy town, it's a prime example of how quality trumps quantity.
The find: Look for a simple white banner in back that says G.B.D. That stands for Golden, Brown, Delicious: Osteria Stellina organic bread oozing with Cowgirl Creamery cheese, a fried egg, and a fat, juicy tomato slice if you so choose. Grab a hay bale and enjoy. Sat through Nov 5; pointreyesfarmersmarket.org
4. HILLSDALE FARMERS' MARKET, Portland, OR
The scene: Born in 2002 and smaller–with fewer crowds and more parking–than the jam packed Portland Saturday Market, Hillsdale is still a kid in market years. And just as happy-go-lucky, which is why we love it.
The find: In addition to the larger orchards that sell at every market in town, Hillsdale features smaller producers like Ayers Creek Farm, whose growers come bearing extra-sweet cane berries. Pop just one blackberry for proof that all that Northwest rain is good for something. Sun through Nov 20, then 2 Sun/month through Apr 15; hillsdalefarmersmarket.com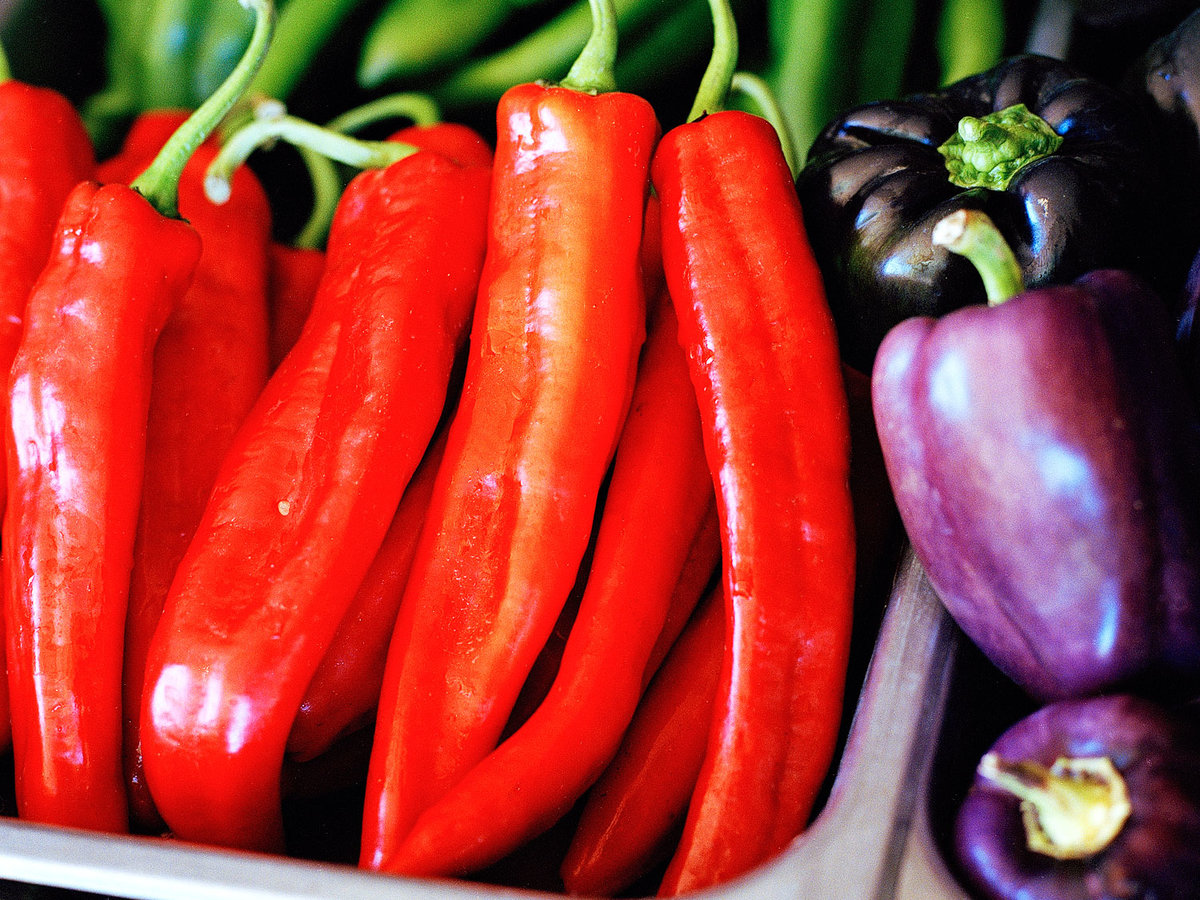 5. SANTA FE FARMERS MARKET, Santa Fe, NM
The scene: In the revamped Railyard District, this indoor-outdoor market has become a bona fide tourist attraction within walking distance of the even-more-touristy historic main Plaza. Yet locals love it for its utter authenticity.
The find: Chiles, nearly 60 varieties from New Mexico–Big Jim, Chimayo–with occasional cooking demos. Sat year-round; santafefarmersmarket.com
6. CAPITAL CITY PUBLIC MARKET, Boise, ID
The scene: This open-air market is filled with families doing their weekly shopping from growers who come from all over the state to sell their stuff in the big city.
The find: See those folks walking around with mason-jar mugs? Follow them to the BuckSnort Root Beer booth, where on tap is Bellevue, Idaho-brewed tea that blends molasses, cane juice, wintergreen, and natural roots like licorice and a sassafras extract. Imagine, a soda that's actually good for you. Sat through Dec 17; seeyouatthemarket.com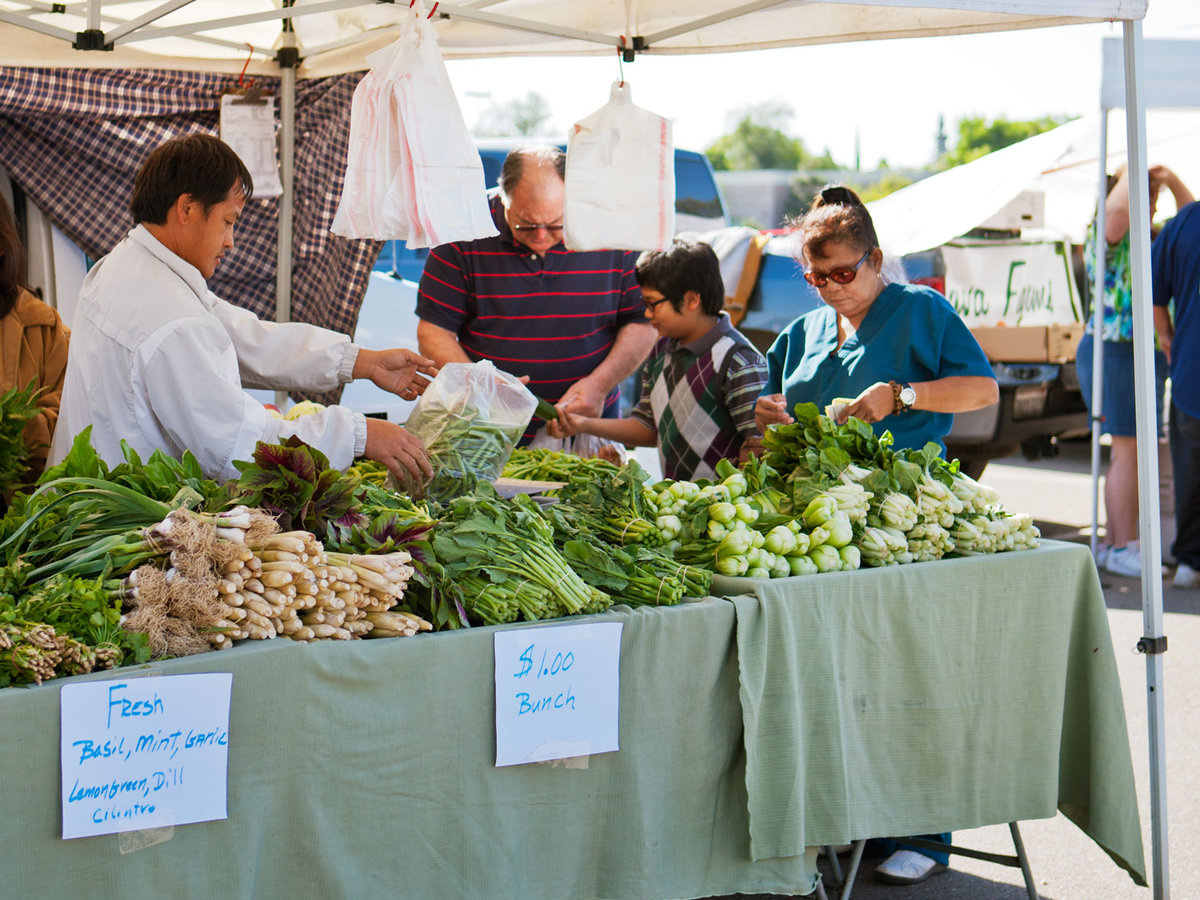 7. SAN JOAQUIN CERTIFIED FARMERS' MARKET, Stockton, CA
The scene: Sprawled across a Central Valley mall parking lot is a world without $5 peaches and customers driving Porsches. Instead, it's like a refreshing trip overseas, jostling with old ladies who arrived early with pink plastic bags, Asian vendors selling produce unrecognizable to many Western shoppers, and chefs who've road-tripped for inspiration.
The find: Lotus root, Chinese bitter melon, a zillion types of eggplants, and Southeast Asian herbs you'll have to sniff for yourself to believe. Thu through Nov 17 and Sun year-round; sjcfarmersmarket.com
8. MISSOULA FARMERS' MARKET, Missoula, MT
The scene: A mix of ranchers and college kids, families and hippies, sipping coffee from the local Butterfly Herbs cart and enjoying an old-fashioned sense of community.
The find: Huckleberries in high summer–this is Montana, after all–framed by Southeast Asian Hmong and sold in unsealed zip-lock bags so these wild, intense, just-sweet-enough beauties can breathe. Sat through Oct 22; missoulafarmersmarket.com
9. JAMES RANCH MARKET, Near Durango, CO
The scene: James Ranch sets up shop at the farmers' markets in Durango and Telluride, but the family-run farm also has a cute, wood-shingled farmstand of its own. Drive 10 miles north from Durango to the 450 blissful, high-altitude acres of James Ranch, where herds of Jersey cows, grass-fed beef cattle, and happy egg-laying hens roam.
The find: The market is stocked with ranch-made products like artisanal cheese, whey-fed pork, petit prime rib, tri-tip, sirloin, you name it. Mon-Sat into fall; jamesranch.net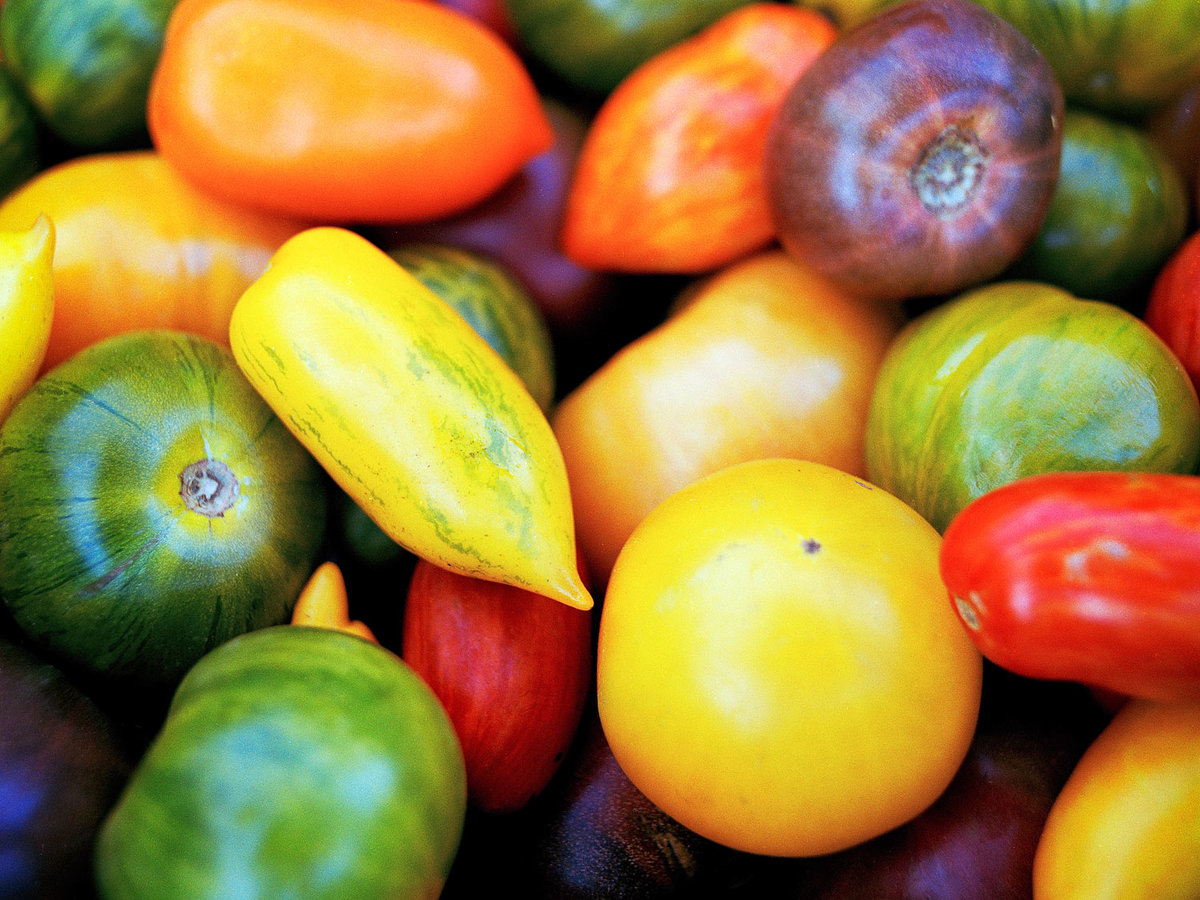 10. THE VEGETABLE SHOP AT THE CHINO FAMILY FARM, Rancho Santa Fe, CA
The scene: Besides the drop-dead gorgeous produce, you'll likely see celebrity chefs and food lovers who've been regulars for decades, like Alice Waters.
The find: Veggies unlike any you've seen or tasted. Red carrots, candy lime mint, tomatoes of every hue, and white corn that could change your life. Wed-Sun year-round; 6123 Calzada del Bosque; chinofamilyfarm.com
---
Read Our 2021 Harvest Issue Right Here!
Keep Reading: