Top 10 Portland Food Carts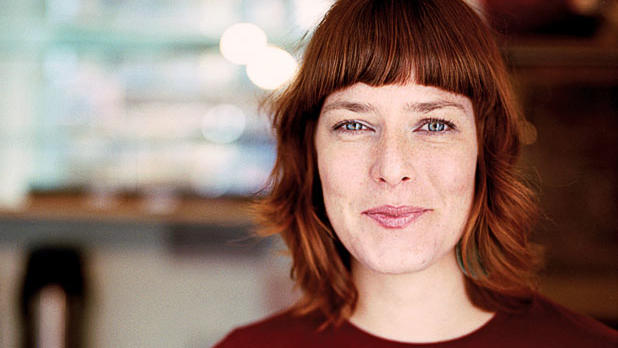 The food carts in Portland are more like mobile gourmet kitchens. Here are our favorites
Make it yourself:  4 great Portland food cart recipes
Downtown near fifth and oak
1. La Jarochita Veracruz-style tamales in banana leaves and made-to-order Mexican flatbreads (sopes and huaraches) with various toppings. 310 S.W. Fifth Ave.; 503/421-9838.
2. Tábor From a truck that looks like a gypsy cart, Czech specialties like fried eggplant on ciabatta, slathered with paprika spread and horse-radish. Stark St. near S.W. Fifth Ave.; schnitzelwich.com or 503/997-5467.
Downtown near the library
3. The Sugar Cube Glorious cupcakes and cookies. Contact to place orders. 503/890-2825.
4. Spella Caffe roasts coffee beans off-site, then hand-pulls sublime espresso drinks here. Dreamy, chocolate-flaked stracciatella gelato too (served seasonally beginning Mar 21). W. Ninth Ave. at Alder St.; 503/421-9723.
5. Samurai Bento The Japanese-born owner and his sons cook homey fare like yakisoba ― pan-fried noodles with pork or tofu, vegetables, a fried egg, and pickled ginger. 950 S.W. Alder St.; 503/757-8802.
6. Asian Station Cafe Pan-Asian specialties like delicately flavored shrimp har gow, flaky roti flatbread with curry sauce, and chicken-coconut curry. 599 S.W. 10th Ave.; 503/227-5727.
Next: nosh in North Portland 
North Portland
7. Moxie Rx Roadside Juice Bar & Cafe Lighter-than-air buckwheat waffles, buttery biscuits, salads, smoothies, and juice drinks. N. Mississippi Ave. at N. Shaver St.; 503/285-0701.
8. Junior Ambassador's Wonderful whole-wheat "pan-wiches" with cheddar and tomato, plus gingery slaw or Cheez-Its. Reopens Mar 1; next to 4734 N. Albina Ave.; 503/880-0851.
Sellwood
9. Garden State Farm-to-table Italian-style chickpea polenta sandwiches, divine arancine (fried risotto balls), and a meatball hero to make an Italian mama proud. Closed Mon; next to 7875 S.E. 13th Ave.; 503/705-5273.
Local farmers' markets
10. Tastebud At their store and at four farmers' markets, these folks make chewy, smoky pizza with toppings like asparagus, shallots, and dandelion marmalade. 503/234-0330.
Keep Reading: