Secret coastal retreat: Eureka, CA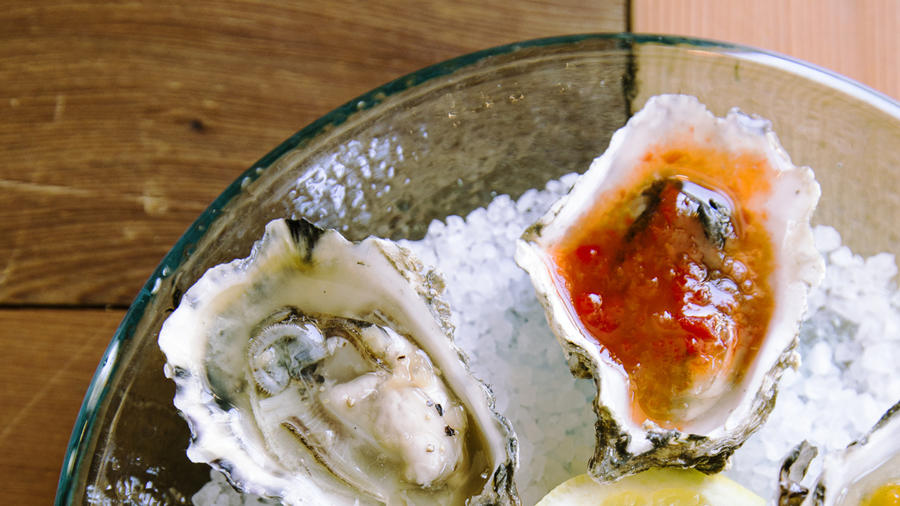 It takes awhile to get to Eureka from just about anywhere—it's a five-hour drive north of San Francisco, a 7-hour drive south from Portland. But once you're there, you realize it's worth the trip. The city of 26,000 has a stunning setting—it's on the shores of one of the Pacific Coast's great bays, Humboldt, and the giant trees of Redwood National Park are only about 40 miles away. Eureka also has some of the most beautiful late 19th century architecture anywhere in the West—ornate Victorian homes and only slightly more restrained commercial buildings in its handsome downtown.
I visited Eureka a few weeks ago while reporting Sunset's August cover story on the best stuff to do along the Pacific coast. I made three favorite finds—two new, one classic. One of the former is Taste, an attractive oyster bar housed in Eureka's new Humboldt Bay Tourism Center. Humboldt Bay produces a big percentage of the oysters eaten in California, and the ones I devoured here were some of the best I've ever had. Taste also offers a good selection of Humboldt County cheeses and wines, too.
Across Humboldt Bay, on the narrow sandpit that separates the bay from the Pacific, another new find. Oyster Beach (you're probably sensing a bi-valve theme here, right?) consists of 14 acres of bay front property with three very nicely redone cottages standing among the trees. They're probably not for everyone: a few neighboring buildings have fallen from ramshackle to ruined. But they're elegant and comfortable and the beach is good for long, moody walking.
Not far away is my third find, an old, classic, must-see destination. The Samoa Cookhouse has served hearty lumber camp meals (breakfast is our favorite) in the same rambling red building since 1890. Dig into some pancakes and scrambled eggs, then stroll through the mini-museum of saws and axes and other logging implements. You are guaranteed to leave happy.
Keep Reading: