Perfect Campgrounds for Secret Spot Hunters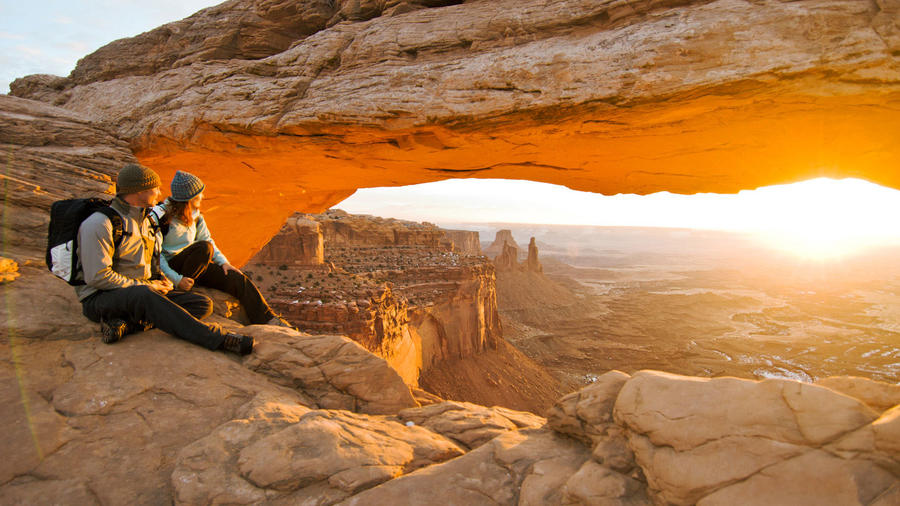 Undiscovered, found—just between us, our best secret spots
Untouched SoCal beach. A visit to Santa Cruz Island in Channel Islands National Park is like being in California 150 years ago, when it was possible to walk a beach and not rub elbows with 2 million people, to stroll through chaparral untouched by development. Scorpion Canyon Campground is a half-mile hike from the ferry launch. $15; 22 sites; nps.gov/chis; ferry $75 round-trip (islandpackers.com)
Backroad Rockies. County Road 12 over Kebler Pass, between Crested Butte and Paonia, is one of the best scenic roads in the Rockies. Set up at the U.S. Forest Service's Lost Lake Campground. Don't miss the Three Lakes Trail, a 2.6-mile loop that skirts Lost Lake, Lost Lake Slough, and the petite Dollar Lake. $18; 18 sites; typically open mid-Jun–mid-Sep; no reservations; bit.ly/ABRSWs
Spiritual center. The name Penitente Canyon hints at spiritual salvation, and although the monks and other seekers who gave their name to this southern Colorado draw are mostly gone, the refreshing of the soul still happens. There are 300-plus rock climbing routes for the vertically inclined, and also a network of horizontal trails. Camping is DIY at the Bureau of Land Management's (BLM) Penitente Canyon Campground. $11; 22 sites; no reservations; 719/852-5941.
Unbridled falls. In Idaho, a state rich with falls, Upper and Lower Mesa Falls (114 and 65 feet, respectively) are the only two major torrents not slowed by irrigation or hydroelectricity. Connecting them is the Mesa Falls Scenic Byway, a two-lane road in the heart of the backcountry. Make Grandview Campground at the lower falls your base. From $12; 7 sites; open late May–mid-Sep; no reservations; 208/652-7442.
True middle of nowhere. About 90 miles north of Elko, Nevada lie the Bull Run Mountains, with the headwaters of one fork of the Owyhee to the east. This is DIY country—most of the land is BLM, and there are 15 great car-camping spots along the shores of Wilson Reservoir Campground. For $4 a night, Wilson becomes your base camp for scrambling up nearby Porter Peak, at 9,268 feet the highest in the range. $4; open Jun 1–Oct 1; no reservations; on.doi.gov/yeTVfw
Red rocks, no crowd. When the sun goes down at Utah's Canyonlands National Park, 99.99 percent of the people drive back to Moab. But the knowing few set up their tent, trailer, or RV at Willow Flat, the only drive-in campground in the area, which rises 1,000 feet above the surrounding country. The 12 sites rent out on a first-come basis. Get there early to snag your spot, then settle in for some superior stargazing. $10; no reservations; BYO water; nps.gov/cany
The other Tetons. Wyoming's Big Horn Mountains are far less traveled than the Tetons and just as beautiful. Circle Park Campground, in Bighorn National Forest, is near the tall-peaks show of Cloud Peak Wilderness. From $12; 10 sites; open Jun 7–Sep 3; no reservations; 307/684-7806.
Wild West frontier. The North Platte River runs smack through the funky town of Saratoga, Wyoming, where the hot springs have eased stress for centuries. And the Medicine Bow National Forest offers 2.9 million acres of hiking and adventurin'. The best U.S. Forest Service campground is Jack Creek, with 16 tent sites and a cabin at Jack Creek Guard Station. Tent site $10; cabin $50; open Jun 1–Oct 31; fs.usda.gov/main/mbr/home
Keep Reading: