The Best Ways to Experience the 2017 Solar Eclipse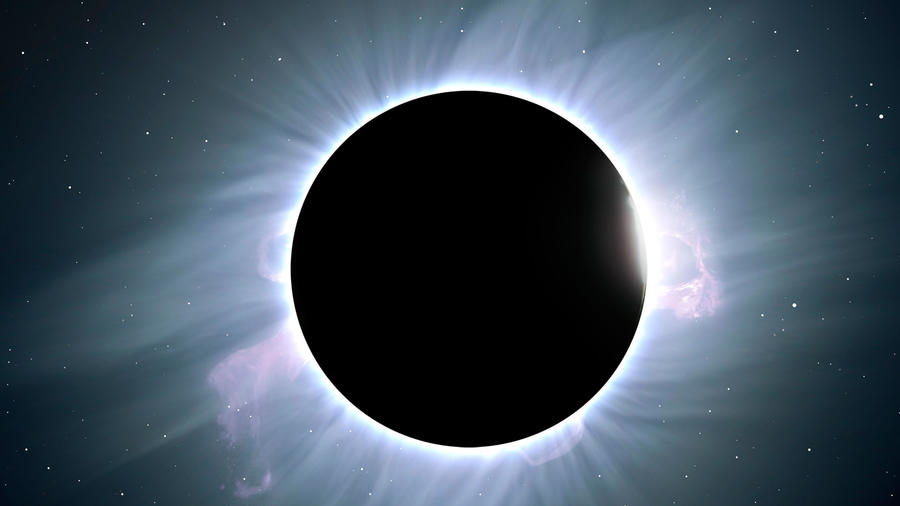 How to put yourself in the path of the Great American Eclipse and other celestial wonders this summer
Coming soon to a sky near you: summer's most anticipated blockbuster. Around 9 a.m. Pacific time on August 21, the first coast-to-coast solar eclipse the United States has seen in nearly a century begins to chart a course from Lincoln City, Oregon, to Charleston, South Carolina. The moon will slide in front of the sun, sending a shadow racing more than 1,200 miles per hour across the country.
Then, anyone within a 70-mile-wide diagonal band will see the eclipse hit its high note—totality. For up to 2 minutes and 40 seconds, day turns to night as temperatures drop, nocturnal animals and stars emerge, and the sun's corona swirls and pulses around the moon's outline. Astronomers are calling it the Great American Eclipse. We're calling it the show of a lifetime.
Chase the Sun
To fully experience the Great American Eclipse on August 21, plant yourself in one of these towns within its 70-mile-wide path.
Madras, Oregon
Idaho Falls, Idaho
Casper, Wyoming
Book a Room With a (Sky) View
With eclipse mania in full effect, hotels are offering 
fresh ways to have you seeing stars. The new Le
Méridien Denver Downtown makes the most of 
its rooftop bar, with telescopes for taking in the view
 of the Rocky Mountain skies. Four Seasons Scottsdale is one of several Scottsdale-area resorts to offer 
Sky Jewels: a one- or four-hour astronomy tour during 
which guests can spot planets and connect constellations using 
telescopes and sky charts. At L'Auberge de Sedona, the Written in the
 Stars package includes a creekside dinner, nighttime telescope viewing, and "star bathing"—a guided meditation based on the Japanese practice of forest bathing. The resort also offers a partial solar eclipse meditation on August 21.
Gear
Never view the partial stages of an eclipse without eye protection. Get yourself a pair of eclipse glasses or a solar viewing shield well in advance.
Journey to California's Most Stellar Site
Since 1888, astronomers at Lick Observatory have been studying the cosmos from atop 4,200-foot Mt. Hamilton, just an hour beyond the city lights of San Jose. When 
it opened, it was the world's first permanently occupied mountaintop observatory and the home of the world's largest refracting telescope–the 36-inch Great Refractor–responsible for such discoveries as Jupiter's fifth moon. Every summer since 1980, visitors have made the winding journey up to the summit for Music of the Spheres concerts and Evenings with the Stars astronomy lectures, which include viewings through the Great Refractor as well as the 40-inch Nickel Reflector. To meet the growing demand for nighttime visits, monthly four- to six-hour evening tours take up to 40 people around the domes and telescopes.
Shadow Dance
Can't make it into the full eclipse path? You can still enjoy the big day from the fringes. Sign on to Holiday River Expeditions' Lodore Canyon Stargazing Trip for three nights in Dinosaur National Monument, where constellations twinkle through red rock canyons on the Utah-Colorado border. By day, brave Whirlpool Canyon; at night, peer into the Whirlpool and Andromeda Galaxies using high-powered binoculars raft-packed by staff from Salt Lake City's Clark Planetarium. If you book the August 17–20 trip, you'll head out near Vernal, Utah–and could even drive five hours north into the path of totality if you're feeling adventurous. For a near-total eclipse without the chaos, head just outside of Bend, Oregon to Sunriver Resort, which offers solar telescopes and NASA live feeds at the Oregon Observatory less than 2 miles away, plus food and drinks, free concerts, and stargazing all weekend. Or park it at home: Stationing 60-plus telescopes along the path of totality, the National Solar Observatory's Citizen CATE Experiment will create a 90-minute time-lapse of the sun's fiery corona. 
Mark Your Calendar for These Other Celestial Sideshows
Jul 29, Arizona. Early in the morning, the dust tracks of comets Marsden and Kracht rain down for the annual Delta Aquarids meteor shower, which travelers can view between 10 p.m. and 3 a.m. at Kitt Peak National Observatory near Tucson.
Aug 13, Utah. You have another chance to see meteors in the wee hours, when the Perseid shower drops up to one per minute. Bryce Canyon National Park runs a yearly event around the Perseids.
Aug 14, Colorado. Ride the gondola to the top of Aspen Mountain for the second-annual Stars Above Aspen night to view the constellations from guided telescope stations. This is also a great time of year to see the Milky Way. 
Sep 4–7, Alaska. The Northern Hemisphere's favorite light show, the aurora borealis, can be seen from Alaska starting in late August. Come to Camp Denali and tick it off your bucket list while celebrating Denali's centennial and learning about the aurora during a series of talks hosted by geophysicist Neal Brown.
Keep Reading: