Favorite Eco-Friendly Small Towns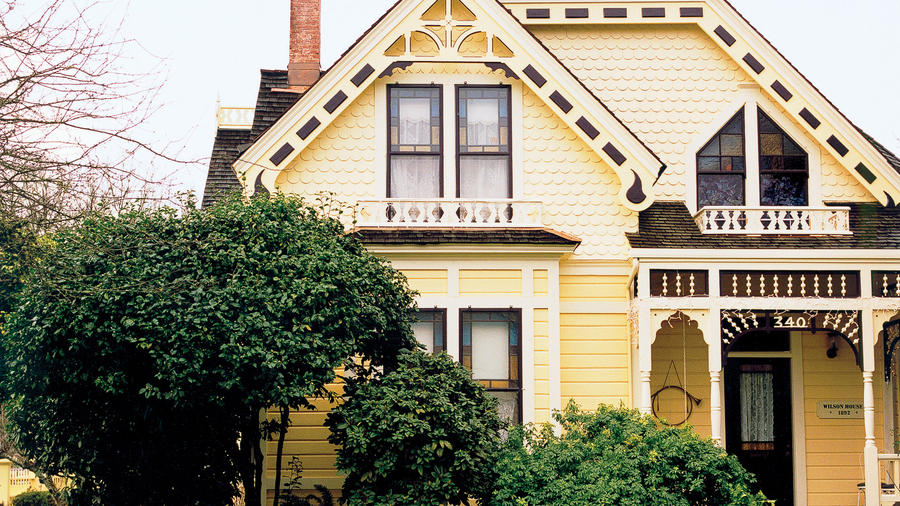 Visit 5 small towns where residents get plenty of help reducing, reusing, and recycling
CORVALLIS, OR
Beautiful, earnest, and very, very green
Population: 51,388
What a house costs: $265,388
The vibe: As small towns go, you don't get much greener than Corvallis. This Willamette Valley town happily took up the Corvallis Energy Challenge, where residents strive to use the lowest amount of energy in their homes. With two LEED-certified buildings and more on the way, OSU is listed by the Kaplan College Guide as one of the nation's top green universities. Every downtown block seems to have at least one eco-friendly business. According to resident Collin Dunn, blogger for pioneering green website treehugger.com, Corvallis is the perfect place for those "who want to live in tune with the seasons and natural rhythms of the planet." –Allison Arieff
Meet your neighbors over: A cup of organic fair-trade Jubilee blend at the Beanery. Pints of Rogue Ales' Hazelnut Brown Nectar at Squirrel's Tavern. A walk with your dog at Bald Hill Park.
On Saturday: Breakfast downtown at the Broken Yolk Cafe, a stroll through town shops and Central Park, and a tour and lunch at Gathering Together Farm in nearby Philomath. A hike up Marys Peak for views of Corvallis and the Willamette Valley. Cocktails at Strega (on the deck if weather permits). Osso buco at Le Bistro before settling in with a nightcap of Oregon brandy from Clear Creek Distillery.
Inside scoop: "I haven't met anyone, really, who laments that it isn't Portland, or more on the radar."
Next: four more earth-friendly spots 
BOULDER, CO
Population: 93,552
What a house costs: $424,044
Its smart growth policy is the best in the nation. And it's a biking capital whose gobikeboulder.net helps cyclists find routes around town.
Info  bouldercolorado.gov
PALO ALTO, CA
Population: 58,246
What a house costs: $1,343,778
At the forefront of the green technology wave with venture capitalists like Kleiner Perkins and eco-innovators like Ausra (solar energy).
Info  paloaltochamber.com
SALT LAKE CITY
Salt Lake City Population: 180,651
What a house costs: $284,401
Okay, it's not small, but SLC has received about every available accolade for its green policies, including its e2 Citizen program to help address climate change.
Info  slcgov.com
TRUCKEE, CA
Population: 16,042
What a house costs: $499,000
The Truckee Climate Action Network's "Keep Truckee Cool" campaign encourages residents to install 1,000 solar roofs by 2013.
Info  truckee.com
Keep Reading: