Camping Rates Are at Their Highest This Labor Day Weekend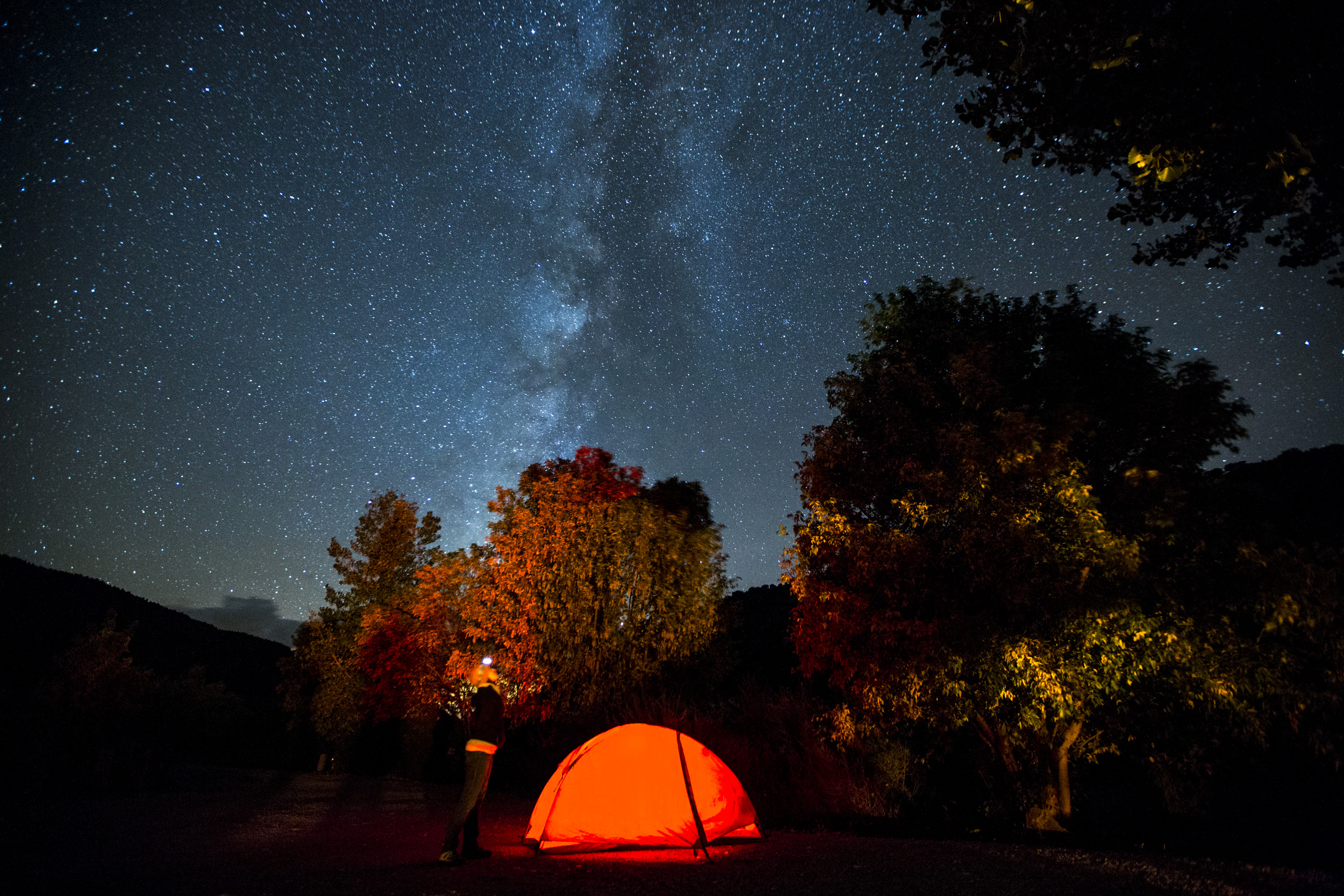 Creative Commons photo by Bureau of Land Management is licensed under CC BY 2.0
Sleeping under the stars might cost you extra this year
Pitching a tent in the great outdoors might seem like the budget-friendliest way to vacation over the busy Labor Day weekend, when flights and hotel rates peak and Americans everywhere scramble to savor one last summer getaway.
However, according to research from CampgroundViews.com, a search engine that helps users find and tour campsites before booking, overnight camping fees will be at a record high this year, with average nightly campground rates ringing in at $31.53, a 6% jump from last year.
According to CampgroundViews.com's CEO and founder, Mark Koep, this year has seen a record-breaking number of campers, despite the difficult weather conditions and wildfires summer has brought.
"Camping, either in a tent or in a RV, is back [in popularity] and this increased demand is allowing park operators to increase rates," on both public and privately owned campgrounds, explained Koep in a statement. With 41.7 million Americans heading into the wilderness each year on camping trips, it's unsurprising that the demand for tent space is on the rise.
The study, which factored in data from over 9,500 RV parks and campgrounds across the U.S., found that resort camping, like RV resorts with extra amenities (like fancy bathrooms and communal areas) in popular destinations can exceed $170/night, while many publicly operated, basic sites can cost you under $15 to set up camp. But for the average campsite, expect to shell out around $30/night.
Heading into the wilderness this Labor Day? Check out our favorite easy recipes to make at camp.
Keep Reading: