Bookmark this: Your ultimate summer reading list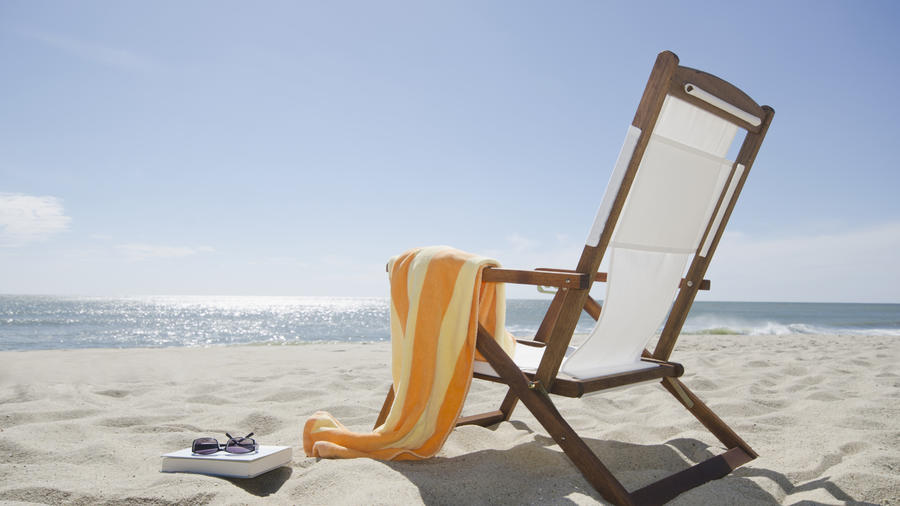 Here are 20 totally incredible reads to add to your list this summer. Tip: best read beachside with an In-n-Out animal style burger in one hand and a green juice in the other.
Sunset contributor Robert Clark shares the must-read titles for your summer reading list.
It's a universally acknowledged truth that the West Coast is the best coast, so it's no shock that the hottest literary gems this summer were created by local talent. These writers are the guac-de-le-guac of the literary world – so good, so addictive, and we simply can't get enough.
Here are 20 totally incredible reads to add to your list this summer. Tip: best read beachside with an In-n-Out animal style burger in one hand and a green juice in the other.
Swear On This Life by Renee Carlino 
Set in sunny San Diego, Swear On This Life celebrates the unpredictable – and often hilarious – journey of an aspiring writer on the West Coast. UC San Diego adjunct professor Emiline's literary career is stalled at best, so when she becomes entranced with a stunning novel that seems to mimic her life story almost too accurately, she sets off to find the emerging author and truth behind the all-too-dazzling debut.
Eight Hundred Grapes by Laura Dave 
This Sonoma-based story is drama, drama, drama – vineyard drama, that is. When Georgia discovers her fiancé has been hiding a dark secret, she flees to her family's gorgeous vineyard for comfort – only to discover her parents and siblings are lying to her too. A vibrant portrait of the intricacies of relationships and delicacies of love, Eight Hundred Grapes takes readers on a treacherous ride through Sonoma's greatest family tale.
One True Loves by Taylor Jenkins Reid
Named as one of the best books this summer by Buzzfeed and Redbook, this breathtaking love story centers around a young widow who suddenly must choose between her new fiancé and the beloved husband she thought dead. Dripping with drama and tension, we're beyond obsessed with this delicious read from LA.-based author Taylor Jenkins Reid.
The Girl I Used To Be by April Henry 
Emotional, thrilling, can't-even overload alert! Olivia's mother was murdered and everyone accused her runaway father of the crime. 14 years later, Olivia learns her father was killed that same day. With a murderer at large, beloved parents to avenge, and her life at risk, Olivia races to track down the killer and bring him to justice before he finds her first. Yes, this novel by Portland-based author April Henry is so thrilling it probably burns calories.
The House Of Bradbury by Nicole Meier
Oregon-based author Nicole Meier brings us an outstanding story about finding oneself in the most unexpected of places. Recently dumped, Mia Gladwell is feeling stalled in life and in her writing career. When the estate of a famous author goes up for sale in L.A., Mia impulsively buys it believing it will feed her inspiration for a literary masterpiece. Instead, the house feeds her chaos, complications, and astonishing revelations.
It Gets Worse by Shane Dawson 
New York Times bestselling author, YouTube sensation, and Long Beach, CA native Shane Dawson brings us possibly – no, definitely – the most hilarious read of summer. In this uproarious essay collection, Dawson unleashes all his wit and explores his mortifying childhood and every awkward moment as he came to terms with bisexuality. Overflowing with humor and sharp observations on the struggles surrounding modern culture, It Gets Worse is comfort food for the millennial soul.
Gridley Girls by Meredith First
A timeless fiction tale inspired by four high school girls in Gridley, CA. Meg Monahan is preparing to host the wedding of her childhood B.F.F. when tragedy strikes, forcing a re-examination of the past for everyone involved. Alternating between the present and their 1970's glory days, Gridley Girls explores the lives of the four friends in "The Group" and the secrets they've protected for decades. This coming-of-age story is a touching tribute to the power of friendship.
Blood Defense by Marcia Clark
Berkeley-born bestselling author Marcia Clark delivers another satisfying dose of purely addictive thrills. Ambitious Los Angeles criminal defense attorney Samantha Brinkman is determined to bring her practice to the big leagues, and when she snags a high-profile case involving a TV star victim and a LAPD detective as the defendant, she can almost taste the media sensation. Almost. Her quest to free the detective from law's wrath leads her to a shock that could shatter her personal life – and legal dreams – forever.
The Girls by Emma Cline 
Set in NorCal comes one of the most sensational literary debuts of the year. Inspired by the Manson family and centered around the darkly tempting detours of girlhood, this much-hyped debut from California-native Emma Cline has been praised by Lena Dunham and just about every other "it" person in the literary world. Don't be surprised when this cautionary tale on obsessive love comes to the big screen near you.
The Sweetheart Deal by Polly Dugan 
Another literary win for Oregon authors! Polly Dugan delivers a praiseworthy tale of Audrey and her love affair with her late husband's best friend Garrett – a union her husband made Garrett promise to in the event of his death. When tragedy strikes and Garrett flies to Oregon to make good on his promise, he finds himself truly falling for Audrey, but when she discovers the truth about the long-existing pact, an emotional roller coaster ensues.
I Almost Forgot About You by Terry McMillan
From New York Times bestselling author and L.A.-dweller Terry McMillan comes a refreshing story of a woman who risks it all to find her true self. When Dr. Georgia Young feels her happiness amiss, she decides to ditch her job as a renowned optometrist, move away, and embrace the unknown in hopes of finding her heart's deepest desires. Her journey to self-discovery leads her to a life she never expected.
Losing The Light by Andrea Dunlop 
This delicious literary indulgence from Seattle-based author Andrea Dunlop is the equivalent of eating an entire box of Sprinkles cupcakes solo. A spectacular debut novel about an obsessive love triangle, a darkly seductive Frenchman, and the lavish world of Europe's elite is basically everything you need. Consuming and addictive, this novel is the perfect partner for every beach day this summer.
The Tolling Of Mercedes Bell by Jennifer Dwight 
We'll devour just about any story that takes place in San Francisco, so this scandalous and adrenaline-inducing book from a SF.-based author is impossible to resist. When single mother Mercedes Bell falls under the spell of dashing attorney Jack Soutane, her guard is down for the first time in years – big mistake! Once Jack's dark secrets surface she must overcome deception and race to save not only her life, but also that of her precious daughter.
Everything We Keep by Kerry Lonsdale 
You'll need an ample supply of tissues and emotional strength for this one. From Northern California author Kerry Lonsdale comes a heart-wrenching story about fate sweeping away life in an instant. Sous chef Aimee Tierney married her childhood sweetheart and is exploring the culinary career of her dreams. She has it all, until her fiancé James Donato vanishes in a boating accident. Struggling to rebuild her life and seek closure on her fiancé's disappearance, Aimee discovers a sea of endless secrets about their life that threaten to destroy her forever.
Perfectly Good Crime by Dete Meserve
Hey crime junkies, you best dive into this literary delight immediately. The estates of the 100 wealthiest Americans are jeopardized in high-tech heists. Ambitious Los Angeles TV reporter Kate Bradley ventures into the dark underground crime world to uncover the year's biggest story – until her senator father begs her to stop. Saturated with unexpected twists and shocking motives, Kate follows clues – and her heart – to discover that some crimes have powerfully good intentions.
Ego Is The Enemy by Ryan Holiday
Craving a little soul searching this summer? This stunning work from California native Ryan Holiday illuminates the tricky ways mankind succumbs to its progress-preventative enemy: ego. From Eleanor Roosevelt to Jackie Robinson, Holiday searches for soulful answers in the examples of history's greatest and enlightens readers to the surprising ways we can overcome the dangerous pitfalls of our own egos.
Sons And Daughters of Ease And Plenty by Ramona Ausubel 
What's the worst thing that can happen in Martha's Vineyard? You run out of money. Fern and Edgar's picture-perfect life, charming family, and seemingly flawless marriage is turned upside down when they are ripped from all sources of comfort – a.k.a. the inheritance from Fern's parents. Disoriented by their new societal status, Fern and Edgar embark on stress-induced, extramarital adventures while their three children fend for themselves. This refreshingly honest tale by Berkeley-based author Ramona Ausubel is the ultimate story of American wealth and the unraveling – and surprising – effects it has when lost.
Sick In The Head by Judd Apatow 
Hollywood funnyman and Pacific Palisades resident Judd Apatow has a special place in every comedy-lover's heart. In his new tell-all book Sick In The Head, the writer-director of Knocked Up and The 40-Year-Old Virgin not only shares an intimate portrait of his rise to comedic fame, but also reveals his most memorable experiences with comedy's greatest legends. Overflowing with priceless moments from the world of comedy, this book is a must for every reader who lives for laughter.
The Goodbye Year Kaira Rouda
Told from the perspectives of parents and their graduating children, this touching novel by Laguna Beach-based Rouda details the heartbreaking effects of the emptying nest, the unknown future after high school, and the tumultuous – and potentially destructive – marital shockwaves that come with saying "goodbye" to children.
All Stories Are Love Stories by Elizabeth Percer
Set in our darling San Francisco, this staggering tale follows a group of survivors as they reel from the effects of two major earthquakes which strike on Valentine's Day. Devastation rocks the city as fates intertwine and emotions ensue. This engaging novel is a thoughtful celebration of of human spirit, the moving force of love, and a gentle reminder of the unstoppable fate we all live under: nature.
Keep Reading: