Favorite Small Towns for Getting Outdoors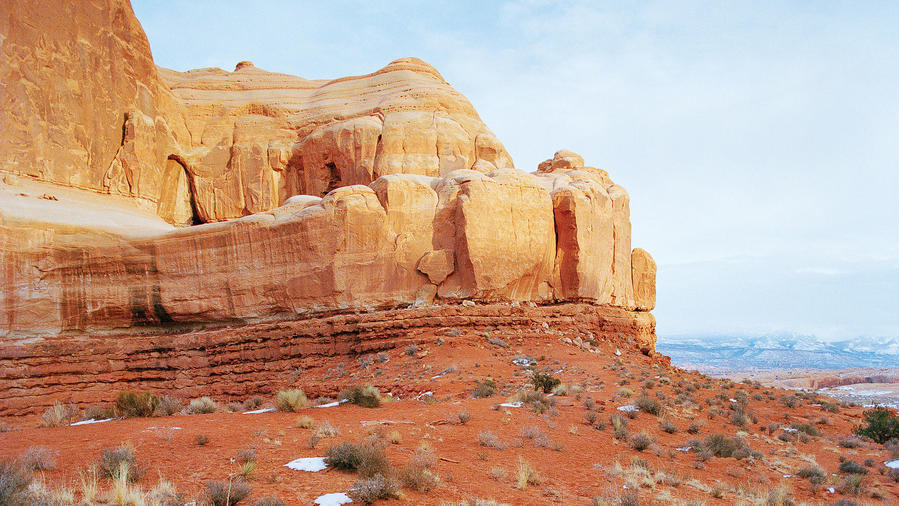 Bike, hike, raft, climb―these towns welcome adrenaline junkies
MOAB, UT
Bike, raft, climb rocks, think
Population: 4,779
What a house costs: $265,000
The vibe: How in love with the outdoors is Moab? So in love that one of the community's main activities is trail maintenance. What do you expect from a town surrounded by millions of acres of public lands ― Canyonlands and Arches National Parks among them ― where mountain biking and river running can be daily activities? Moab has drawn world-class athletes like rock climber Steph Davis, author of High Infatuation: A Climber's Guide to Love and Gravity. Says Davis, "I think Moab is the most beautiful place in the world, and it is just the right size. The landscape is open yet creates a sense of intimacy and safety because there are always cliffs and canyons keeping it from feeling too vast and open. Somehow, it's very easy to think here." –Lisa Taggart
Meet your neighbors over: Tofu satay and curried rice at Eklectica cafe. Volunteer brush-clearing workdays at Lower Porcupine Singletrack trail. An order of jalapeño beer fries and a pint of Scorpion Pale Ale at Moab Brewery.
On Saturday: Mountain bike the Slickrock Bike Trail or hike in Arches National Park. Have lunch on the trail and do more exploring, but come back in time for tapas at Center Cafe or Rocky Mountain game at the Desert Bistro.
Inside scoop: "A lot of people who live here say the same thing: 'The first minute I saw this desert, I knew it was my home.' " –Steph Davis, rock climber and author
Next: four more outdoorsy burgs 
DOWNIEVILLE, CA
Population: 325
What a house costs: $345,420
The Sierra gold-mining town hosts the annual Downieville Downhill mountain bike race.
Hood River, OR
Population: 6,736
What a house costs: $318,500
East of Portland, the windsurfing capital of the continental United States also has some of the world's best fruit.
Info  hoodriver.org
KAMUELA, BIG ISLAND, HI
Population: 8,158
What a house costs: $369,000
Acres of pristine ranchlands, ocean vistas from nearby hills, plus Merriman's, one of Hawaii's best restaurants.
Info  kamuela.com
LANDER, WY
Population: 7,131
What a house costs: $249,000
Home to the National Outdoor Leadership School and terrific hiking in the adjacent Wind River Range.
Info  landerchamber.org
D
Keep Reading: