Are you ready for a better IPA?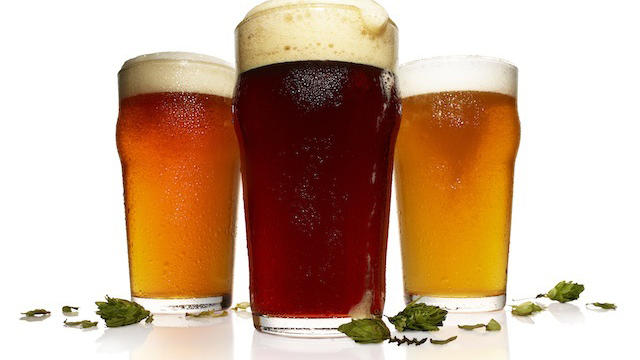 The first craft beer I ever drank was an IPA smuggled from a friend's older brother's minifridge. It tasted bitter and pungent and, to my Michelob-enlightened palate, unfit for immoderate teenage consumption. I swore it off. But when I tried it years later, I loved it: the golden orange color, the bold hoppy flavors. Now this was an adult beverage, I told myself. I never looked back.
Neither has craft beer. In 1965, there was a single craft brewery operating in the United States. Today there are more than 3,000, with a new one popping up every 1.5 days (San Francisco alone will debut 13 breweries this year). Not since the Grant administration have there been as many breweries in as many places making as many styles of beer. And the reigning king of all craft beers, you ask? IPA—by a mile.
"The big question now is, can supply keep up with demand?" says Brian Stechschulte, director of the San Francisco Brewer's Guild. Of immediate concern is the availability of hops, the bitter flowers used to flavor some of your preferred brews. More than 100 hop varieties are on the market —and many others are in development—but only a few (like Citra, Mosaic, and Simcoe) give West Coast–style IPA its characteristic punch. And getting your hands on those is a lot tougher than raiding the minifridge: The most popular strains can sell out three years in advance. So the first question Stechschulte asks new brewers is this : "Did you sign a hops contract yet?"
With everyone hustling for the same handful of hops, beermakers have begun experimenting with new varieties, creating brews that emphasize a whole arsenal of different flavors. Where once it seemed like all IPAs fell somewhere between piney and more piney, these brews are opening up the game, highlighting floral and tropical notes as well as a focused attention on aroma. Many of the beers I sampled were big and full on the nose, but drank lighter than the IPAs I was accustomed to, the hops more of an accent than an exclamation.
Much of the experimentation is happening on a small scale, making it difficult to pinpoint when a brewery will release a new-hop beer and for how long that beer will be available. We advise checking brewery websites for special releases and talking to taproom and bottleshop owners near you. In the meantime, here are some of our favorite new-hop varieties and the breweries putting them to delicious use.
Azacca
Intense citrus and pineapple flavors make this hop from Washington's Yakima Valley a new favorite with West Coast brewers.
TRY Ecliptic Brewing's Phobos Single Hop Red Ale.
Calypso
A rare hop in that it's used to add both flavor and aroma to beer. Gives off floral notes, plus hints of lemon, apple, and bitter orange.
TRY Stone Brewing Co's Stone Enjoy By IPA.
Galaxy
This Aussie-grown variety is generally used late in the fermentation to provide tropical aromas like passion fruit.
TRY Anchorage Brewing Company's Galaxy White IPA.
Jarrylo
Named after the Russian god of fertility, this high-acid hop delivers spicy and fruity notes like banana and pear.
TRY Ninkasi Brewing Co's Jarrylo Single Hop Ale.Motueka
With its clean, tropical flavors, this New Zealand hop is a perfect fit for pilsners and lagers. But now brewers are using it in IPAs too. Expect to taste lots of lively lemon and lime.
TRY Cellarmaker Brewing Company's Taco Hands
Keep Reading: