We Support These Women-Owned Brands
From a booming cut-flower farm to the premier glamping travel experience, these women-owned or -operated businesses based in the West have made our world more beautiful, tasty, and fun
Justina Blakeney Home
Very Important Female: Justina Blakeney
The designer behind The Jungalow blog, Blakeney (pictured above) is a champion of modern bohemian style. A master of color, pattern, and using plants as decor, her brand is all about striking a balance between the wild and the cozy—and it shows in her line of furnishings, textiles, wallpaper, and more home and lifestyle goods.
Rough Linen
Very Important Female: Tricia Rose
Aussie transplant Tricia Rose comes from a long line of textile workers, and she has parlayed that history into Marin, CA-based Rough Linen. Founded in 2009, the company is now a small local empire, producing bedding, clothing, tablecloths and napkins, curtains, and more, all sewn in Northern California and all made from one of several cool, comfortable weaves of linen.
Under Canvas
Very Important Female: Sarah Dusek
Led by Dusek and husband Jacob, Under Canvas provides the ultimate glamping experience in over a half dozen national parks in the West. Their luxury canvas tents are outfitted with all the amenities you could ever want (think plush beds, leather butterfly chairs, hardwood floors, bathrooms) and decks perfect for cozy lounging and stargazing.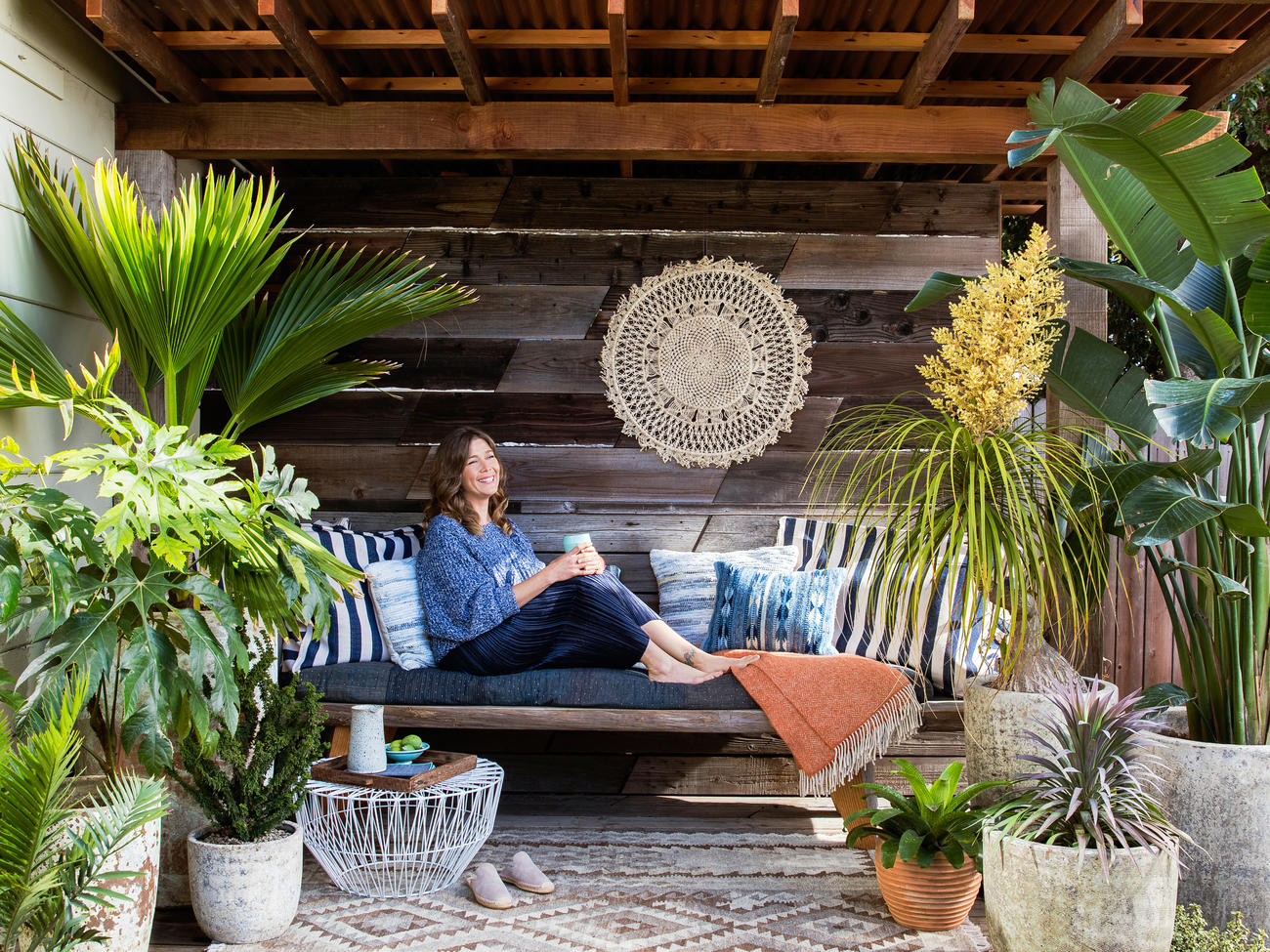 Flora Grubb Gardens
Very Important Female: Flora Grubb
The much-lauded San Francisco nursery named after its owner became famous for bringing eco-friendly gardening to the masses. Since its opening, Flora Grubb Gardens has done an exceptional job curating plants and garden accessories, as well as evangelizing attractive garden design that requires minimal water and chemicals to maintain. Not to mention the shop's merchandising is genius—the staff frequently updates the greenery and products on display, making the plant hub a destination unto itself for landscape designers and homeowners alike.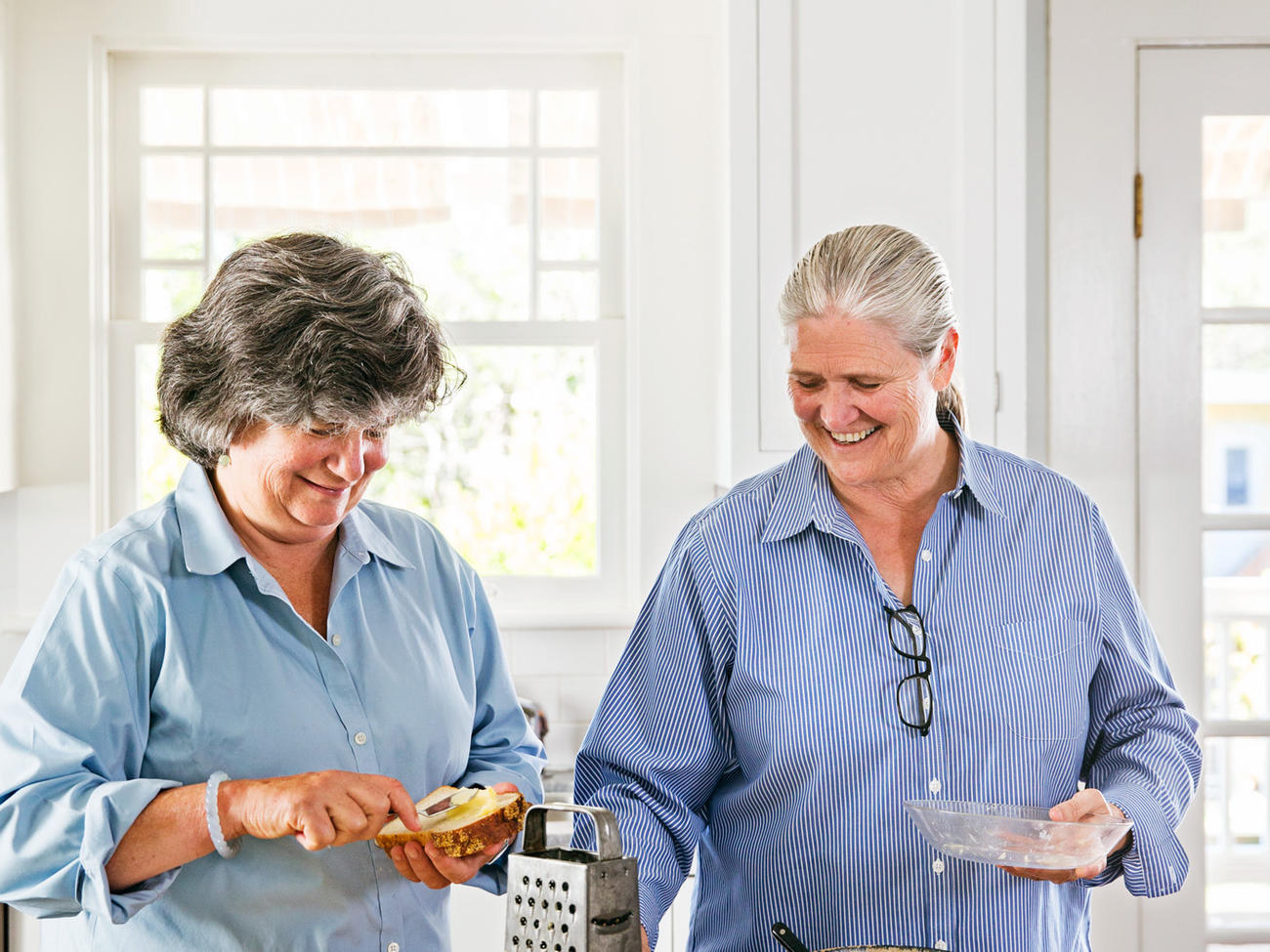 Cowgirl Creamery
Very Important Females: Sue Conley and Peggy Smith
A former chef and a restaurant industry veteran formed what has become one of the most savored food brands in the West. Cowgirl Creamery's fresh cheeses, including the infamous Mt. Tam, are found in food shops from indie gourmet retailers to Whole Foods, highly sought after by restaurant buyers, and regularly reign as the crown jewel of any party spread. Conley and Smith aren't just in it for themselves, either. Courtesy of their Tomales Bay Foods retail operation, they continue to support the artisan cheesemaking community in California and beyond.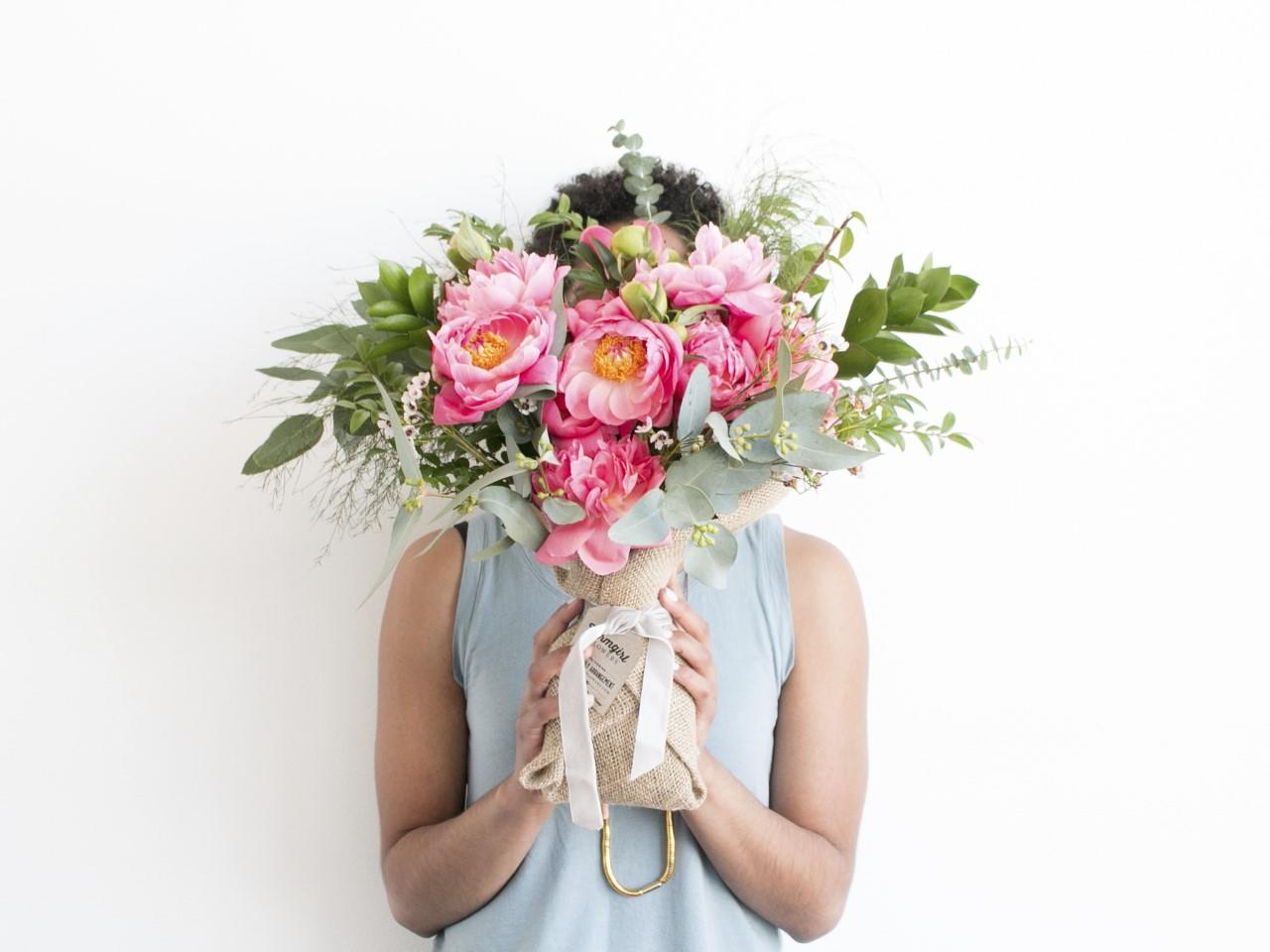 Farmgirl Flowers
Very Important Female: Christina Stembel
When the flower delivery service came on the scene in 2012, it ushered in a new era of high-quality fresh bouquets that wouldn't cost an arm and a leg. Now Farmgirl Flowers' stunning burlap-wrapped bouquets, all made of ethically sourced blooms, are practically synonymous with occasion florals.
Neve & Hawk
Very Important Female: Kris Galmarini
Named for their two oldest children, Kris and husband Bob's line of sustainably made casual wear for the whole family exudes a modern California cool. Sweatshirts, draped dresses, wide-legged jumpsuits, and screen-printed tees come in earthy hues and super-soft cotton and they're all items you equally want to wear for a day picnicking on a rugged beach or running errands around town. Sold out of their Neve & Hawk shop in Marin County, their clothes are joined by other makers' home goods and accessories with a similar style sensibility.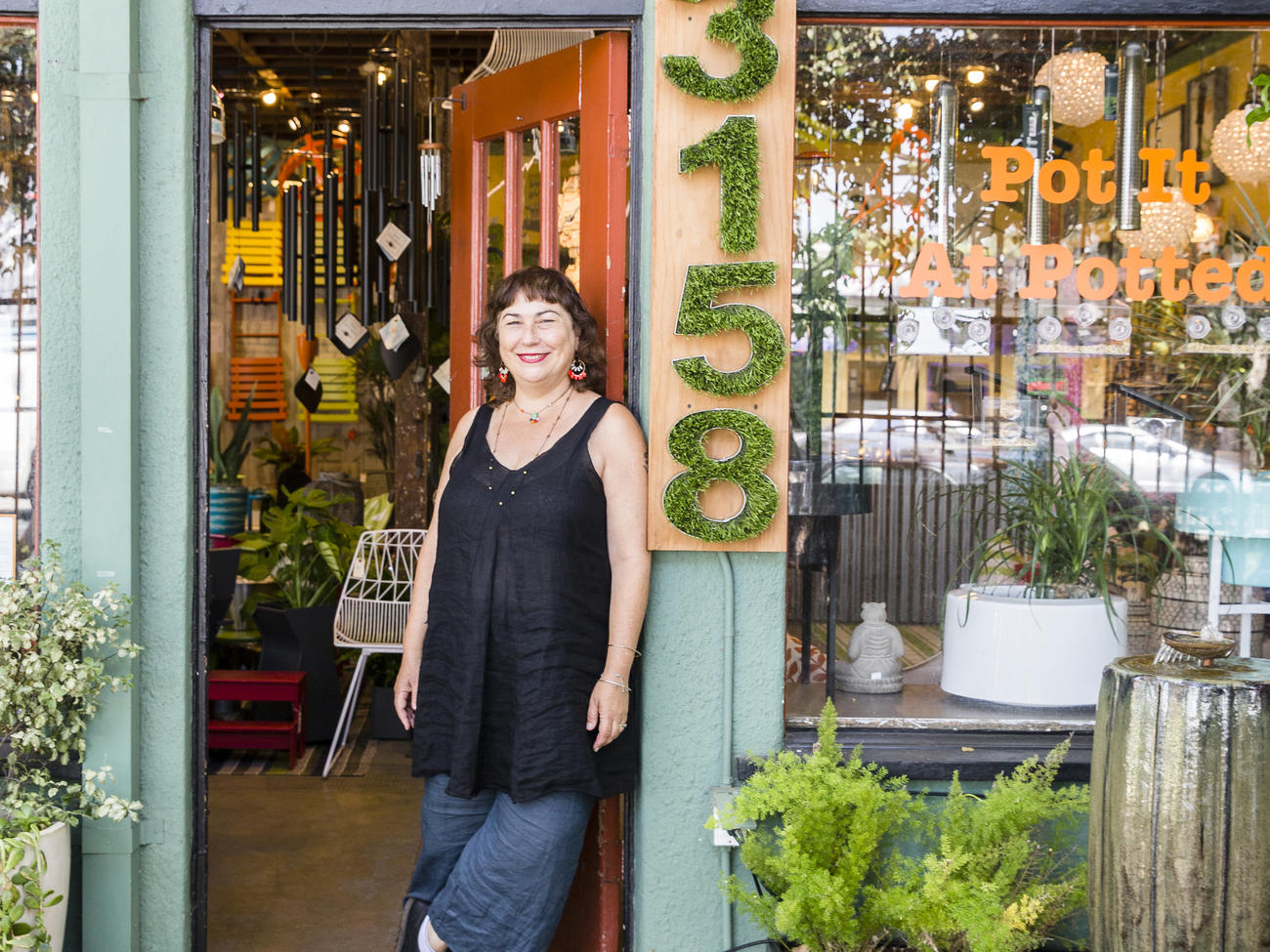 Potted
Very Important Females: Annette Gutierrez (pictured above) and Mary Gray
This L.A.-based "outdoor living boutique" is a treasure trove of cool plant pots, outdoor furniture, garden decor, and more. Beyond retail, Potted offers design services to beautify outdoor spaces as well as free workshops on topic such as planting succulents or designing container gardens. In other words, it's like Disneyland for garden enthusiasts.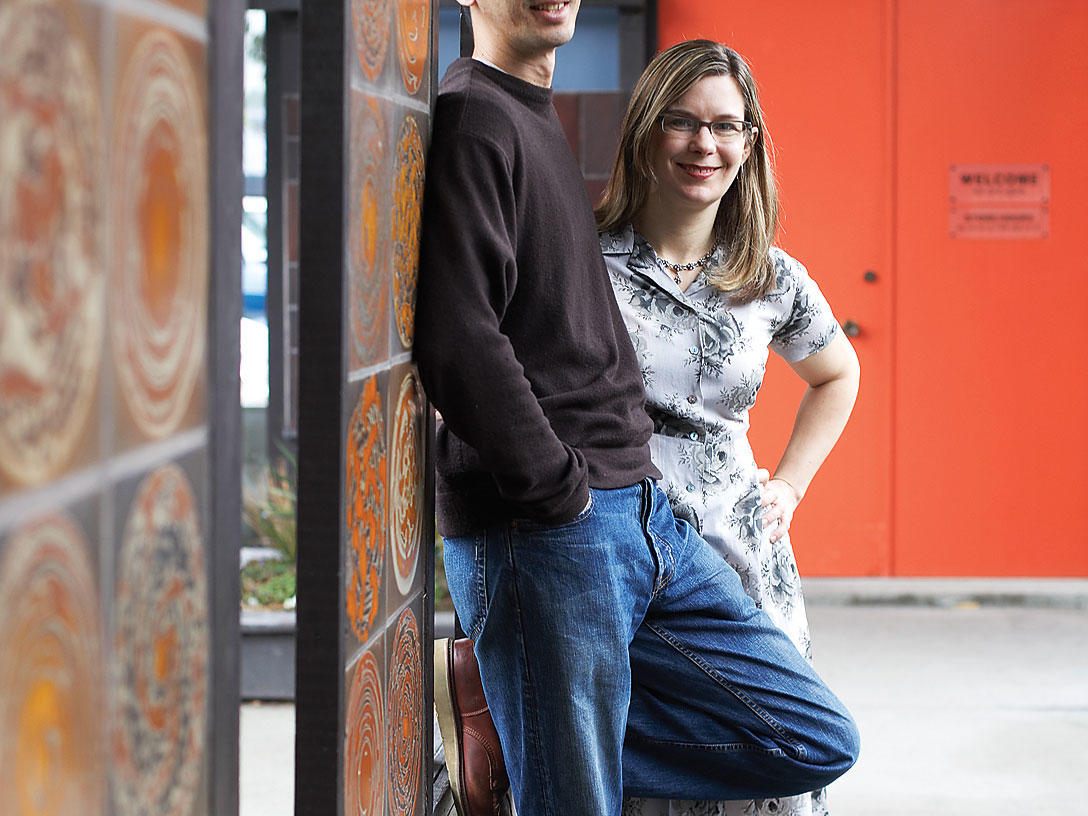 Heath Ceramics
Very Important Females: Edith Heath (1911-2005), founder; Catherine Bailey, current co-owner
The Sausalito, CA-based design powerhouse—led by Bailey and husband Robin Petravic (both pictured above)—turns out stunning tile and minimalist dishware that have become emblematic of modern style. Heath is, simply put, iconic.
Oh Happy Day
Very Important Female: Jordan Ferney
The brainchild of Ferney, this DIY decor and party goods brand was made for the age of Instagram. With projects for all occasions—from a giant roller skate pinata to an ombré heart-shaped balloon installation to a giant hanging kite centerpiece—Oh Happy Day consistently serves up whimsical projects for the craft-inclined. And for those of us who prefer to outsource the decor for our next birthday bash or holiday gathering, their online shop can fulfill your needs.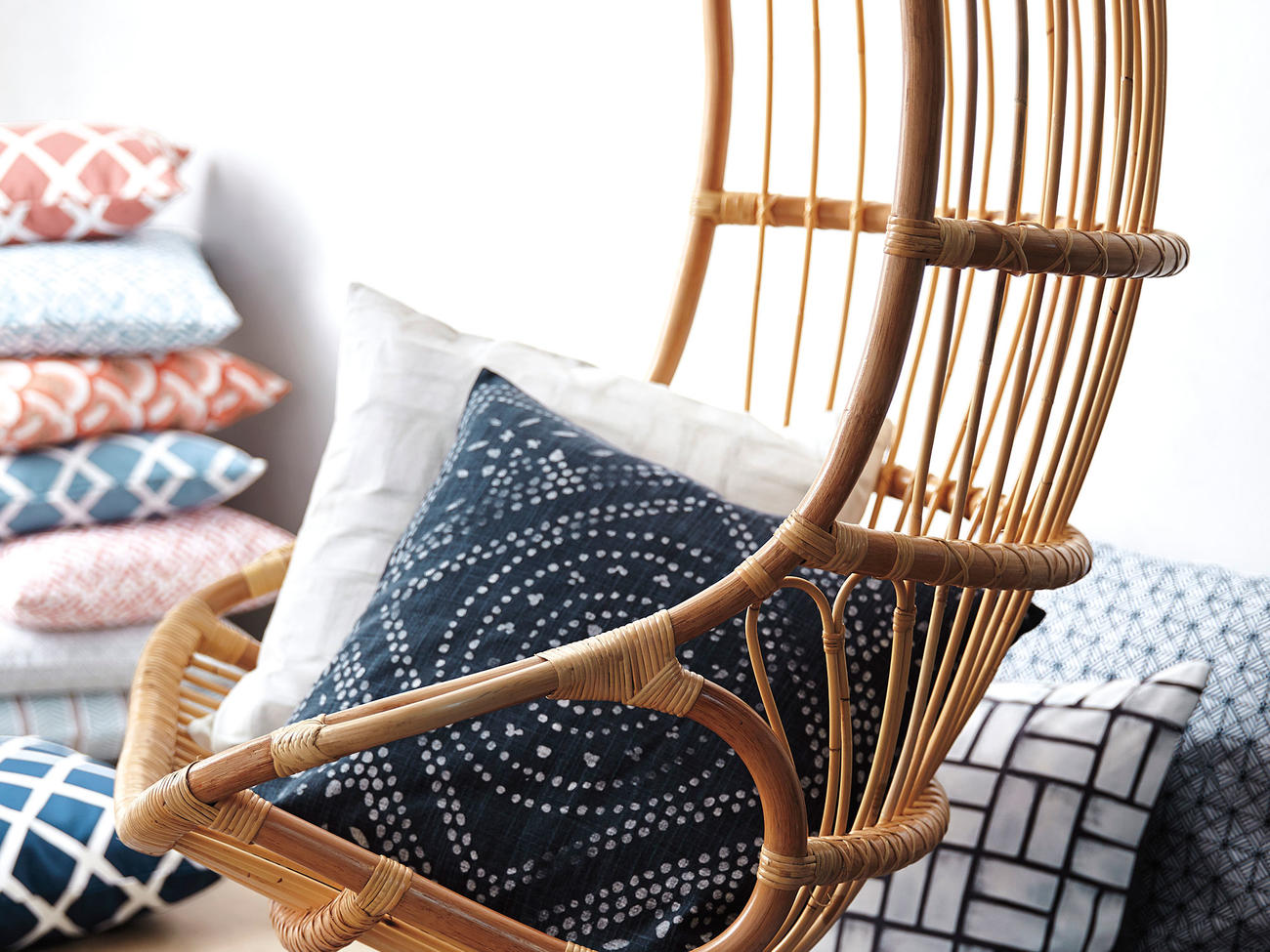 Courtesy of Serena & Lily
Serena & Lily
Very Important Female: Lily Kanter
Kanter's furniture and decor brand marries traditional style with an easy, breezy California charm. The result? Items you covet for every nook and cranny of the home, from dining to bedroom to backyard. P.S. Serena & Lily's pillows are to die for.
Moon Juice
Very Important Female: Amanda Chantal Bacon
A chef and sustainable living advocate, Bacon turned her skills to a line of adaptogen-based nutritional and beauty supplements that fuel a nourishing lifestyle. Using herbs and mushrooms to create blends to mix into water, coffee, or your milk of choice, Moon Juice's products promise to boost everything from brain function to skin health, alleviating the mental and physical effects of stress.
Floret Flowers
Very Important Female: Erin Benzakein
Benzakein runs the prolific Floret Flowers farm, along with her family, in Washington's Skagit Valley. But her reach has extended beyond its two acres (and design studio) with her book, Floret Farm's Cut Flower Garden: Grow, Harvest & Arrange Stunning Seasonal Blooms, which provides the average gardener with tips and tricks to cultivate a cut-flower garden of one's own. Floret is happy to spread the love, too: they've developed a line of seeds to help aspiring gardeners get growing; they offer wildly popular on-farm workshops; and they're parlayed those workshops into online video-based courses so that flower lovers regardless of their location can learn Floret's techniques.
Jenni Kayne
Very Important Female: Jenni Kayne
Easy California style is a genre unto itself, yet not every designer gets it pitch-perfect. One of the chosen few who does: Jenni Kayne, whose women's fashion and home goods brand epitomizes that clean and minimalist, yet warm and on-trend West Coast aesthetic. From the perfect cashmere turtleneck to rattan baskets, Kayne's collection has your wardrobe and indoor-outdoor living spaces covered. Her blog Rip & Tan also offers great lifestyle inspo, from how to make a DIY non-toxic home cleaner to inspired recipes.
Petit Collage
Very Important Female: Lorena Siminovich
Siminovich designs sustainable toys and kids' gear that you can feel good about and boast an aesthetic beloved by both kids and adults. From inventive floor puzzles to to coloring books, lunch boxes to wall decals, Petit Collage products imbue a cheerful yet polished signature look, making them welcome additions to your kiddo's playroom.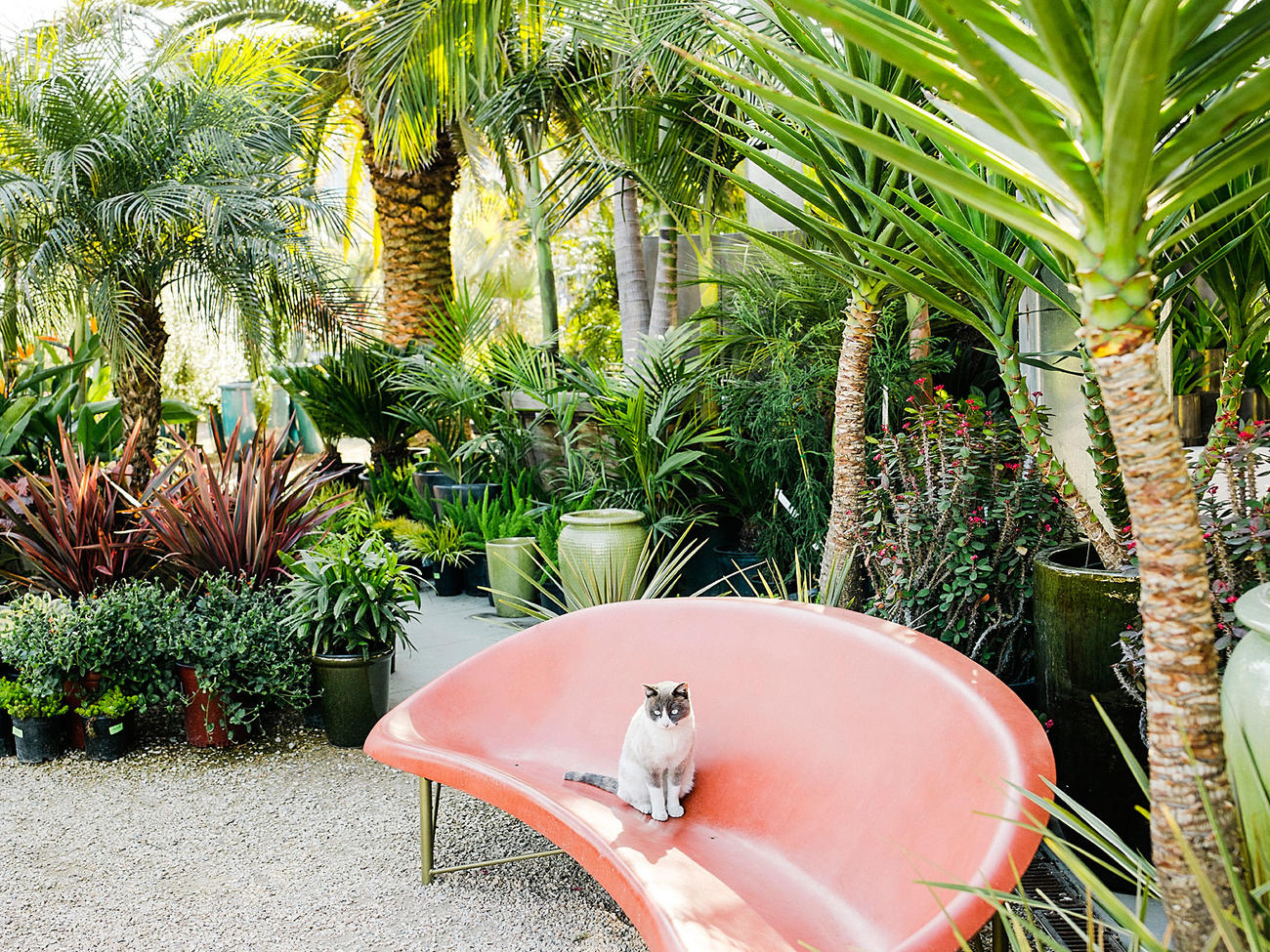 Galanter & Jones
Very Important Female: Miranda Jones
We might have tried to make chilly nights work with heating lamps and throws, but it wasn't until Galanter & Jones' sleek heated furniture came along that we knew how truly cozy life outside could be. Heated outdoor furniture. What a concept! The sister-brother duo of Miranda and Aaron Jones really get us.
Smitten Ice Cream
Very Important Female: Robyn Sue Fisher
This confection company took ice cream to new levels with their quick churned-to-order concept. Founder Fisher and a retired aerospace engineer designed a machine that freezes ice cream in less than two minutes and churns it to perfection. Starting out as a tiny pop-up operation (Fisher wheeled the first version of the contraption around in a wagon), Smitten has expanded to a number of brick-and-mortar locations around the San Francisco Bay Area and SoCal, offering up a small yet mighty selection of classic flavors as well as seasonal ones. It's pretty mesmerizing watching your ice cream made to order, but even better eaten out of a house-made waffle bowl.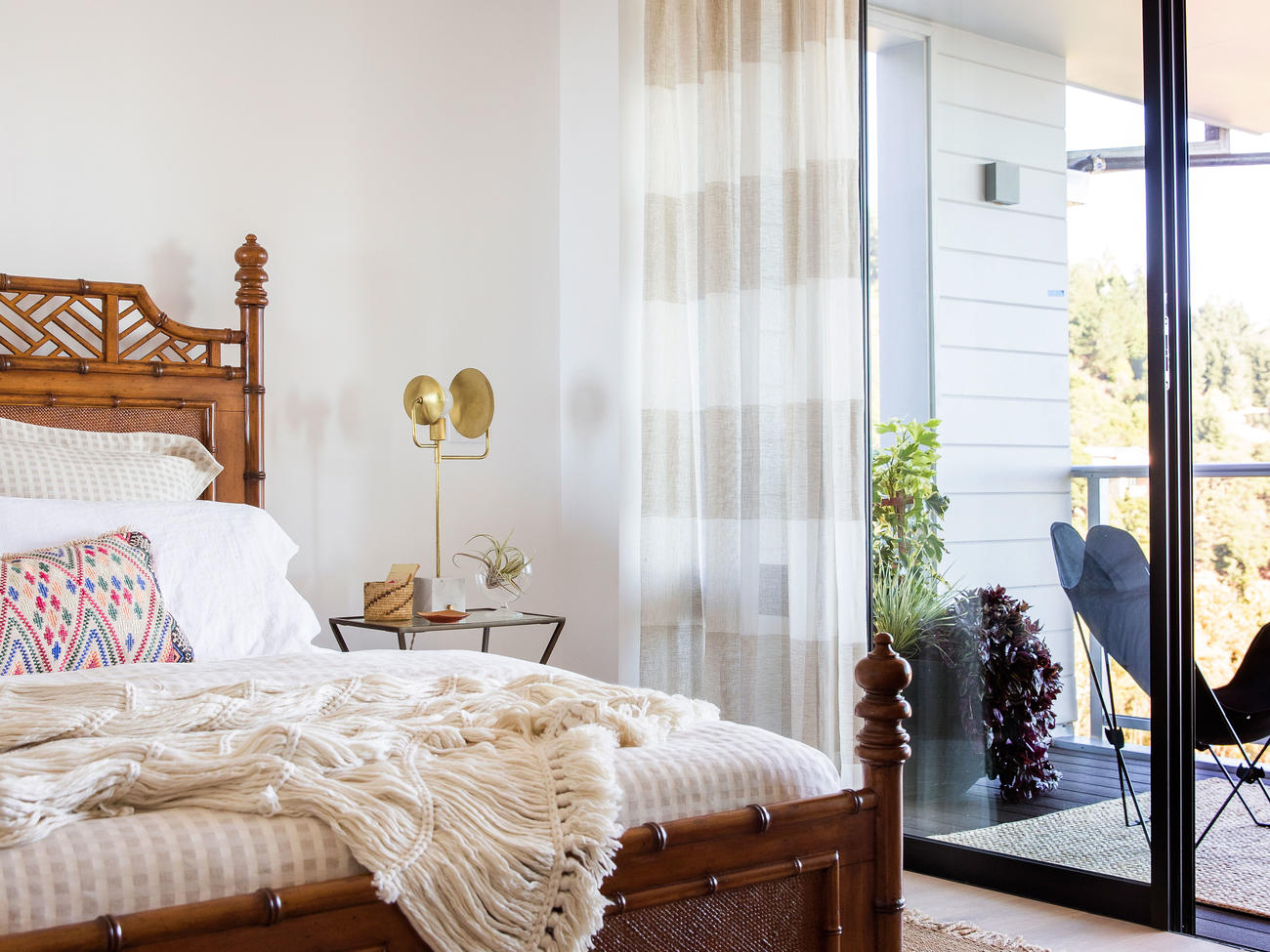 Coyuchi
Very Important Female: Eileen Mockus
Awash in a sea of minimalist organic cotton bedding, towels, and table linens—it's our home decor version of heaven. Coyuchi's natural aesthetic and commitment to the utmost environmentally friendly and humane manufacturing make it the real deal.
Sophie James Winery
Very Important Female: Sophie Gray
Sophie James Winery is a cult-favorite Sonoma wine label that we can't get enough of. Husband-and-wife team Sophie and James Gray farms five acres of organic, high-elevation Pinot Noir at their mountaintop home.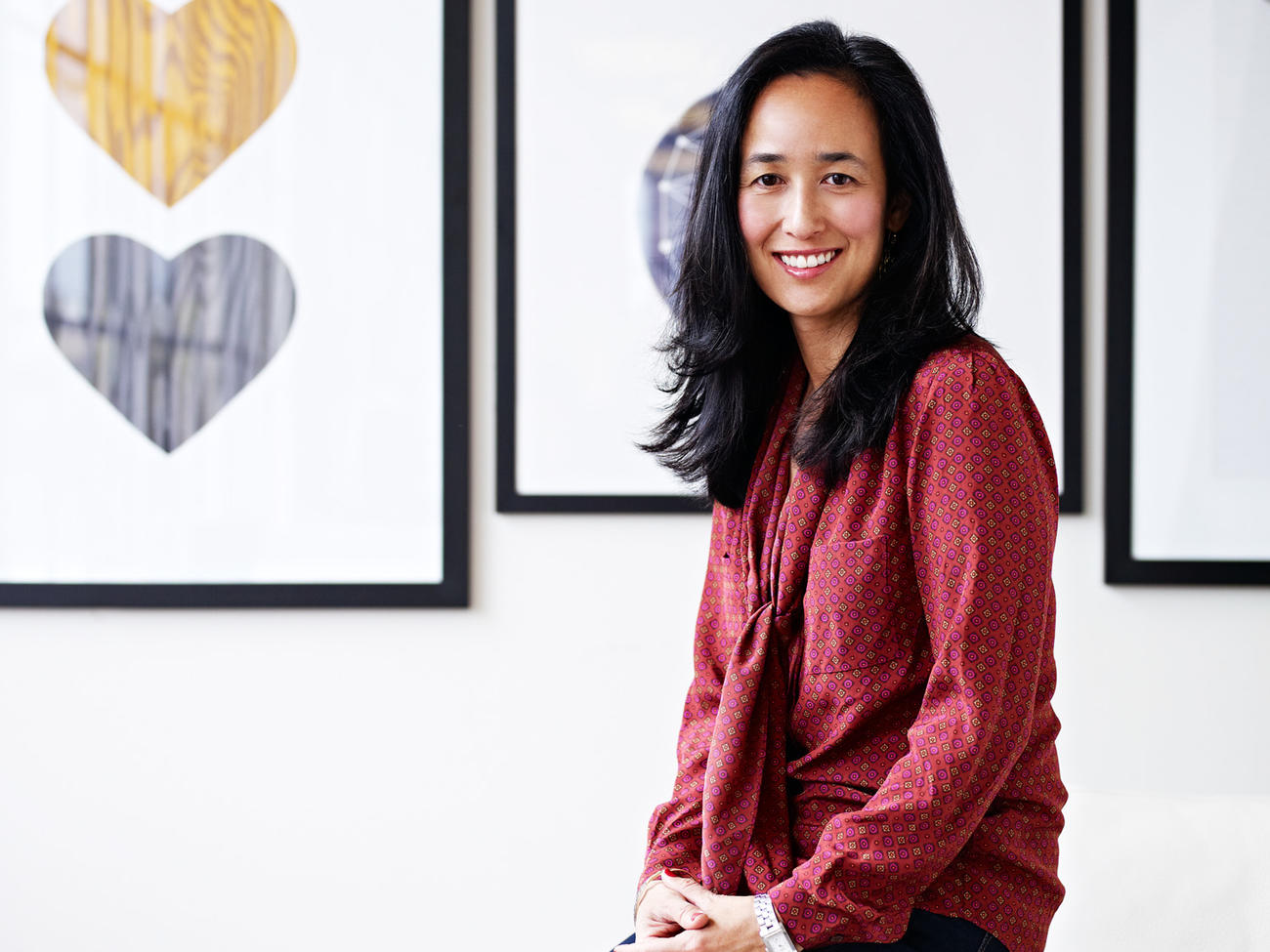 Minted
Very Important Female: Mariam Naficy
An online marketplace for paper goods, Minted is the go-to for art prints, stationery, custom invitations, and the like. But what sets it apart is that everything for sale, from birth announcements to journals, is designed by an independent artist.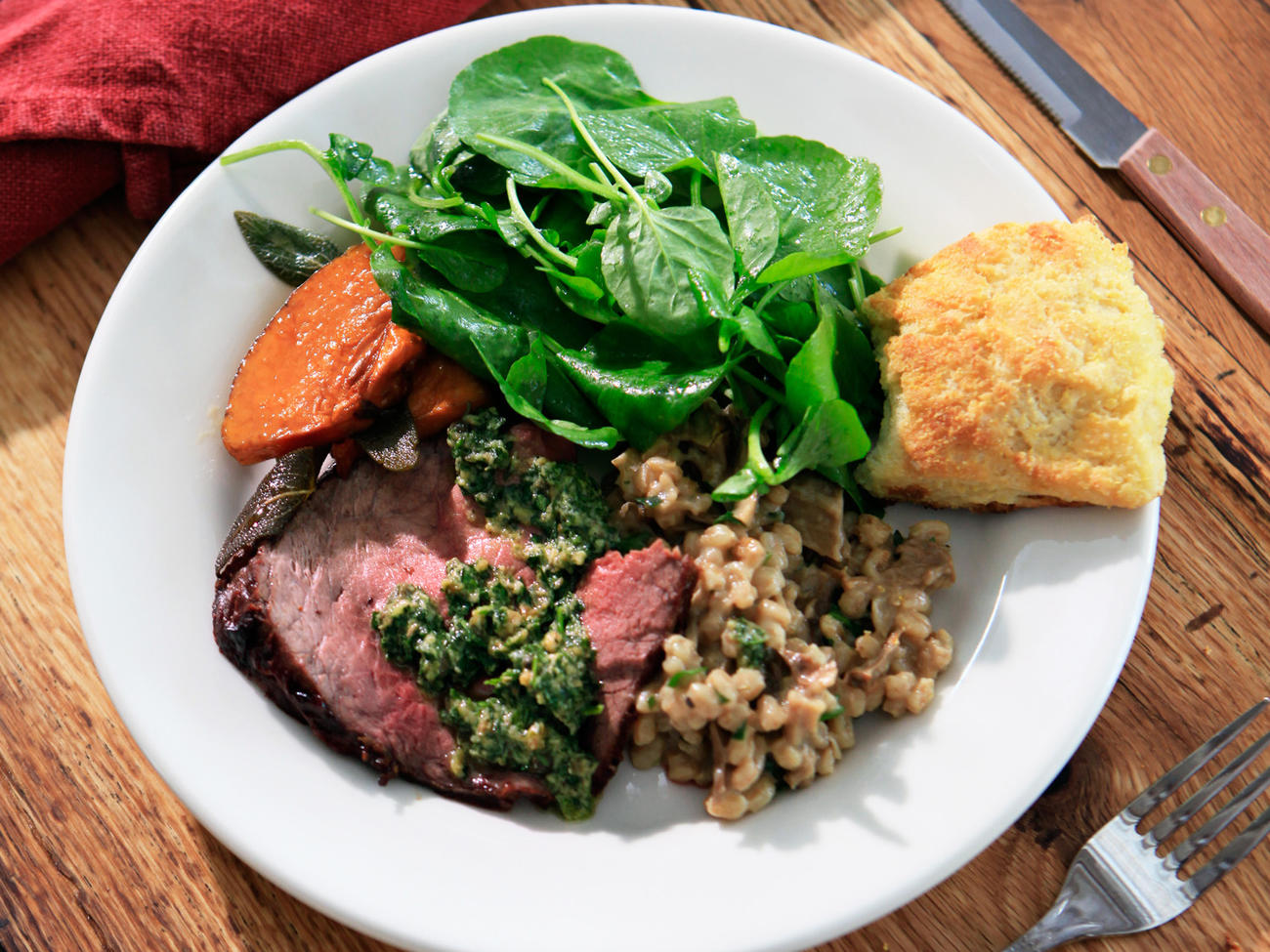 Belcampo Meat Co.
Very Important Female: Anya Fernald
A game-changer in the meat industry, Belcampo compassionately raises top-quality organic, grass-fed meat on their California ranch—but they haven't stopped there. The company built its own supply chain, from its very own processing facility to sustainable butcher shops, online retail to farm-to-table restaurants. The result is full transparency to the consumer, as well as an insanely delicious product.
ace&jig
Very Important Females: Cary Vaughn and Jenna Wilson
When ace&jig owners Cary Vaughn and Jenna Wilson met in the fashion industry, they bonded over their shared love of antique textiles. A couple years later, the women launched their collection of yarn-dyed, woven-fabric clothing. ace&jig sources their materials from India where they work with textile specialists who weave on ancient wooden hand looms.
Courtesy of Hipcamp / Caroline McGrady
Hipcamp
Very Important Female: Alyssa Ravasio
For anyone who's ever attempted to book a campsite at a state or national park, you know the challenges: limited availability, sites that book up six months in advance, limited information about the merits or disadvantages of each campsite. Enter Hipcamp, which provides bookings for camping at public parks and on private land across the U.S. From traditional campground terrain to more unique sites like trailers and tiny cabins, camping opportunities have grown exponentially with this easy-to-use, reliable platform.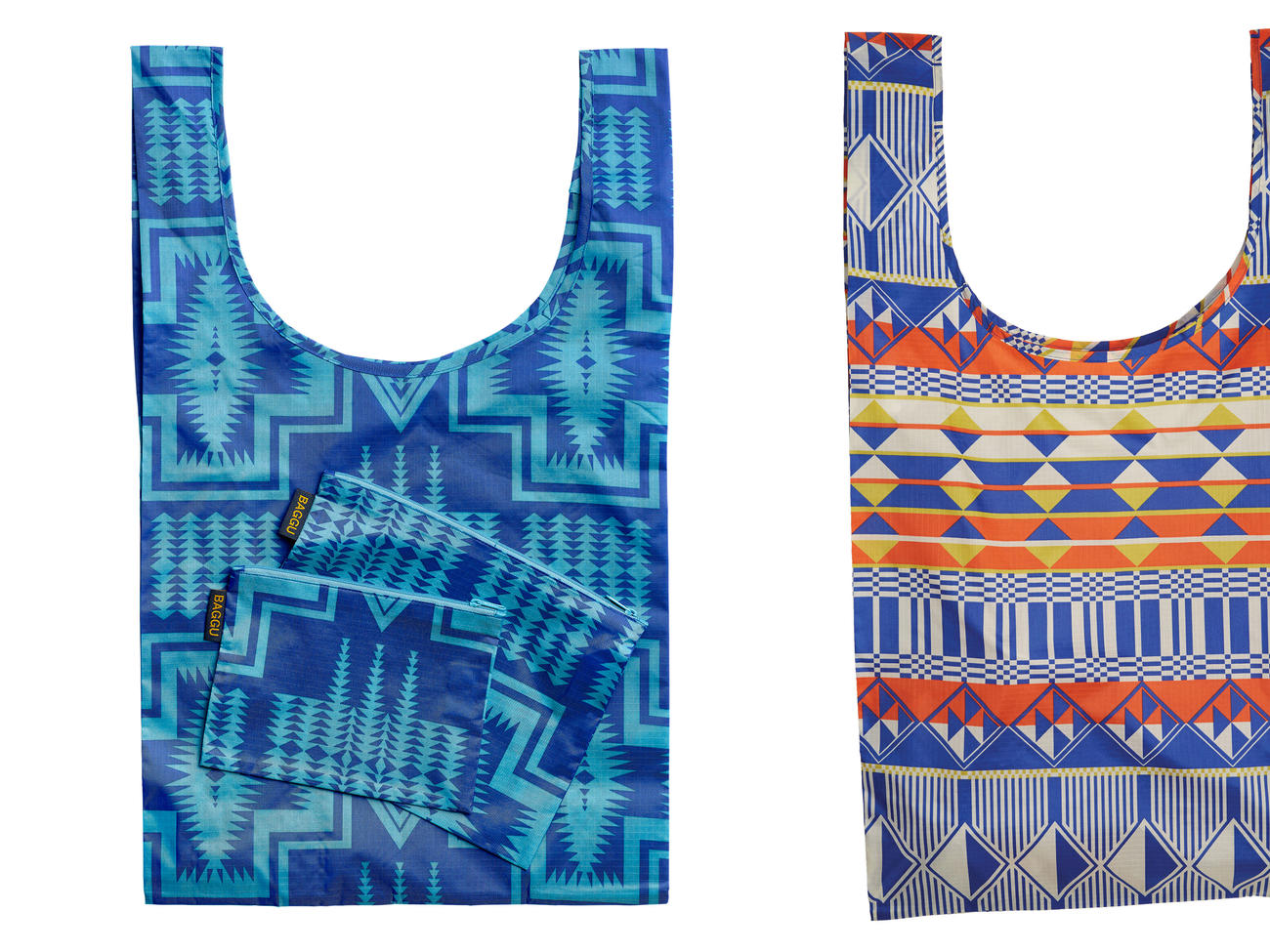 Baggu
Very Important Female: Emily Sugihara
The bag company that makes it all, Baggu shines with playful prints and smart designs that capture the way we live today. Nylon totes just made for the farmers' market, circle bags that perfectly fit all the essentials, commuter backpacks that skew stylish instead of corporate—we'll have one of everything.
Coolhaus
Very Important Females: Natasha Case and Freya Estreller
L.A.-based Coolhaus Ice Cream has been one of our go-to hot-weather indulgences since its origins as a single food truck. Turning out innovative ice cream sandwiches and pints, their treats are of the highest quality (think local, organic ingredients, fair-trade chocolate, hormone-free dairy, and cage-free eggs). And you can count on Coolhaus to come up with a twist on ice cream flavors you'd never have expected, like Buttered French Toast or Milkshake & Fries (trust us, they work). Now, after expanding to a fleet of 10 trucks, three retail scoop shops, and national grocery store distribution, Coolhaus is bringing its creative flavors to the masses—and our world is sweeter as a result.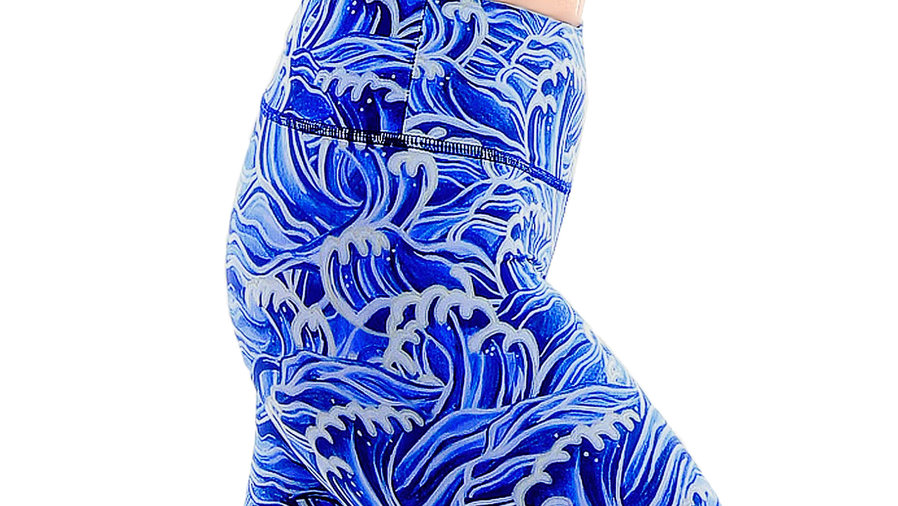 Okiino
Very Important Females: Robyn Tosick and Angeline Kung
When athleisure took off, Okiino was ready to ride the wave with high-style, high-performance leggings made for yoga and surfing. Designed to take you "from sea to street to studio," these are active pants you want to live in. The brand pays it forward, too, donating a portion of its profits to nonprofits that benefit ocean preservation, skin cancer awareness, and community building through surfing and yoga.
Courtesy of Habita Wallpaper
Habita Wallpaper
Very Important Female: Emily Wong
We love Wong's artfully designed wallpaper prints inspired by mid-century mod and Mesoamerican styles, carefully rendered on earth-friendly clay-based paper. Movement and pattern play center stage, from patterns imitating nature to geo motifs, and the color palettes are decidedly modern. What's more, Habita donates a portion of its proceeds to a nonprofit providing affordable and attractive homes to seniors, veterans, individuals with disabilities, and families—supporting the universal quest to live in a beautiful space.
Shelter Co.
Very Important Female: Kelsey Sheofsky
Events can get an instant glamping vibe thanks to Shelter Co., run by Sheofsky and husband Mike. Their luxury canvas tents are available to rent, along with outdoor furniture and accessories, to give everything from weddings to festivals to company gatherings an outdoorsy boho feel—and we're here for it.
As Kneaded Bakery
Very Important Female: Iliana Berkowitz
As Kneaded Bakery is a woman-founded artisan bread bakery whose sourdough loves, French baguettes, challah, and noshes nourish communities across the Bay Area. Owner Iliana Berkowitz sells her bread at farmers' markets, independent grocers, restaurants, and now, a brick-and-mortar store in San Leandro, CA.
Whoopi & Maya
Very Important Females: Whoopi Goldberg and Maya Elisabeth
Whoopi & Maya makes CBD products for women, designed to provide relief from menstrual cramps. The line, only available in California and Colorado, includes a tincture, a bath soak, a balm, and sipping chocolate.
Belong Wine Co.
Very Important Female: Allison van Zyl
Belong Wine Co. owners Allison and her husband Bertus van Zyl first met during aNapa harvest. Seven years later, the couple made their mutual dream of owning a wine label come true when they launched one named after their wedding song by The Lumineers. In February 2019, Belong released their first vintage of El Dorado County 100% Mourvedre.
Mikoh
Very Important Females: Oleema Miller and Kalani Miller
Mikoh, a swimwear line for the confident, modern woman, is the collaboration of sisters Oleema and Kalani Miller. The pair grew up on the beaches of Southern California in a family of surfers and designers. Oleema is a former professional surfer and the brand's Creative Director, while Kalani is the business brains of the operation.

Fite
Very Important Female: Holly Peterson
Fite Founder and CEO Holly Peterson wanted to create a collection of timeless essentials to anchor every woman's wardrobe, so she started her San Franciso-based clothing company. Fite, short for "fitted tee," makes washable cashmere shirts that transition perfectly from the beach to the boardroom. The shirts, which come in a variety of cuts and colors, feel great againt the skin and offer the coverage and tailored fit that is so hard to find these days.