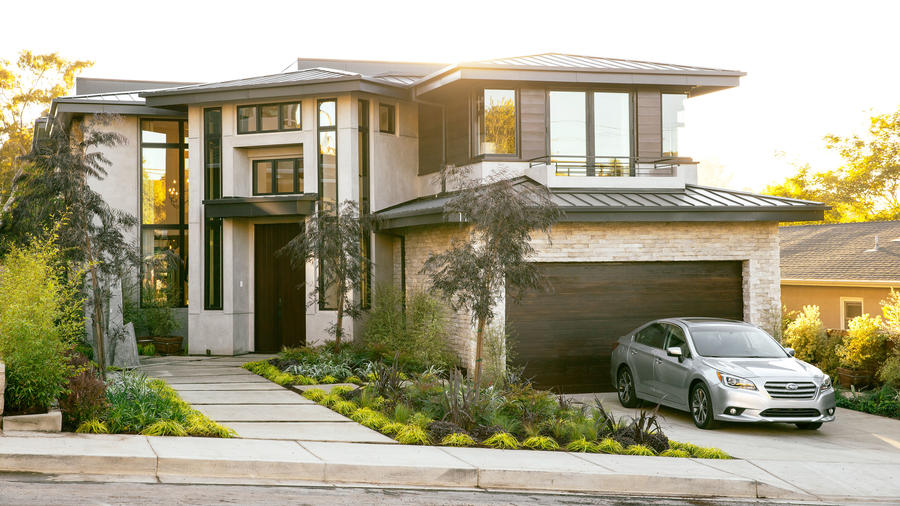 Our 2014 idea house in Manhattan Beach is now closed for tours
The House
Our 2014 Idea House in Manhattan Beach, the first in Los Angeles, is a 4,500-square-foot, 4-bedroom/4.5-bathroom home located just five miles from LAX airport and just one-and-a-half miles from the beach. The coastal modern style of the home is accented by a lush garden with pool.
The Tours
The home will be open for tours from 10 a.m. to 5 p.m. on Fridays, Saturdays, and Sundays beginning August 1, 2014 and ending on September 7, 2014. Tickets will be sold online starting in July and on-site during tour hours.
The City: Los Angeles
With a population over 4 million and more than 88 unique, vibrant mini-cities and communities, Los Angeles is a diverse destination that attracts all kinds of people and is one of the top tourist destinations in the world. L.A. is known as the entertainment capital of the world and is also home to an emerging tech field that has some calling L.A. "Silicon Beach."
The Community: Manhattan Beach
Manhattan Beach is the ultimate Southern California beach town and one of L.A.'s favorite oceanfront destinations. The upscale community has some of the most expensive real estate in California and is home to numerous professional athletes and celebrities. The thriving coastal city has luxe boutiques, fine dining, and a vibrant beach scene–it is even known as the beach volleyball capital of the U.S. The city is also home to the iconic Manhattan Beach Pier, which sits near 2.1 miles of beach front and 40 acres of recreational beach area. Although the community is commuting distance from Hollywood and Downtown Los Angeles, it epitomizes West Coast, surfer-cool style.
The Team
Developer: G9 Development
Builder: Mike Davis Custom Homes
Architect: Tomaro Design Group
Interior Designers: DISC Interiors
Landscape Designer: Masterpeace Gardens
Construction Lender: First Choice Bank
Charity Partners: Manhattan Beach Rotary Club and National Alliance on Mental IllnessSponsors
Sunbrella
Eldorado Stone
Torani
Smith+Noble
AZEK
Sunset Western Garden Collection
Orchard
Kohler
Southern California Gas Company
Cost Plus
Subaru
Behr
Keep Reading: