Designer feed: chalkboard walls, fabric envy, and crows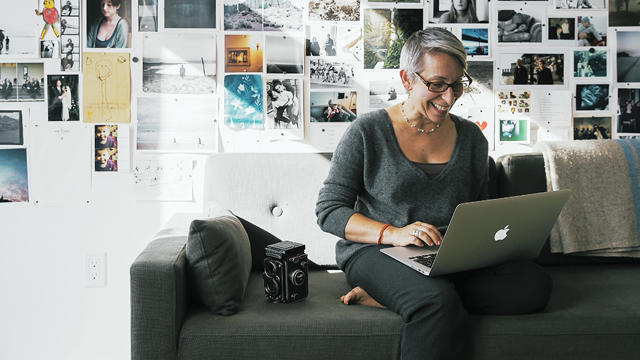 The word of the week is drama. You'll see it in dark walls, dark kitchens, a murder of crows (on wallpaper, but still…MURDER). It feels about right for fall, doesn't it? Let me know if you've spotted other Western tastemakers doing fall right. You might see them here next week.
1. Every can of chalkboard paint should come with a lookbook of easy scenes to draw. I'd choose the playful mountains as drawn by Niche Interiors every time. (Me? Copycat? Maybe.)
2. And now in The Kitchen of My Dreams, let's talk about concrete, copper pans, and open fire. And how fantastic everything Ken Fulk touches is.
3. De Gournay wallcoverings will always win in my book. As will designs with a little bit of a dark bent, like the crows in this one installed in one of Chloe Warner's projects.
4. New fabric line alert! Caitlin Moran says she can't wait to use this new line from Virginia Kraft–and I can't wait to see the results.
5. Neutrals don't have to be boring. Soledad Alzaga proves it with this gorgeous materials lineup. I'm thinking master bedroom with a beautifully-tiled coffee and wine bar built in. Where do you think these goods should go?
Keep Reading: