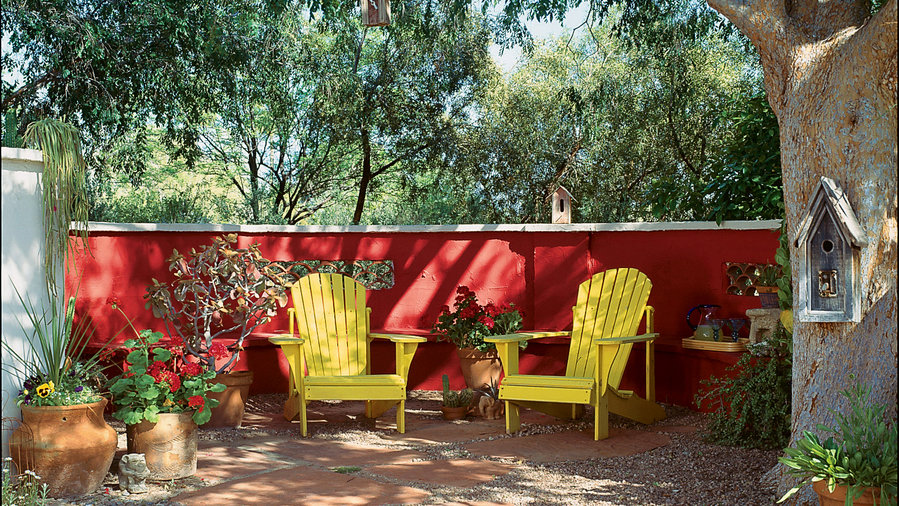 An intimate patio acquires vivid hues
Melodie Lewis loves color. When she renovated her Paradise Valley, Arizona, garden with the help of landscape architect Christy Ten Eyck (602/468-0505), vivid hues were an integral part of the design, particularly for an intimate patio near the home's entry.
To form the patio, Ten Eyck had a bench built along the inside of an existing curved wall and paved the area with random-cut flagstone and gravel. Melodie painted the wall and bench with different shades of red paint (in several layers) to match her favorite geraniums. Two Adirondack chairs, covered with Frazee Paint's Golden Ray (www.frazeepaint.com for store locations), add a sunny accent to the patio, which Melodie has accented with vintage birdhouses as well as potted annuals and succulents. A mature Chinese elm provides shade.
Melodie has dubbed the space el patio rojo, or the red patio. It has become a favorite spot for her to share morning coffee with her husband, John. They are often joined by a resident roadrunner, who seems to like red too, says Melodie.
Keep Reading: