7 water-wise floral arranging hacks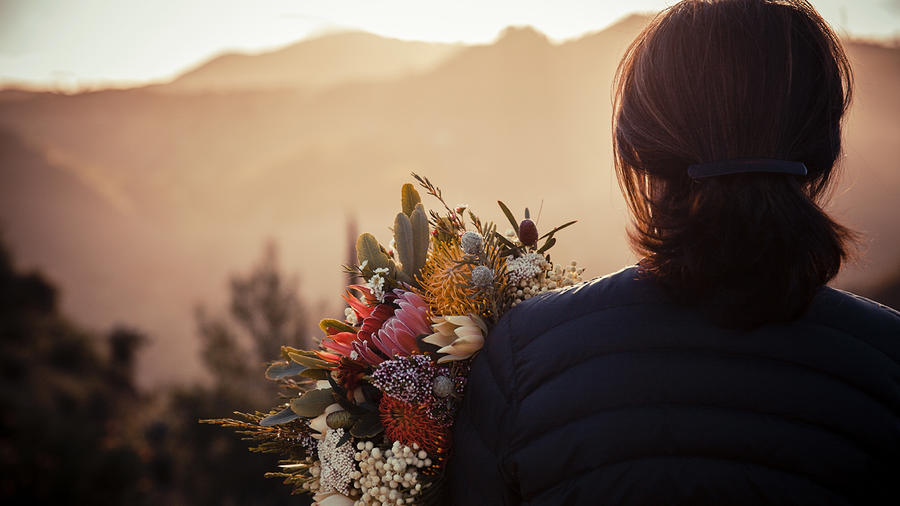 This guest post comes to us from Nora Jean Petersen, florist on BloomNation and Owner of Nora Floral Studio in LA.  With oppressive dro...
This guest post comes to us from Nora Jean Petersen, florist on BloomNation and Owner of Nora Floral Studio in LA. 
With oppressive drought in much of the West, we are all looking to save water and conserve every drop. Being a floral designer is a specific challenge since flowers need water from the farm to the finished arrangement. I have always considered my environmental impact of my work. I try to only buy locally grown flowers, compost all my floral waste, and now more than ever, I'm as water-wise as possible when creating floral arrangements.
Here are seven water saving methods that I use when creating my own arrangements:1. Ace the setup
Taking steps when preparing your arrangement will keep your flowers fresher and increase the time between water changes. First, cut stems at an angle, and place into a clean vase filled with a flower preservative and water solution. Next, make sure there are no leaves below the water line. Now, instead of changing the water every day you can change the water every three days. When you do change the water, be sure to add more floral preservative and recut the stems by grabbing the arrangement at the base of the flowers and cutting off about a quarter inch with floral snips.
2. Go opaque
You may be tempted to change the water more when using a glass vase because you can see it getting a little cloudy. Consider an opaque ceramic vase to hide the water that is still good at keeping the flowers fresh, even if it is crystal clear.3. Get out the spritzer
Lightly misting the blooms with cool water a few times a day will help to keep the flowers fresh-looking between water changes.4. Use a bucket
Rose stems should be cut under running water; this pushes out any air pockets that may have formed in the stems. Instead of running the tap, place a bucket in the sink to catch the water and repurpose it.  Other flowers don't require running water when you cut the stems. Just place them in a bucket of room temperature water as soon as they are snipped.5. Boil for hot water 
Placing freshly-cut dahlias in hot water conditions the stems to last from four to six days. Instead of  of running under hot water from your sink and having to wait for that water to heat up, boil enough water to cover the bottom of the stems in a vase, pour that water into the vase and insert your freshly cut dahlia stems and wait for the water to cool before inserting them into your arrangement.
6. Choose water-wise flowersConsider the species of flowers and how water intensive they are to grow when making your flower choices. The good news is that California flower farms are recycling most of their water. Zinnias, protea, pelargonium, kangaroo paw, and lavender are all drought tolerant flowers that look amazing in an arrangement and are also long lasting.
7. Opt for succulents
A planted succulent arrangement is a popular alternative to flower arrangements. Succulents come in an array of gorgeous pastel colors, and many have a flower-like radial symmetry. In my succulent arrangements, I choose a few succulents that act as the flowers and other smaller succulents, like trailing sedum, to act as filler.  Place the stems loosely in a small container to get the arrangement you want, then add cactus mix. Water your succulent arrangement every two weeks.
What's BloomNation?
The arrangements on BloomNation are of florists' original and one-of-a-kind designs.
Consumers receive a BloomSnap, which is a photo of the completed order before anything's hand delivered to ensure that "what you see is what you'll get."
Consumers can call the florist directly with any questions or changes (i.e. changing the delivery date if something comes up).
BloomNation offers same day hand delivery .
Arrangements are already cut and uniquely designed upon arrival.
Keep Reading: