Ultimate Culinary Road Trip: San Diego to San Luis Obispo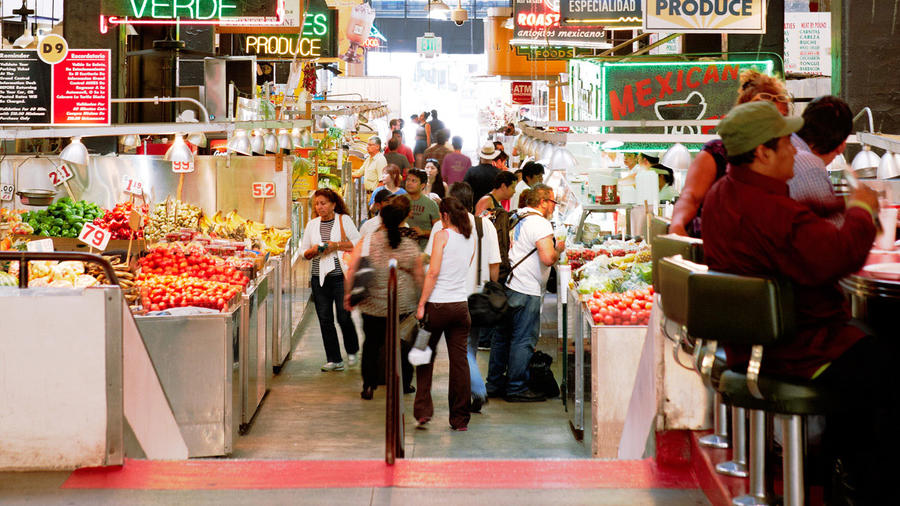 Some of our favorite places to stay, sip, eat and shop along the way to Sunset SAVOR the Central Coast, September 24-27, 2015
Juniper & Ivy's beautifully renovated warehouse near San Diego's Little Italy is the perfect setting for Top Chef All-Stars winner Richard Blais' "refined American food with a Left Coast edge." Stone Brewing Co. raised San Diego into the top rank of beer cities and serves creative gastropub fare at bistros in Escondido and Liberty Station near San Diego Bay.
Across from Huntington Beach's legendary waves, hang with surfers and dig into charbroiled burgers on plush egg buns at TK Burgers. Nearly 100 years old, Grand Central Market is downtown Los Angeles' hippest food destination thanks to a new wave of gourmet purveyors, including DTLA Cheese.
In 1985, chefs Mary Sue Milliken and Susan Feniger set off on a driving quest to learn about Mexico's cooking traditions. It worked: The dining at their vibrant Border Grill restaurants in downtown L.A. and Santa Monica is both refined and unmistakably authentic. Nearby in Santa Monica at Fig Restaurant, Yousef Ghalaini works wonders with California's seasonal bounty in his Mediterranean-inspired cuisine.
Up coast in Santa Barbara, James Siao sources from Central Coast farms, ranches, and fishermen to create modern takes on American classics at Finch & Fork, where the signature cocktails are as tasty as the food. For libations of a different kind, sample varietals from boutique Central Coast wineries at Santa Barbara County's Los Olivos Tasting Room. The Central Coast is also Santa Maria-style barbecue country, and nothing beats a ribeye cooked over red oak at Nipomo's landmark Jocko's Steakhouse located just off the California Highway 1 Discovery Route.
Keep Reading: