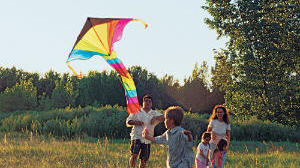 Rejuvenate, relax ― just have fun ― in Denver's Cherry Creek neighborhood
Denverites desperate for some New Year's R&R don't have to go far for self-indulgence and pampering. When the city's dry winter months take their toll on the body, head over to the classy Cherry Creek neighborhood, where you can base a day's outing around its namesake trail.
Cherry Creek Trail.
WHAT: Ideal for a brisk morning walk, in-line skating, or biking, the easy 17-mile paved pathway winds east toward Cherry Creek Reservoir and west toward downtown. When: Open daily. How much: Free. WHERE: Park at the Cherry Creek Mall (3000 E. First Ave.) and join the trail on the south side of the parking lot.
Yoga Energi.
WHAT: Increase your stamina and strength while enjoying a pre-lunchtime sweat and stretch-a-thon at this lively yoga studio (suitable for both first-timers and seasoned experts). WHEN: Open daily. HOW MUCH: $12 donation per class recommended. WHERE: 2727 E. Second Ave., Ste. 275; 303/316-8265.
Soleil Mediterranean Grill and Wine Bar.
WHAT: With its sienna-hued walls, copper-accented counter, streaming sunlight, and fashionable clientele, this two-tiered Mediterranean spot provides the perfect refuge in which to enjoy lamb skewers served with mint tzatziki or a plate of imported cheese with dried and fresh fruit and preserves. WHEN: Lunch and dinner Tue-Sun. HOW MUCH: $$. WHERE: 2817 E. Third Ave.; 303/316-9100.
Crépes 'n Crépes.
WHAT: Euro-trotters pining for all things Parisian checkout the daily newspapers while enjoying crêpes brimming with vegetables, fruits, meats, and cheeses. WHEN: Breakfast and lunch Tue-Sun, dinner Tue-Sat. HOW MUCH: $. WHERE: 2816 E. Third Ave.; 303/320-4184.
Emogène Patisserie et Café.
WHAT: Cherry Creek's luxe espresso bar features hardwoods, leather chairs and banquettes, snazzy tea and coffee drinks, an eclectic wine and Champagne list, and myriad baked items. WHEN: Open daily. WHERE: 2415 E. Second Ave.; 303/388-7900.
Bella Fiore Day Spa.
WHAT: The Tuscan-themed day spa is known for its luxurious pedicures and mind-altering stone-therapy massages. WHEN: Open daily; appointments required. WHERE: 324B Clayton St.; 303/355-3365.
Cherry Creek is 3 miles east of downtown Denver, at E. FirstAve. and University Blvd. For details visit www.cherrycreekchamber.orgor call 720/542-2715.
Keep Reading: