Day Trip: Cold Creek Canyon Preserve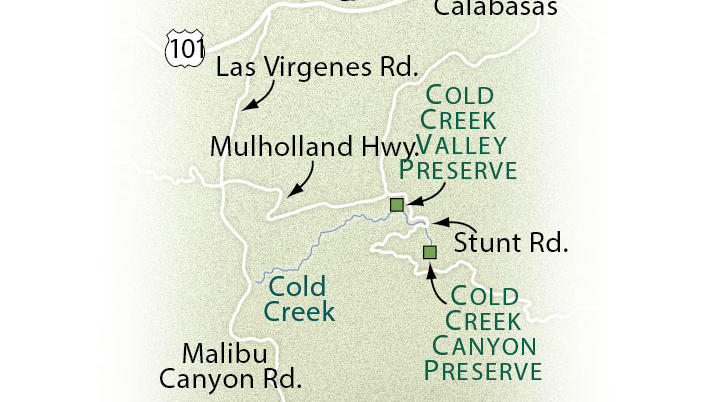 Take a guided hike through a lush preserve near Malibu
WHERE: Cold Creek Canyon Preserve and the Cold Creek Valley Preserve are between Calabasas and Malibu. For the canyon preserve, ask for directions when you call for reservations. For the valley preserve, parking and trail access are 1 mile from Mulholland Hwy. on Stunt Rd.
DISTANCE: Cold Creek Trail, 1 mile.
FYI: The canyon preserve is open by reservation only. The valley preserve is open to the public.
CONTACT: For canyon preserve reservations and information on docent-led hikes, contact the Mountains Restoration Trust (818/346-9675 or www.mountainstrust.org).
Keep Reading: