Print Options:
Iced Lavender Green Tea


Yields
Serves 4


Prep Time
10 mins

Cool Time
1 hr 15 mins

Total Time
1 hr 25 mins
Use fresh garden lavender, if you have it, for a lightly floral, super refreshing iced tea.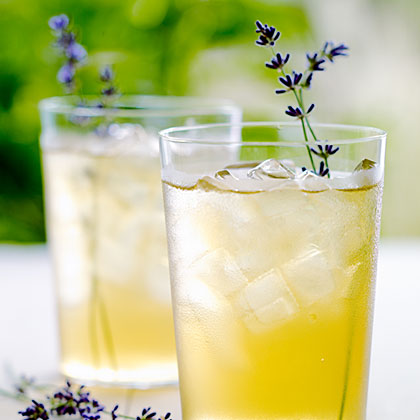 Photo: Thomas J. Story; Styling: Randy Mon
1 1/2 teaspoons fresh lavender blossoms or 3/4 tsp. dried lavender
Lavender sprigs (optional)
Step 1
1
Heat 1 qt. water in a medium saucepan until it just begins to simmer. Remove from heat and add tea and lavender.
Step 2
2
Steep for 5 minutes. Strain into a heatproof pitcher or bowl. Let cool.
Step 3
3
Pour into ice-filled glasses and garnish with lavender sprigs if you like.
Step 4
4
Note: Nutritional analysis is per cup.
Nutrition Facts
Servings 0