Print Options:
Foolproof Buttercream


Yields
Makes about 3 1/2 cups; enough to fill and frost two 9-inch cake layers

Notes: You can make this frosting up to 1 week ahead; cover airtight and chill. Before using, let buttercream come to room temperature, then beat briefly at medium speed to restore texture. In place of the vanilla in step 4, you can flavor buttercream with 2 to 3 tablespoons liqueur, 6 ounces bittersweet chocolate, melted, or up to 1/2 cup strained jam of any flavor. Soften the butter briefly in in a warm place in the kitchen or in a microwave oven until very soft but not melted.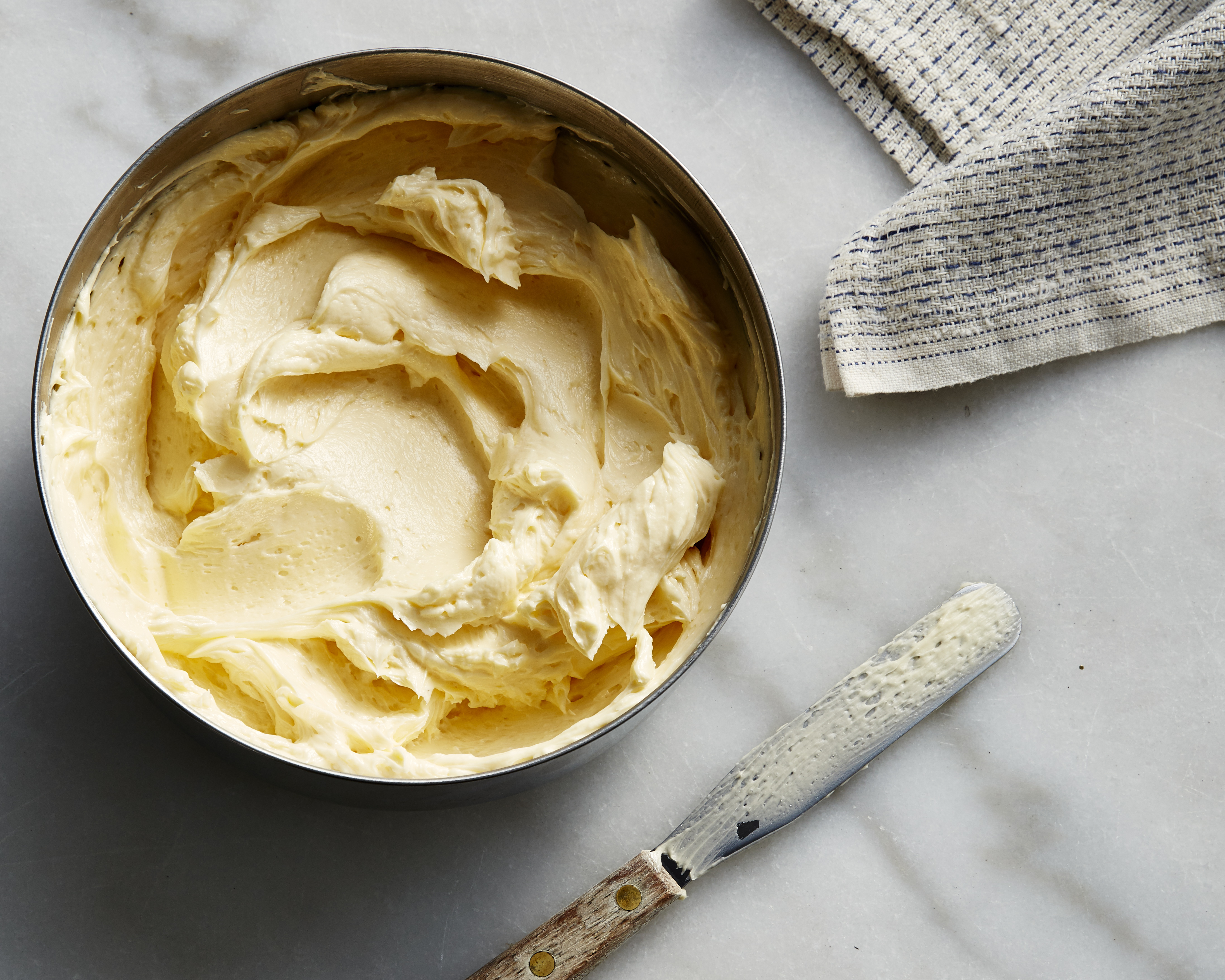 2 cups (1 lb.) unsalted butter, softened (see notes)
2 teaspoons vanilla or other flavoring (see notes)
Step 1
1
In a bowl, with a mixer at high speed, beat egg yolks until pale yellow, 4 to 5 minutes.
Step 2
2
Butter a 2-cup glass measure. In a 2- to 3-quart pan, combine sugar and corn syrup. Set over medium-high heat and stir until sugar is dissolved and mixture comes to a rolling boil. Immediately pour into the buttered glass measure.
Step 3
Step 4
4
Add butter and vanilla. Beat just until smooth.
Step 5
5
Nutritional analysis per 1/4 cup.
Nutrition Facts
Servings 0
---
Amount Per Serving

Calories 334

Calories from Fat 75

% Daily Value *

Total Fat 28g

44

%

Saturated Fat 17g

85

%

Cholesterol 162mg

54

%

Sodium 21mg

1

%

Total Carbohydrate 20g

7

%

Dietary Fiber 0.0g

0

%

Protein 1.5g

3

%
---
* Percent Daily Values are based on a 2,000 calorie diet. Your daily value may be higher or lower depending on your calorie needs.