Print Options:
Anchovy and Herb Marinade


Yields
Makes enough for 2 lbs. beef

Perfect marinade for beef. Marinate at least 1 hour and up to 1 day, covered and chilled.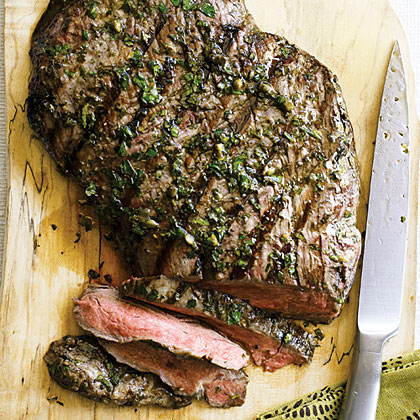 Photo: Iain Bagwell; Styling: Randy Mon
1/2 cup chopped flat-leaf parsley
3 tablespoons extra-virgin olive oil
2 tablespoons lemon juice
1 tablespoon chopped capers
1 teaspoon minced anchovy
1
Whisk all ingredients together. Put beef in a nonreactive baking dish and pour marinade over, turning to coat.
Nutrition Facts
Servings Makes enough for 2 lbs. beef