Westeros vs. The West: 12 Game of Thrones Comparisons
Sure, they've got dragons and the Iron Throne, but that's nothing compared to Hawaii, the Super Bloom, and our avocados
We may not be battling for the Iron Throne or flying on the back of a dragon, but the American West has its own unique set of obsessions, phenomena, and ways of life. Here, we compare a dozen ways Westeros and the West are different—or in some cases, eerily similar.
Cersei's Happy Hour Habit vs. The Natural Wine Movement
If she's relaxing in her chamber, celebrating a massacre or brainstorming her next one, the odds are Cersei Lannister has a glass of wine in her hand. The queen loves her vino. Season 8 spoiler alert: Game of Thrones fans are paying close attention in the final episodes to see if she takes a sip of the alcoholic beverage (she's supposedly pregnant). For us Westerners, natural wine is the in-demand drink. It's farmed organically and made without adding or removing anything in the cellar, so there's little to no disruption during the natural fermentation process. And it's living, unlike Cersei's old nemesis Ned Stark. (Sorry, we had to say it.)
Helen Sloan, courtesy of HBO
"Winter Is Coming" vs. California's Record-Breaking Snow Year
While Jon, Daenerys, Sansa, Arya, and Bran are in Winterfell preparing for one of the most brutal winters in Westeros history, California is dealing with its own prolonged cold season (thanks to all that winter precipitation). Snow (as in the white stuff, not the hunky heir to the Iron Throne) is thriving in alpine hotspots like Lake Tahoe (pictured below), and slopes are expected to stay open through July. Winter isn't coming—it's already here.
Courtesy of Northstar California
Direwolves vs. Mountain Lions
Direwolves first appear in GoT Season 1 when the Stark children (plus Jon Snow) stumble upon a pack of newborn pups in the woods near Winterfell—a rarity since it's known that there are no direwolves south of the Wall. In the West, it's mountain lions that roam the woods and forests. More than half of California is mountain lion habitat. And just like direwolves, these creatures are quiet, elusive, and prone to attack if they sense danger.
Sheepskin vs. Tech Bro Vest
A sheepskin is essential for the Brothers of the Night's Watch. You need all the warmth you can get when it's constantly snowing at the Wall. In California, the Brothers of the Tech World (otherwise known as "tech bros") don fleece vests as their signature look. Just as a bearded Westerosi fellow in head-to-toe black plus a sheepskin draped over the shoulders signifies a guard patrolling the Wall, a SF Bay Area male in a vest is likely a startup employee whose company just closed a Series B of VC funding.
Helen Sloan, courtesy of HBO
Iron Islands vs. Hawaiian Islands
The Iron Islands are the birthplace of brother-sister duo Yara and Theon Greyjoy and their conniving uncle, Euron. The region consists of a group of seven small rocky islands far off the Westerosi coast in Ironman's Bay. In the West, we have the Hawaiian Islands, an archipelago of eight major islands known for striking beauty in the form of black sand beaches and verdant rainforests. This Pacific Ocean habitat isn't nearly as stormy and cold as the Iron Islands, so you know where you'd rather take vacation.
Helen Sloan, courtesy of HBO
Highgarden vs. Super Bloom
For House Tyrell (RIP), the golden roses and lush fields that surround Highgarden were the inspiration for the family's sigil and reputation. Before Olenna Tyrell's iconic—and calmly chaotic—death scene at the hands of Jaime Lannister, people dubbed her the Queen of Thorns. For a dose of colorful flora and greenery, Westerners look to this year's Super Bloom, a rare desert botanical phenomenon where previously dormant desert wildflowers blossom in one fell swoop.
Arya's "Oysters, Clams, and Cockles" vs. West Coast Oysters
In Season 5, Arya wanders the streets of Braavos selling shellfish as part of her Faceless Man assignment to assassinate the "Thin Man" by giving him a poisoned oyster. Eventually, she didn't go through with the murder once she saw Ser Meryn from her infamous kill list and got distracted. Along the Pacific Coast, we're spoiled with fresh oysters that are mild in salt, have a cucumber or melon note, and are sweet and round. Plus, we have notable chefs in the West adding their own versions of mignonette on top of the seasonal shellfish.
Helen Sloan, courtesy of HBO
Dragon Eggs vs. Avocados
Daenerys Targaryen first encountered dragon eggs in Season 1 when someone gifted her a set of three petrified ones as a wedding gift (weirdest registry ever?!). The eggs became her most treasured possessions once they hatched baby dragons. Fast forward several years, a couple lovers, and a few swaths of scorched earth later, she considers the three terrifying flying creatures her children. While there are no dragons eggs hiding in the West Coast, we're obsessed with something around the same size with a similar coarse exterior: the avocado. It's one of our most treasured culinary obsessions, and we'll put it on a slice of toast over winning the Iron Throne any day.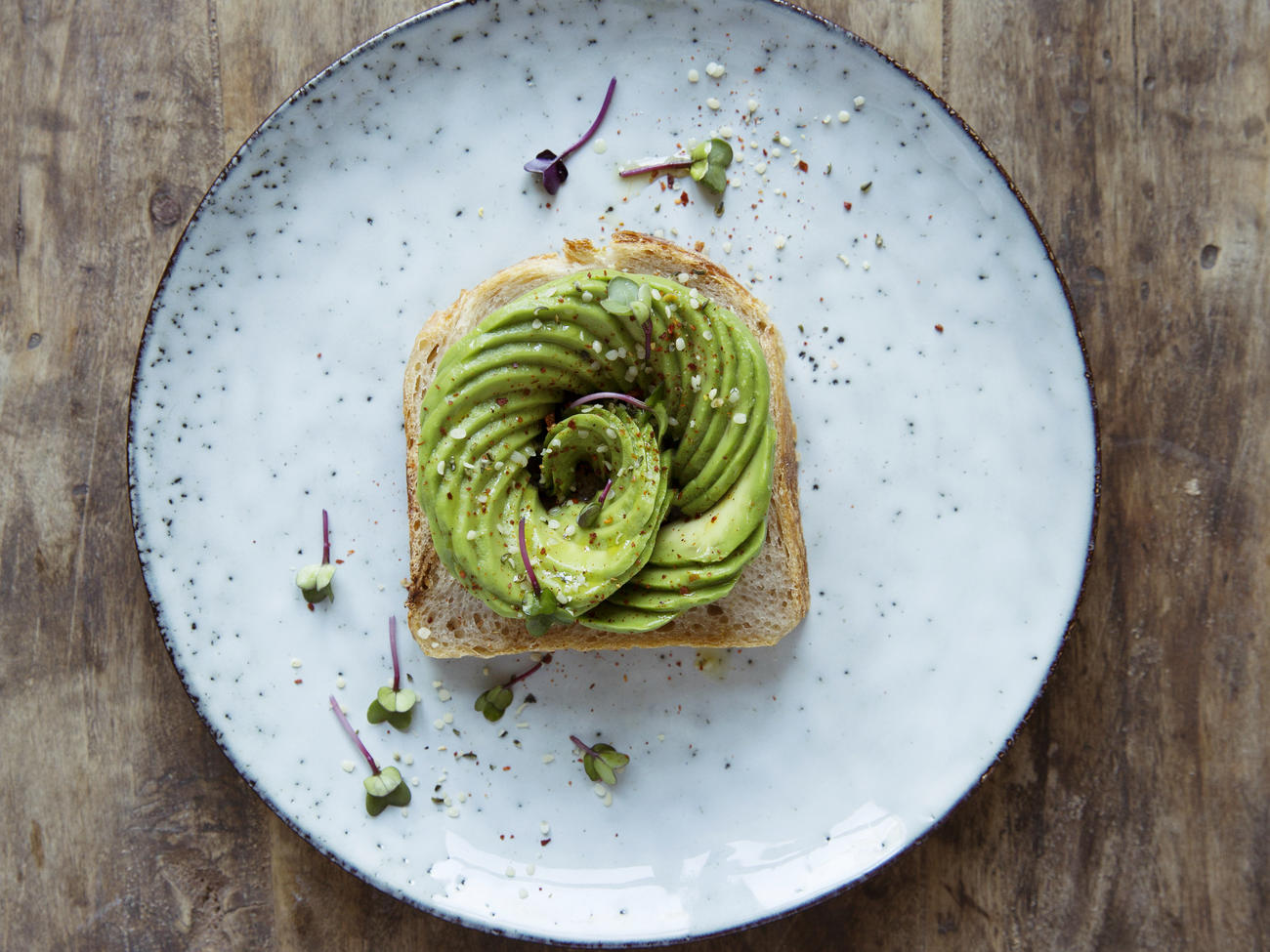 Elaborate Feasts vs. Casual Al Fresco Dining
Westeros loves a good feast. The massive pigeon pie at Joffrey Baratheon and Margaery Tyrell's wedding reception, Olenna's proper afternoon tea featuring delicate lemon cakes (a Sansa Stark favorite) in King's Landing, and the decoy celebratory dinner during the Red Wedding show how over-the-top every Westeros feast can go. West Coasters, on the other hand, like to take their meals outside in laidback style—think backyard barbecues, après-ski beer on a bluebird day, a cheeseboard picnic at the park. You'd never see Littlefinger blithely sipping rosé as he waits for the shrimp to grill (although we could totally see Tyrion doing that; he isn't picky).
Helen Sloan, courtesy of HBO
Bathhouses vs. Luxury Spas of the West
The bathhouse culture is alive and well in Westeros. Whether it's a day of R-rated activities or an innocent bath after a long journey (remember the revelatory soak when Jaime Lannister reveals to Brienne of Tarth that the Mad King threatened to burn down King's Landing?), bathhouses are the go-to way to relax in the Seven Kingdoms. The West has its own spin on tranquility: spas (which are basically bathhouses with more bells and whistles). You'll find people who favor classic day spas with a steam room, sauna, soaking pool, and lounging area, and people who favor the off-the-grid wellness getaway. They're both fair game in the West.
Courtesy of Ten Thousand Waves
Pub Beer vs. Local Craft Brews
Westerners are selective when it comes to beer. We like it local and made in a microbrewery, plus it has to have the complex flavoring you can't find in big-batch brews. You can't deny it: we are a region full of beer snobs. But for Westeros drinkers like The Hound, it doesn't matter if the beer he's chugging is an IPA or a seasonal hard cider made from organic apples. If the pub's brew provides a nice buzz, he'll drink it.
The Citadel vs. UC Berkeley Library
The first glimpse viewers get to see of the Citadel is at the very end of Season six when Samwell Tarly looks in awe at the overwhelming collection of books in front of him. As the headquarters for the Order of Maesters, the ancient building is full of scientific, medical, and historical texts. The closest the West has to this academic landmark is UC Berkeley's library, a regal building where students of all fields study from sunrise to sunset. They may not be looking for the cure to grayscale or to pore over the history of dragonglass, but college chemistry can be just as intense. 
Helen Sloan, courtesy of HBO
Keep Reading: