More Travel Operators Have Introduced Pet Restrictions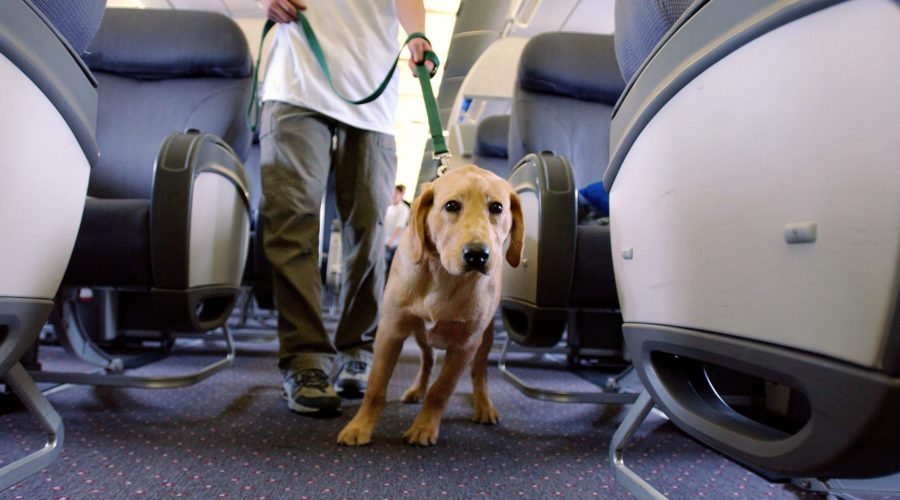 Stephen Chernin / Getty Images
Southwest Airlines and Royal Caribbean International cruises are the latest companies to introduce new pet policies
feFollowing a string of tightened policies on major airlines regarding emotional support animals, two more companies have introduced restrictions.
Cruise line Royal Caribbean International, which carries passengers all over the globe, from Alaska, Canada, and Hawaii to New Zealand and the Mediterranean, announced this week they will no longer permit passengers to sail with their emotional support animals, effective immediately. The new rule will not apply to those who had booked travel prior to July 30, and will also not affect the use of service animals, which are specifically trained and certified to aid individuals with disabilities.
In the skies, Southwest Airlines became the latest to limit the allowance of emotional support animals (ESAs) on flights. This week, the company announced that as of September 17, passengers will be allowed a single emotional support animal, which must remain on a leash or in a pet carrier. The airline has also limited the types of animals allowed as emotional support pets to cats and dogs. Southwest says the update came after gathering feedback from both passengers and employees, as well as connecting with advocacy groups for customers with disabilities who rely on service animals.
In 2017, Southwest claims it flew 30 percent more ESAs than in the previous year, while Delta reported an 84% increase in animal incidences since 2016. Undoubtedly, more and more people are flying with their pets. While the Air Carrier Access Act requires airlines to allow documented and trained service animals to assist passengers with disabilities while traveling, companies like Delta, United, Alaska, American, and now Southwest have had to draw boundaries, due to growing numbers of animals being brought on board, disruptive incidents, and safety concerns.
Leaving our furry friends behind while we go on vacation isn't the only option. Airlines still welcome many breeds in the cabin and offer the option to send your pet in the luggage cabin, as well.
To see whether your pup makes the cut, check out Southwest's new policy updates.
Keep Reading: