10 Wedding Registry Finds That Will Bring Back Childhood Memories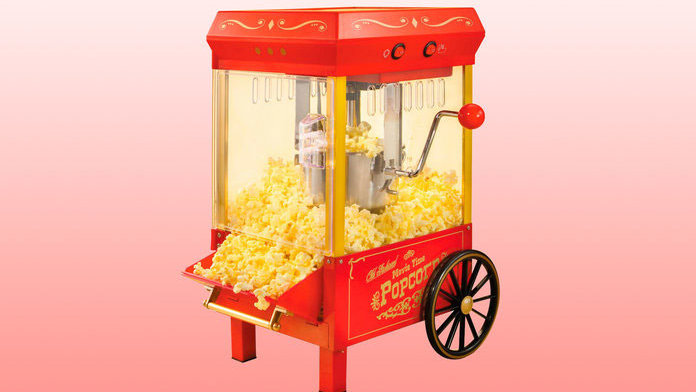 As you embark upon your future, take a look back and put some retro childhood favorites on your wedding registry
Life milestones like weddings tend to leave us in a reflective state—whether it's afternoons spent making kissing noises with dolls (you know you did this) or reminiscing with your significant other about your first movie theater experiences.
From old-school popcorn makers to charming home décor, these whimsical registry items will take you way, way back.
Crosley Mini Jukebox CD Player
Do the twist with this mini jukebox player, poodle skirt not included (though recommended).
Lumberstack Wood Stacking Block Lawn Game
"I hate Jenga," said no one ever. Get ready for some laughs with Lumberstack's game, a supersized ode to the game-night staple.
Taschen 75 Years of Marvel Comics Book
Calling all comic-book nerds. This coffee table book will be both a cool and elegant addition to your living room.
Fujifilm Instax Mini 9 Bundle
Capture every moment at your next party—or even your reception—with the fun-sized Fujifilm Instax Mini 9 camera.
Leather Head Sports Premium Leather Football
Football diehards will love tossing around this football in the backyard or the park.
Old Dutch
Hands up if you got caught sneaking cookies out of the cookie jar. Bring that playful spirit into your newlywed home with this copper one by Old Dutch.
Seletti Modular Candle Holder
Were you a fan of Pee-Wee's Playhouse? This candle holder will echo the famous set. 
Fish's Eddy Vintage Flower Storage Bowl Set
Don't know how she does it, but food just tastes better at grandma's house. Channel her kitchen with this bowl set.
Nostalgia Vintage Collection Kettle Popcorn Maker
Fact: All movies are better with popcorn in hand.
Lostine Public Chairs
Tap into your grade school days with a set of chairs that are remarkably as chic at your dining room table as they are tucked into a desk.
Keep Reading: