5 Ways to Transform Your Outdoor Area into a Retreat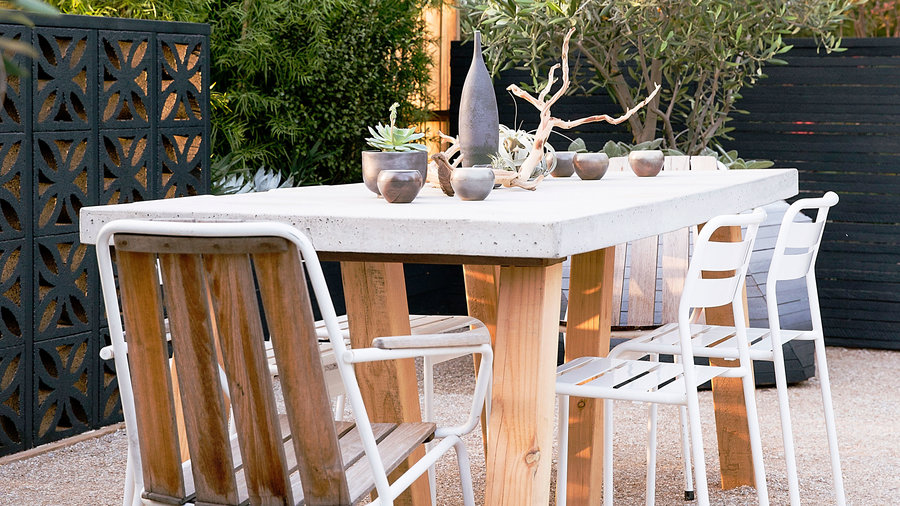 Make the most of sheltering in place with these easy ways to transform your backyard into an everyday oasis.
We only recommend things we love. If you buy something through our site, we might earn a commission.
In partnership with LifeStraw
Make the most of sheltering-in-place with these easy ways to transform your backyard into an everyday oasis.
Chime In
Nature has its own rhythm and wind chimes can connect us with its soothing cadence. Consider starting a collection of chimes that you can swap in or out as the mood strikes. Simply screw a J-hook into your mounting surface to make changing chimes easier.
Fast Forage
Plant an edible garden for a steady supply of fresh infusions for hot and cold beverages. Dedicate individual pots to the top three herbs: Mint is invasive, basil drinks a lot of water, while rosemary sips it slowly.
Hydrate Healthfully
Clean water infused with botanicals rounds out the ultimate spa experience. LifeStraw's new Home water filter pitcher is not only made of durable BPA-free plastic, but its double filtration system protects against bad stuff like microplastics and chemicals while retaining the good stuff like the essential minerals your body craves.
Use this recipe and whatever produce you have on hand:
Add 2 cups sliced strawberries or seedless cucumbers; 1 lemon, sliced; and 5 sprigs thyme, rosemary, or other fresh herbs to 7 cups of filtered water. Chill and serve over ice. 
Make a Sound Decision
Complicated systems with underground wiring aren't worth the fuss. We love the Sonos Move, which is just as at home indoors on the charging dock as it is in the backyard. It works on Bluetooth and WiFi, so you'll have soothing tunes or mantra music no matter how large your back forty. Check out the Sonos station Cruise Control for beachy beats. 
Get Heaven Scent
An aromatherapy diffuser lets you dial in just the right mood: whether you want to feel the refreshing effects of lemongrass and rosemary or the calming presence of lavender. Serene House produces a wide range of white porcelain and glass diffusers.
---
Read the 2021 Harvest Issue Right Here
Get one year of Sunset—and all kinds of bonuses—for just $24.95. Subscribe now!
Keep Reading: